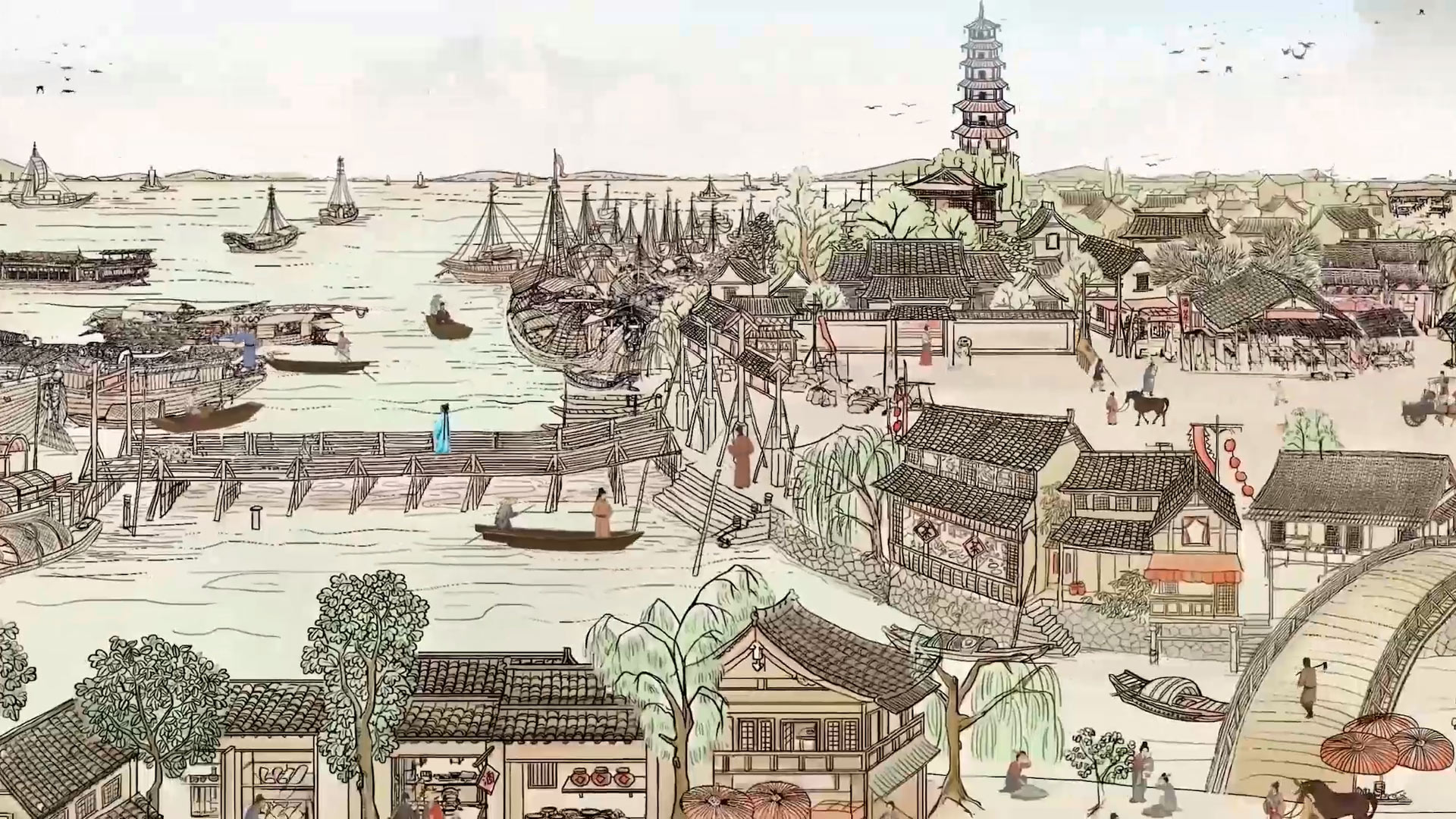 SIXTH TONE ×
Suzhou Creek, Seine Meet in First Season of Our Water
SHANGHAI — The first season of Our Water, Shanghai's river-inspired platform that aims to promote cultural exchanges and cooperation with other international cities, officially opened on Sept. 21.
Our Water: Flowing from Shanghai — Intercultural Dialogues Among World Cities, held at the former site of the Shanghai General Chamber of Commerce, kicked off with a launch ceremony and the Shanghai Forum. Using water as a universal medium to foster in-depth dialogue, activities over the next year will focus on Shanghai's Suzhou Creek and the Seine in Paris, the program's inaugural partner city.
Li Xiaojiang, former dean of the China Academy of Urban Planning and Design, and renowned French architect Eric Daniel-Lacombe gave keynote speeches at the ceremony, followed by the opening of "Renewal: Suzhou Creek Restarts," an exhibition tracing the history of the waterway, and a waterfront concert featuring an ensemble of Chinese and French musicians.
Upcoming events in Shanghai and Paris will include screenings of the documentary "Waterside Blues," which explores the relationship between humankind and rivers, a special edition of online show "Wave Chasers," and the Paris Forum, with themes covering urban renewal, waterfront management, sustainable development, and cultural innovation.
The Shanghai Forum heard from 12 invited experts from China and France who offered their insights on waterfront development from cultural, commercial, and academic perspectives.
Over the next five years, Our Water aims to bring international cities together to explore ways in which they can promote cultural communication, deepen mutual understanding, and exchange ideas and experiences on the shared challenges facing the world, such as urbanization and modernization.
The launch of Our Water comes after China and France signed a joint statement clarifying the resumption of cultural exchanges between the two countries. Next year also marks 60 years since the establishment of diplomatic relations between the People's Republic of China and France, the Year of Sino-French Cultural Tourism, and the 2024 Summer Olympic Games in Paris.
Sponsored content by Sixth Tone × Our Water