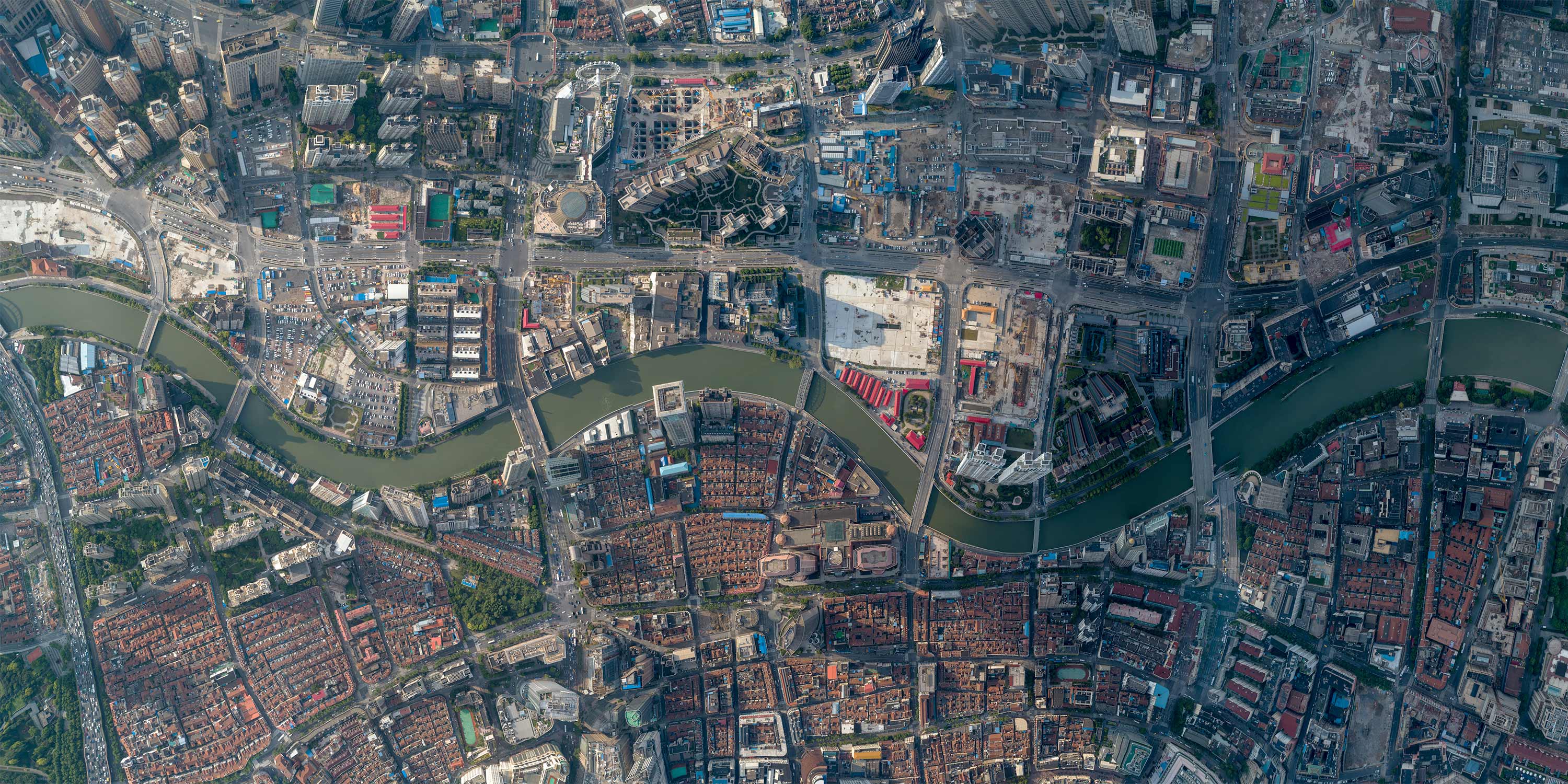 SIXTH TONE ×
Myriam Kryger on How Rivers Inspire the Flow of Art, Ideas
The former French cultural attache on the importance of creating space for face-to-face interactions that inspire fresh ideas and exchanges.
Myriam Kryger wears many hats: curator, translator, cultural content designer, diplomat, and not least, proud Parisienne. Now, the former cultural attache at the French Consulate General in Shanghai has returned to the city for the launch of Our Water, a series of cultural activities connecting Shanghai and Paris, and to attend the Shanghai Forum on Sept. 21.
Next year promises to be a hectic one for Kryger, the art and culture adviser at Icicle Space in Shanghai and Paris. During 2024, the 60th anniversary of the establishment of diplomatic relations between the People's Republic of China and France, she plans to curate 10 exhibitions, translate a Chinese novel into French, and complete production on a documentary film that focuses on the human relationship with water.
Ahead of the Our Water launch, she spoke with Sixth Tone on the role rivers play in urban culture and the importance of people-to-people dialogue in international relations.
Sixth Tone: The Shanghai Forum on Sept. 21 centers on Suzhou Creek, which runs through the heart of Shanghai, and the Seine in Paris. What do you feel a river means to a city?
Myriam Kryger: Any city with a river is a special city. It plays a role in almost every aspect. Water always brings certain developments; people in a city with a river or by the sea will have greater mobility, allowing them to integrate with the outside world, and in turn they are more understanding and tolerant of those from other places. Shanghai is a perfect example, it has Huangpu River and Suzhou Creek. Rivers also provide a unique landscape and opportunities for specific activities, on the surface of the water or on the riverbanks. They inspire creativity and art, too, enriching the local culture.
I do think that a flowing river is ultimately a metaphor for life — as Heraclitus said, it is not possible to step into the same river twice. Things are always changing in the relationship between humankind and the universe.
Sixth Tone: What significance does the Seine have in your home city of Paris?
Kryger: For anyone in Paris, the Seine is an important marker: you are either on the left bank or the right. People use it to get their bearings. Both banks have their own unique culture. For example, many artists and intellectuals live on the left bank while the right offers an entirely different atmosphere. However, on both sides of the Seine, you are unmistakably in Paris.
Sixth Tone: The Shanghai Forum focuses on the Suzhou Creek and the Seine as the foundation for dialogue between the cultures of France and China. As you have been deeply involved in organizing the event, what are your expectations?
Kryger: I'm hoping people will make new connections and have valuable encounters. Face-to-face communication is essential for good relations between our countries. When we share a common space, we can talk with each other face to face and can feel the vibe. This kind of experience is irreplaceable.
I have invited Eric Daniel-Lacombe, a well-respected French architect and urban designer, to attend the forum. He's worked on projects all over the world, but this will be his first time in China. So I'm looking forward to him engaging with urban planners here, and hopefully their conversations will boost the exchange of ideas and experiences. Conversations can definitely spark inspiration. In addition to the program of activities we already have planned, I anticipate new ideas, new projects, and new angles for collaboration after our communication.
Sixth Tone: It can be difficult to restart a relationship between two peoples or countries once the pause button has been pressed, and many people today are suspicious about the concept of globalization. What do you feel is the significance of continuous dialogue between our countries?
Kryger: The problem of anti-globalization has been around for a while, even before the COVID-19 pandemic, but I feel that multilateral conversations are essential in today's geopolitical environment. Closing ourselves off would be the worst thing we could do to overcome the challenges facing the world today. Only by opening our door can we embrace a better future. It doesn't have to mean losing yourself. A person or a country is at its most vibrant when it is open to the outside world. That's why we organized this forum: The theme is "Our Water," and in Chinese it's benliu, ben meaning to run toward each other, which is exactly what we should do.
Sixth Tone: Based on your observations, are young people in France today interested in cultural communication between China and France?
Kryger: I have to admit that the West lacks certain knowledge about China. Studying in Europe still holds an appeal among many Chinese students, but it's not the same the other way around. Promoting the charm of the Chinese language would be a good way to get more French young people interested in learning about Chinese culture. I myself was intrigued by the Chinese language when I was a teenager, and since then, language has always served as a bridge for me to deeply understand a culture.
I have been developing various channels to facilitate dialogue between China and France, but there's a long way to go. Life has mostly returned to normal since the pandemic, although the frequency of flights between our countries still hasn't picked up. But still, it's necessary for people to mobilize, and for artistic works to mobilize too.
It's already hard enough to attract people to come when there is an open door, never mind a closed one. That's why welcoming each other is essential, and that requires the joint effort of people and state policies to arouse young people's desire to visit. I think literature can be a good medium; for me, translations of good literary works make an efficient introduction to Chinese culture. Academic communication is another important channel.
Sixth Tone: You are currently putting the finishing touches on "Waterside Blues," a documentary movie for Our Water. What other projects are you working on?
Kryger: Next year will be a very busy year for me. Every two months, I will curate a new solo exhibition for a French contemporary artist here in Shanghai, with each artist onsite to discuss their work. Never before in China has an art display been carried out with such intensive frequency. Meanwhile, Paris will host exhibitions for four Chinese artists. In all, I'm planning to curate 10 exhibitions in the two cities during 2024.
Sponsored content by Sixth Tone × Our Water
(Header image: VCG)