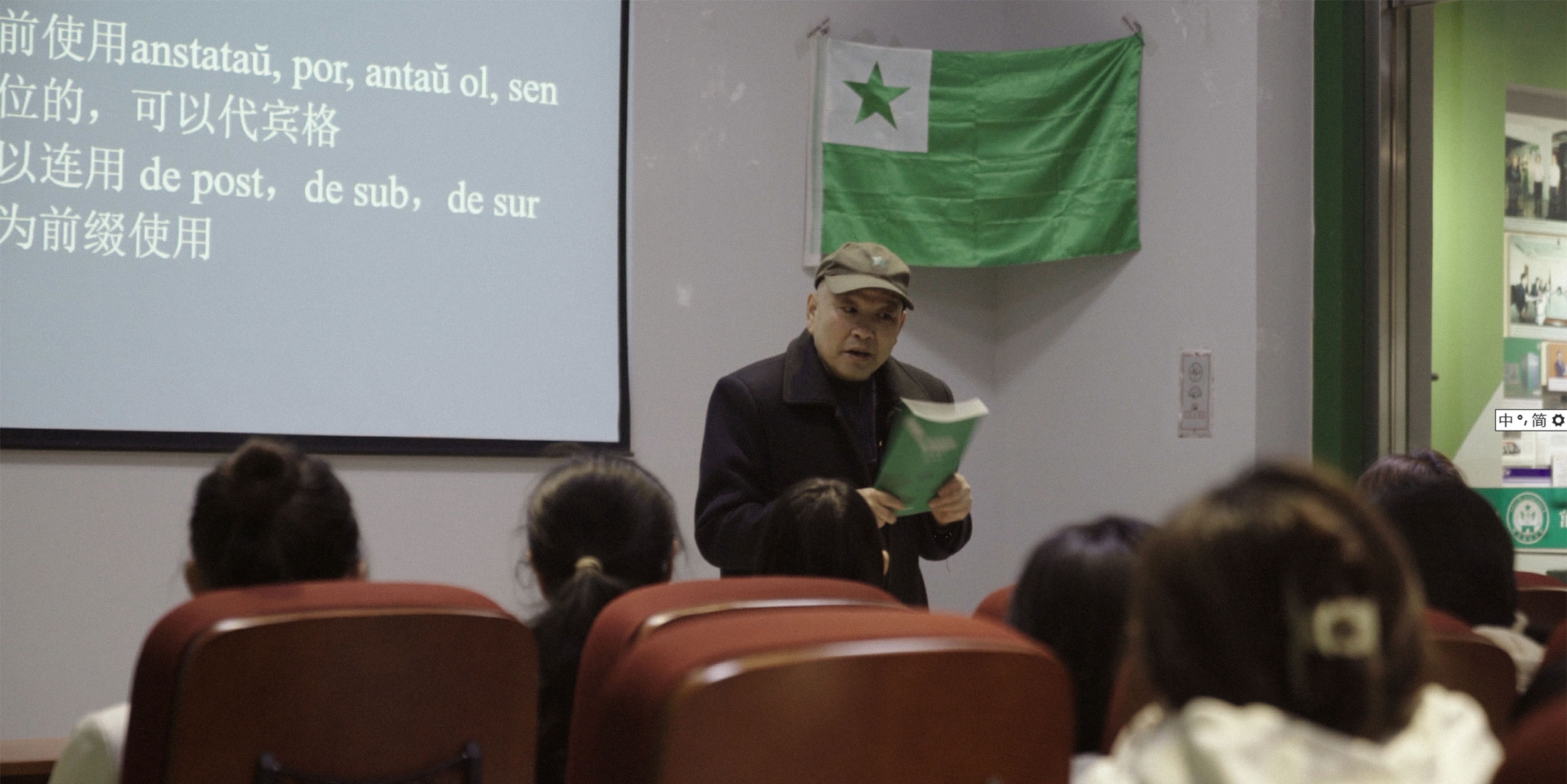 MULTIMEDIA
China's Last Esperanto Students
China used to have one of the world's largest communities of Esperanto speakers. But the language is now in danger of disappearing from the country completely.
For nearly a century, China was home to a surprisingly large and passionate movement for learning Esperanto. But the language is now in danger of disappearing from the country completely.
At its height, Esperanto — an auxiliary language invented in Poland in the late 19th century — had an estimated 400,000 Chinese speakers and was taught at a number of the country's leading universities.
Now, however, there is only one Chinese college Esperanto program left — and it appears to be under severe pressure.
A few months ago, a leading Chinese education influencer ridiculed the Esperanto major offered by Zaozhuang University in east China's Shandong province, saying it was "more than unpopular."
The influencer's rant went viral, sparking a wave of ridicule toward Zaozhuang University as user after user asked jokingly who could possibly study for such a "useless" degree. The fact that many Chinese graduates are struggling to find work at the moment only added to the pile-on.
But it has been a sad episode for Zaozhuang University's embattled Esperanto department, as Sixth Tone discovered when we visited the college in April. 
Though it has fallen out of favor in recent years, Esperanto has a rich history in China. Invented by the Polish ophthalmologist L.L. Zamenhof in the 1880s, it was quickly adopted by a range of international peace and solidarity movements, and this is what brought the language to the attention of Chinese intellectuals in the early 20th century.
Esperanto won the support of many leaders of the May Fourth movement, a student movement pushing for China to modernize and embrace Western ideas that emerged after the collapse of the Qing dynasty in 1912.
The pioneering Chinese educator Cai Yuanpei added Esperanto to the list of courses available at Peking University, China's most prestigious university, in 1917. A few years later, China's first Esperanto magazine was founded in Shanghai.
After the founding of the People's Republic, the language continued to be taught in China — there was even a drive to translate the works of Mao Zedong into Esperanto in the 1960s. 
But the language reached its peak of popularity in China in the 1980s, when the country began to reform and open up its economy and people embraced Esperanto as a symbol of internationalism.
At one point, China had an estimated 400,000 Esperanto speakers, and the language was taught at a number of universities. Its popularity only began to decline once Chinese authorities passed policies making English the main foreign language to be taught in schools.
Now, Zaozhuang University — a small, provincial college founded in the 1970s — is the only college still offering the language. Only 24 students were enrolled on its Esperanto major at the start of the year — and nine of them have quit since the influencer's rant went viral in February.
The university's teaching staff, however, are doing their best to keep the program going. They lament their many critics' "utilitarian" view of education, and stress that Esperanto's idealistic vision of international peace and cooperation still resonates today.
Reporters: He Kai and Wu Huiyuan; video editors: Tse Man and  Lü Xiao; story editor: Dominic Morgan; copy editor: Matthew Hall.