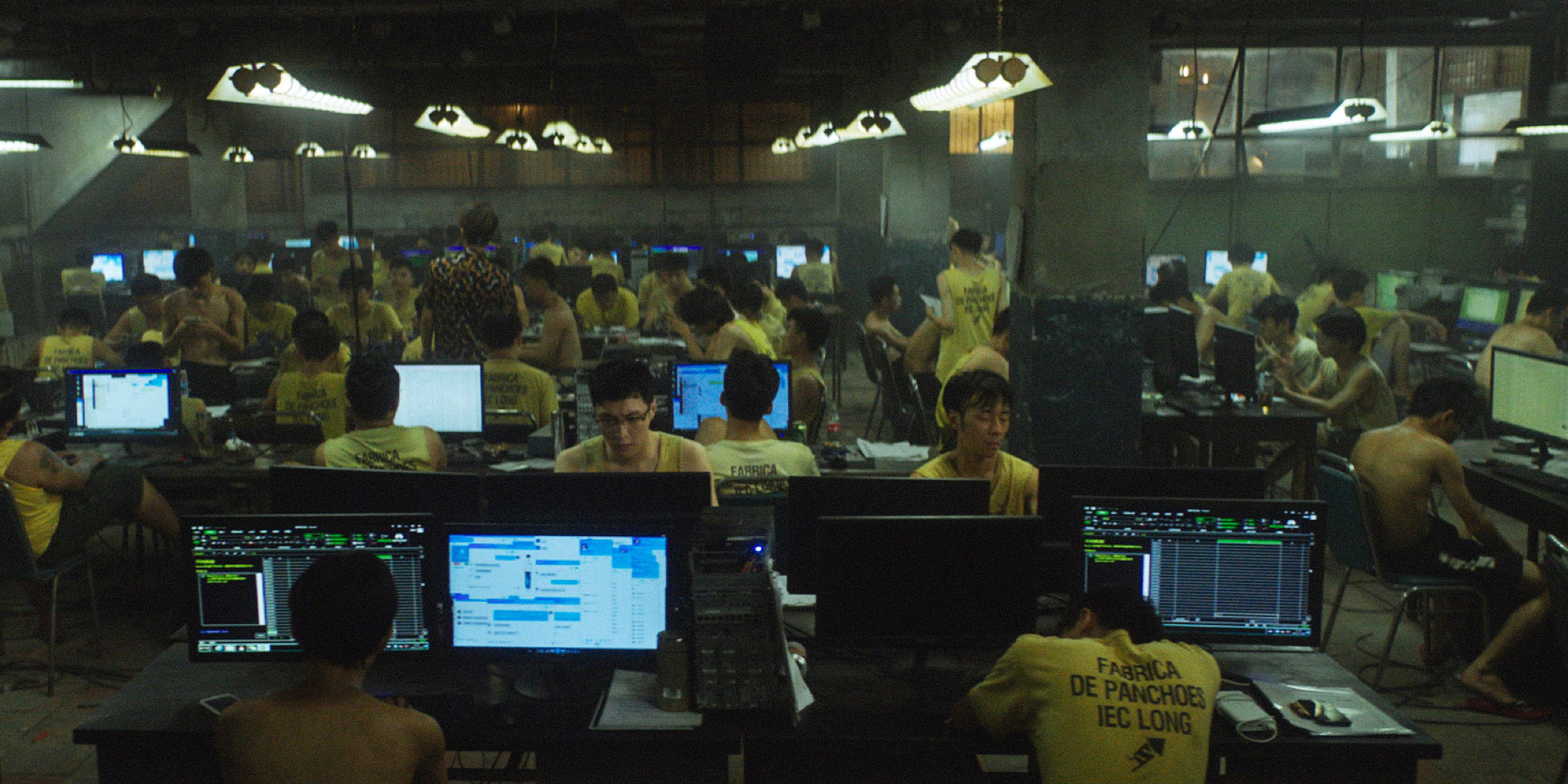 NEWS
After Year of Hell, Scholar Warns Chinese About Myanmar Job Scams
After returning to China, Zhang, a researcher at the Chinese Academy of Sciences, is speaking out about his captivity in Myanmar. He hopes to highlight the growing threat and alert others about the pitfalls.
In a chilling echo of the hit movie "No More Bets," a postdoctoral researcher from the prestigious Chinese Academy of Sciences surnamed Zhang found himself thrust into the dark underbelly of online scams in southeastern Myanmar. 
According to reports in domestic media, Zhang stated that starting August 2022, the fake company he worked for forced him to impersonate women in a bid to scam unsuspecting men in the West for one year. Despite grueling 15-hour days, Zhang, 34, stated that he earned nothing, with the exception of his first month's "salary." 
While he was permitted limited communication with his family, company overseers ensured his messages painted a rosy picture. Despite this surveillance, Zhang told domestic media that he hatched a plan, using a mobile emulator to covertly seek help. 
Zhang's family eventually received his plea for help at the end of May this year, but they needed to raise 120,000 yuan ($16,494) in ransom to secure his release. After failing to transfer the money, Zhang was threatened with being sold to another company. His captors eventually lowered the ransom to 59,000 yuan.
"The company believed that keeping me in their compound would cause them trouble, so they decided to lower the ransom," said Zhang.  
Finally, on Aug. 24, Zhang was set free after his family paid the ransom. Soon after, the Chinese Embassy in Bangkok worked with Thai police to facilitate his immediate return to China.
Since his return to China on Sept. 5, Zhang has been eager to share his ordeal as a victim of job scams in Myanmar to alert the public. In recent months, such scams have gained significant attention across China in news and social media.
"Due to my health condition and the need to cooperate with the investigation, I have not been able to publish any posts," wrote Zhang in his first post on the microblogging platform Weibo on Monday. "With a sense of responsibility toward the public and myself, I will provide explanations in the near future about some of the issues that people have taken an interest in." 
Among all the cases of Myanmar job scams that have hit the headlines recently, Zhang's identity as a postdoctoral researcher at China's leading research organization sets his situation apart. When Jiupai News reported Zhang's plight on Aug. 17, a relevant hashtag garnered over 300 million views. Many netizens expressed astonishment that someone as educated as Zhang could fall victim to job scams.
Responding to public concerns, Zhang told the Southern Metropolis Daily that a person's educational background or experience does not necessarily protect them from falling victim to scams. "Fraud exploits vulnerabilities of human nature, and anyone can become a victim," he emphasized.
Zhang, a graduate of the Institute of Earth Environment at the CAS, had previously worked at the Lushan Botanical Garden in the eastern Jiangxi province. However, he faced financial difficulties in 2022 after his parents and girlfriend fell ill. He had also amassed debts and hoped to work abroad as a translator in an attempt to pay them off.
Struggling to secure employment in China, Zhang came across a job opportunity in Singapore offered by an online agency. This opportunity promised him a monthly salary of 15,000 yuan, making it an appealing choice at the time. 
"That agency seemed very reputable because they had been helping people find jobs for many years, so I trusted them. The recruitment process also appeared to be very formal," Zhang told Beijing News.
Initially, neither Zhang nor his girlfriend were suspicious about the job offer. However, facing hurdles in securing a visa for Singapore, Zhang said he was rerouted to work temporarily in Thailand. It was only on Aug. 16, 2022, that he realized he had been duped and sent to a company in Myawaddy, a township situated in southeastern Myanmar, just across a small river from Thailand.
Partially controlled by armed groups, Myawaddy is considered a high-risk area. In February 2022, China's embassy in Myanmar warned citizens against falling victim to local job scams in this region. 
"I never imagined that once I joined the company, there would be no way to escape," said Zhang. "After joining, my phone and personal documents were confiscated." 
Despite his traumatic experience, he also noted a glimmer of hope. "Because now everyone knows the tricks that the scammers use, the number of people who fall for them is decreasing, and the company isn't doing well either," he said. 
Zhang's ordeal gains even more significance as experts believe there may be potential legal complications awaiting him due to his apparent involvement in online fraud. Chinese criminal law posits that nationals committing crimes overseas can still be prosecuted under domestic law. Legal experts believe that if it's determined that Zhang was coerced into participating in fraud, it could potentially mean a mitigation of his sentence or possibly an exemption from punishment.
Recognizing the severity of cyberscams, Chinese authorities have clamped down on such operations in Southeast Asian countries. On Sept. 6, a joint operation between law enforcement agencies in the southwestern Yunnan province and Myanmar led to the arrest of 1,207 suspected cyberscammers, signaling a concerted effort to combat this menace.
Editor: Apurva. 
(Header image: A still from the 2023 film "No More Bets," tackling the issue of rampant overseas cybercrimes. From Douban)