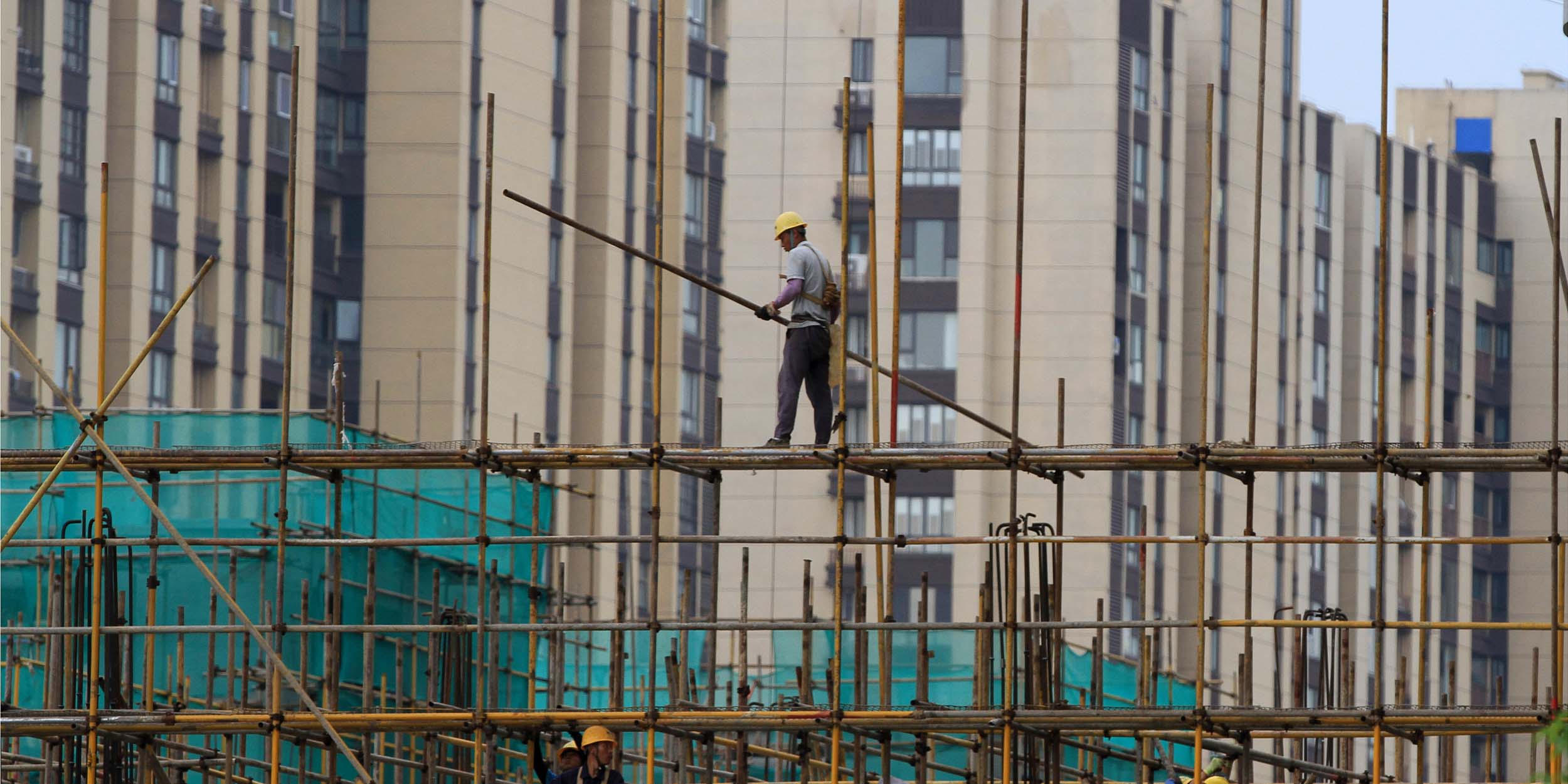 NEWS
Homebuying Yet to Heat Up in China's Smaller Major Cities
In two Chinese cities desperate for real estate to pick up again after a difficult few years, real estate agents say the latest loosening of homebuying restrictions has yet to make a substantial impact.
Local governments across China are continuing to loosen homebuying restrictions in the run-up to the traditional peak season for home sales. But outside of China's major metropolises, the impact of these changes has been limited, according to real estate agents in two so-called "new tier 1 cities," where prices have significantly fallen in recent years.
In recent weeks, at least one province and 24 cities, including Beijing and Shanghai, have adopted the policy of "recognizing homes, not recognizing loans," extending favorable loan conditions to more homebuyers. Meanwhile, at least 10 cities have lifted all restrictions on buying houses, including Dongguan and Nanjing, with dozens more partially relaxing their homebuying policies.
Spearheading many of these reforms has been Zhengzhou, capital of the central Henan province. After lifting all restrictions on selling houses in early August, the local government lowered the minimum down payment for first and second homes to 20% and 30%, respectively, on Tuesday. 
However, local real estate agent Li told Sixth Tone that the policy changes have yet to make a significant impact on Zhengzhou's property market. He said that after the policies were implemented, sales have increased "slightly, but not significantly." 
In particular, Li said the impact has been limited because there have always been ways to bypass the restrictions in the past. "Even if you are not technically a 'first homebuyer,' there are ways to help you become one … (For example) If a couple gets divorced, they can then buy another house as a 'first homebuyer.'"
The practice of couples temporarily separating to enjoy more favorable homebuying conditions is widespread in China. However, authorities have cracked down on such "tactical divorces" in recent years, including in Zhengzhou, where the local housing body and civil affairs bureau have been sharing information about marriage and home ownership status since 2019.
According to real estate information platform Anjuke, home prices in Zhengzhou have dropped almost 3% this year. Zhang Bo, head of the 58 Anju Research Institute, told domestic outlet China Newsweek that the main problem in Zhengzhou is insufficient demand caused mainly by low consumer confidence.
The majority of recent buyers are between the ages of 27 and 35, and have "essential needs" such as purchasing a home for marriage or school purposes rather than for speculation, Li added.
China's government has led an extensive crackdown on debts in the real estate sector in recent years. Last year, sales of commercial residential property fell 28%, according to the National Bureau of Statistics. 
Some of the hardest-hit cities in China are smaller major cities such as Zhengzhou and the southern city of Dongguan, another "new tier 1 city." According to Anjuke, second-hand house prices there have fallen 13% from 2020 until now. 
"More than 80% of our clients are actually from Shenzhen," Su Ye, a real estate agent in the town of Tangxia in Dongguan, told Sixth Tone. "They either come here to speculate or buy for living."
However, as the price difference between Dongguan and the neighboring metropolis of Shenzhen has narrowed, fewer people are coming to Tangxia to buy houses, she said. Apart from the major loosening policies, Shenzhen is also relaxing restrictions on divorced couples purchasing second homes, financial outlet Caixin reported Wednesday. 
According to Anjuke, prices of second-hand houses in the central district of Bao'an in Shenzhen have dropped nearly 4% from 2020 until now.
The pandemic and economic slowdown are also playing a role in Dongguan, once known as "the world's factory." According to Su, factory owners in Tangxia are selling their homes, contributing to the oversupply.
"I don't think the policies will be effective (in Tangxia). There just aren't many people speculating on houses, and those with genuine needs can't afford them," Su said.
Pu Zhan, an official at the Ministry of Housing and Urban-Rural Development, has suggested that the latest round of policy changes has led to a 15% increase in people's willingness to purchase homes, with an even higher increase in China's four major metropolises of Beijing, Shanghai, Shenzhen, and Guangzhou.
Editor: Vincent Chow. 
(Header image: VCG)