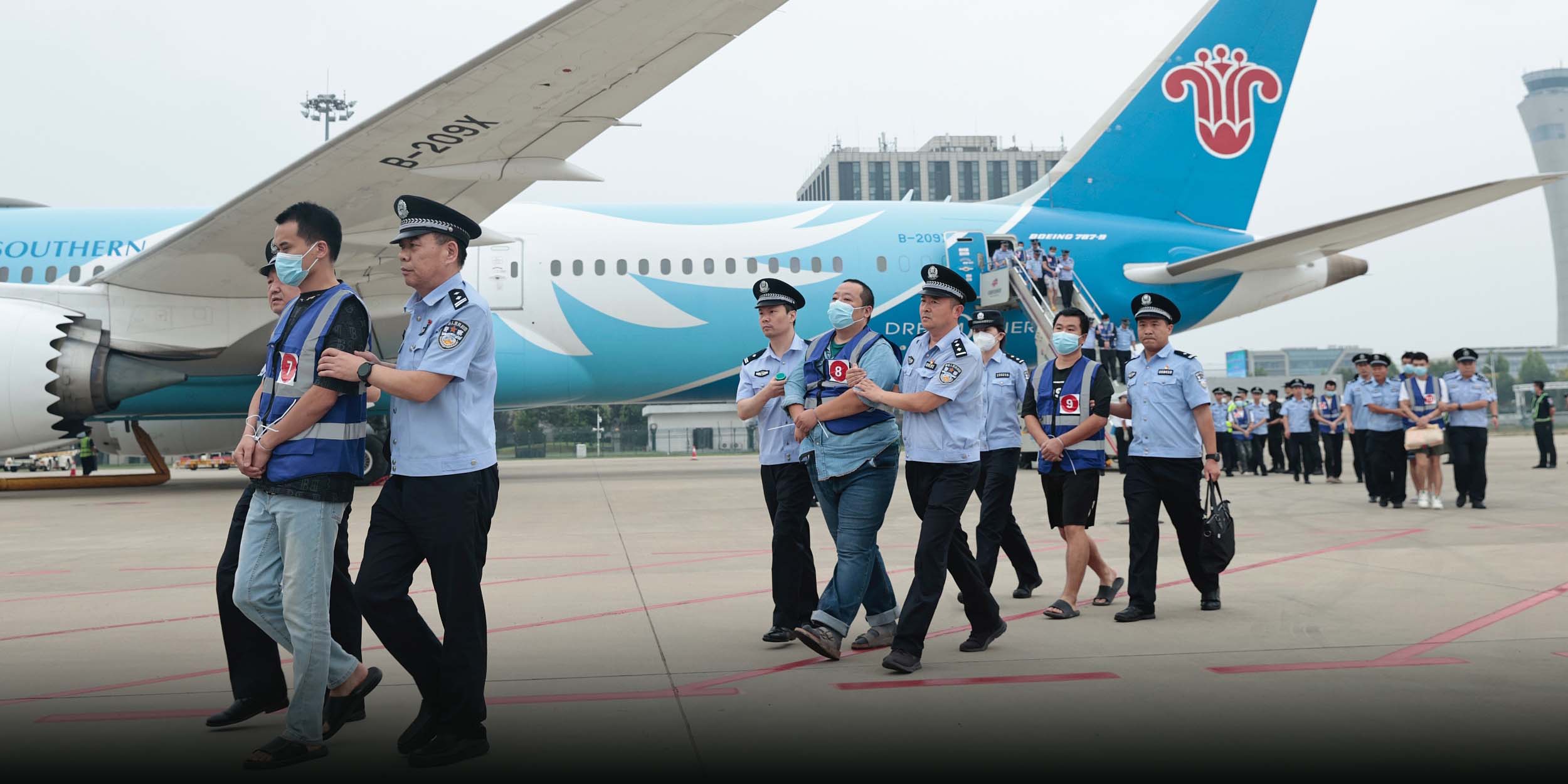 NEWS
Hundreds of Chinese Arrested For Cyberscams in Laos, Myanmar
Joint enforcement operations between China and the southeast Asian countries have led to the arrests of hundreds of Chinese nationals involved in cyberscams targeting Chinese citizens, including fake investment schemes.
Authorities in China have apprehended 179 Chinese nationals involved in cyberscam operations in Laos. The joint operation with their Lao counterparts comes soon after the arrests of more than a thousand suspects involved in cyberscam activities in Myanmar. 
According to China's state-run Xinhua News Agency, 164 suspects running fake investment scams were repatriated from Laos on Monday on three charter flights organized by the public security organs of Chongqing and Hebei and Henan provinces. Fifteen other suspects were brought back separately to China after their arrests in July. 
Xinhua said that more than 270 major cross-border cyberscam cases in 13 Chinese provinces have been solved as a result. 
Chinese authorities sent task forces to Laos in July after investigations by multiple agencies across the country found that "many" major investment scam cases involving amounts of more than 1 million yuan ($137,713) could be traced to the southeast Asian country. 
Investment-related scams typically see criminals pretending to be financial advisors and luring unsuspecting victims into paying for fake investment products. According to state media, such scams have the highest average financial losses among different types of scams. 
"Non-contact cross-border cyberscam activities are becoming more and more industrialized," Wang Xiaowei, an associate professor at the People's Public Security University, told state broadcaster CCTV. "In contrast to individual criminal gangs involved in traditional crimes, often a long criminal chain exists for industrialized crimes."
Earlier this month, a joint operation between authorities in the southwestern Yunnan province and Myanmar netted 1,207 cyberscam suspects in Myanmar, who were then handed over to the Chinese side. Joint operations between the two countries had already previously apprehended 269 suspects, including 186 Chinese nationals, 66 Myanmar nationals, 15 from Vietnam, and two from Malaysia.
Cyberscams targeting Chinese citizens run from southeast Asian countries have dominated domestic headlines in recent months, raising questions about Chinese cyberscam syndicates and smuggling networks, including some that target children. 
On Tuesday, the Ministry of Public Security and the Supreme People's Procuratorate, China's top procuratorial body, released details of five major cross-border cyberscam cases, which involved syndicates operating in Laos, Myanmar, and Cambodia.
Editor: Vincent Chow.
(Header image: Scammers are taken to China by police in Zhengzhou Xinzheng International Airport, Henan province, Sept. 11, 2023. Han Haidan/CNS/VCG)