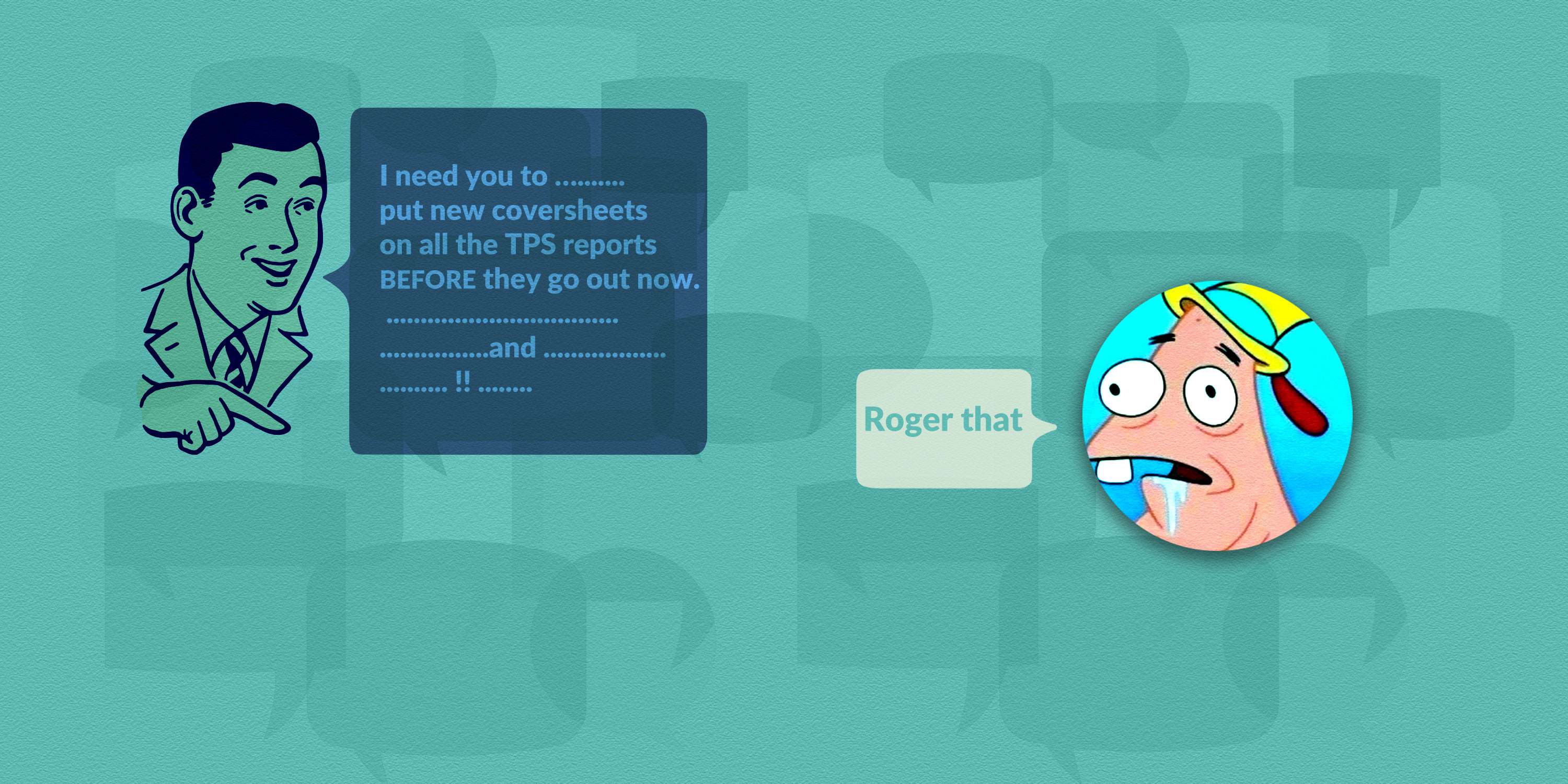 NEWS
Young Chinese Are Signaling Burnout — With Quirky Profile Photos
Using memes and anime, profile photos have become the new canvas for Chinese youth, serving as both an outlet for their frustrations and subtle resistance against the pressures of work culture.
From a frowning bear to a squished face, and from a googly-eyed cartoon character to a wild-haired monkey, an increasing number of young Chinese workers are adopting quirky characters as their profile photos on messaging apps. 
Their goal? To subtly convey fatigue to their bosses in the hope of easing their work burdens. This new expression of weariness serves as both a relief valve for their grievances and a form of pushback against a demanding work culture.
The trend can be traced back to a viral post on the lifestyle platform Xiaohongshu in July. The post sought recommendations for profile photos that may help managers understand how exhausted they feel. The topic swiftly gained traction as netizens flooded the platform with suggestions of characters from films, TV shows, and cartoons, each aligning with this offbeat objective.
Many of the chosen profile images feature characters with empty or droopy eyes, capturing a "soulless" look that conveys fatigue while hinting at the need to hold onto one's job. The "pinprick eyes" is another favorite. It's used by individuals aiming to project an image reminiscent of a naive graduate: inexperienced yet bursting with enthusiasm and confidence.
Other popular profile images showcase characters either frowning or pointing at themselves, symbols often equated with feelings of resentment and uncertainty. This particular trend seems influenced by Benborba, a monster character from the popular Chinese TV drama "Journey to the West." In the series, Benborba faced the herculean task of single-handedly saving his peers.
On Xiaohongshu, the hashtag "profile photos that leave your bosses unimpressed" has so far garnered over 13 million views. While some users relished in the subtle act of defiance, others reported having to change their photos due to managerial disapproval.
Yolanda Wu, 24, a high school teacher based in Shanghai, recently chose Lazy, a character from the Chinese cartoon "Pleasant Goat and Big Big Wolf," for her profile photo on WeChat. She says the character represents her veering away from the cutthroat competition at work. 
"It's a reminder that we all want to be relaxed at work and in our lives," Wu told Sixth Tone, adding that in recent weeks she's been grappling with the pressures of improving her teaching skills and liaising with students and parents. According to Wu, her colleagues seemed oblivious to her change of profile photo. 
Wang Yan, a 25-year-old civil servant from Hebei province, also embraced this trend, hoping to signal a desire for reduced work responsibilities. However, she found her superiors simply puzzled by her choice of the frowning Loopy, from the popular South Korean cartoon "Pororo the Little Penguin," on WeChat, which they believed was "ugly."
Wang explained that the trend resonates particularly among China's young generation, who seek a way of subtly expressing their grievances. "We just want to have some fun and pick our battles, albeit subtly," she said. "Realistically, decisions are made based on one's personality and capabilities. Yet even taking this small stand feels meaningful." 
The quirky profile pictures appear tied to the tang ping, or "lying flat" culture, which resonates with a segment of the generation feeling overwhelmed by societal competition and uncertainties. Though this form of passive resistance to the rigors of modern work culture surfaces in understated ways, critics interpret it as a decline in ambition and determination.
A 2022 report from the Institute of Psychology of the Chinese Academy of Science on mental health revealed that individuals between the ages of 16 and 34 experience the highest levels of anxiety. Additionally, a survey conducted in June 2022 by 51Job, a major recruitment platform, showed that 85% of those surveyed said they faced a certain degree of pressure at work.
Editor: Apurva. 
(Header image: Visuals from VCG, reedited by Sixth Tone)