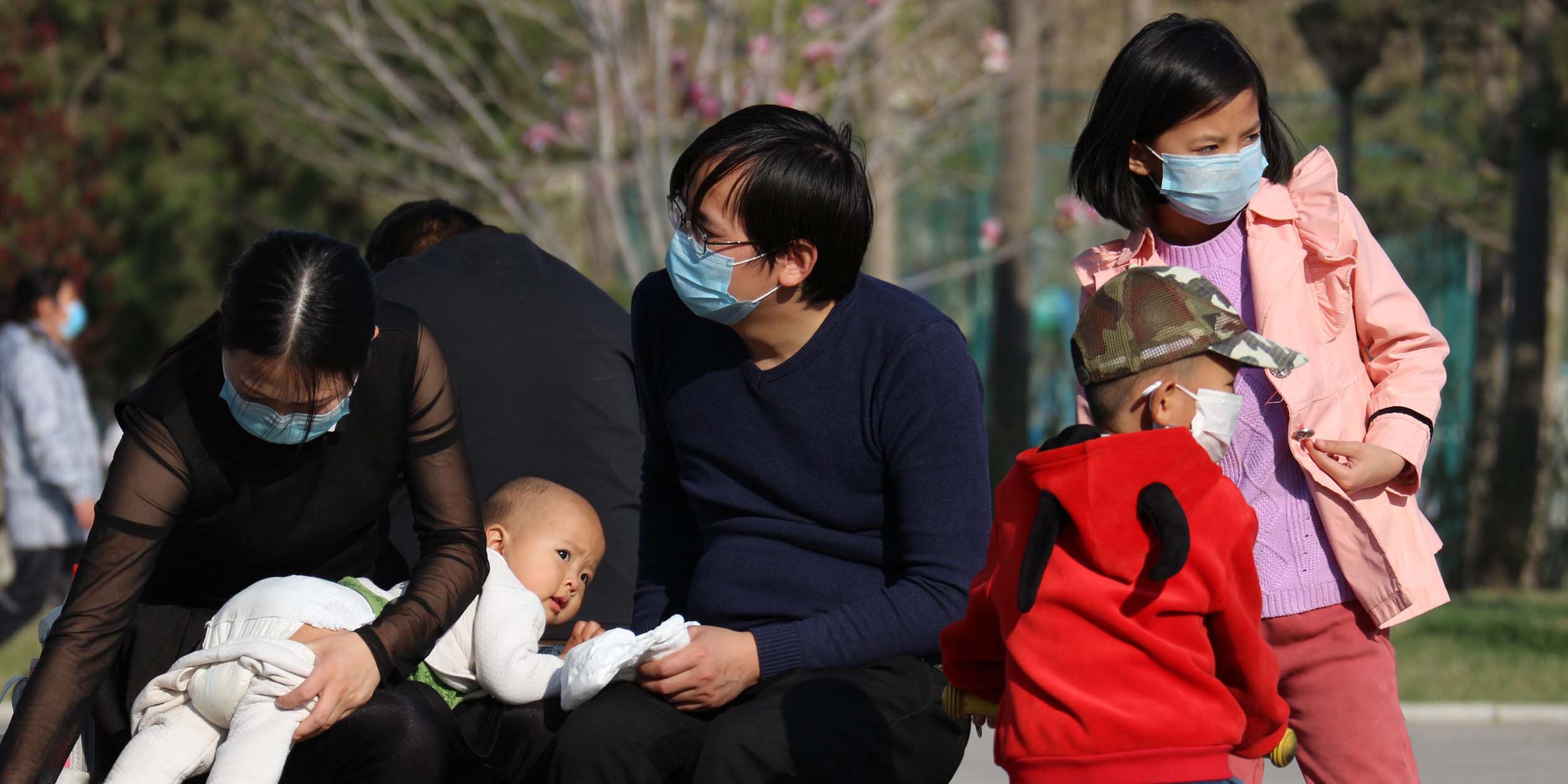 NEWS
China Raises Tax Breaks to Ease Burden on Young Families
The new policies will double tax deductions for families with children under three and provide increased deductions for elderly care.
To boost its steadily declining birth rate and address challenges of a rapidly aging population, China has announced three new tax breaks to help ease the costs associated with raising children, supporting their education, and caring for elderly family members. 
The State Council announced Thursday that, effective from Jan. 1, the new policies will double the personal income tax deduction for families with children under the age of three, and the monthly deduction allocated for elderly care will be increased by 1,000 yuan ($138).
Parents individually earning more than 5,000 yuan each can now avail an annual tax deduction of 24,000 yuan — double the previous amount — which will be applicable until their children complete their education. This deduction can be equally shared between two parents or allocated to one, based on their circumstances.
A spokesperson for the State Taxation Administration said the policy was designed following consistent calls to reduce the financial burden of simultaneously raising children and caring for the elderly. 
A report by the Yuwa Population Research Institute found that China ranked second behind South Korea in terms of the highest costs of child-rearing out of 14 countries, including the U.S., Japan, Switzerland, and Singapore. In 2019, the average cost of raising a child in China to the age of 17 was estimated at 485,000 yuan.
Lin Jiang, an economics professor at Zhongshan University, told Nanfang Daily the new tax reduction would increase the expectation of future economic development. 
"With improved expectations, people naturally become more willing to increase consumption and investment, which also helps boost the desire for childbirth," said Lin. 
Married in October last year, Kevin Ding, 30, and his wife don't plan on having children in the next few years. "I don't have plans or motivations to have one," Ding, an analyst at a securities firm in Shanghai, told Sixth Tone. "We won't have time for ourselves if we have a child." 
While Ding believes the new tax policy might alleviate some financial concerns for potential parents, he says deeper societal issues influencing decisions about childbirth persist. 
"Young people might consciously view avoiding childbirth as an ideological matter, and changing such perspectives is often influenced by family elders," he said, adding that concerns about imbalances in educational resources and personal time constraints are also significant factors holding many back. 
Ensuring long-term balanced population growth remains a primary objective for Chinese policymakers. According to the National Bureau of Statistics, in 2022, China's population declined for the first time in 61 years. And in 2020, China's total fertility rate — representing the average number of children a woman is projected to bear in her lifetime — stood at 1.3. 
In recent weeks, various local governments across China have rolled out similar policies to encourage both marriages and childbirth. For instance, on Aug. 24, Changshan County in the eastern Zhejiang province announced a 1,000-yuan reward for newlyweds, provided the bride was younger than 25. 
In a similar vein, Guizhou province and Chongqing in southwestern China and the northwestern city of Xi'an announced revisions to their maternity insurance policies in August. Expecting mothers in these regions will now be able to access maternity insurance benefits without the need to present a marriage certificate. 
Editor: Apurva.  
(Header image: IC)