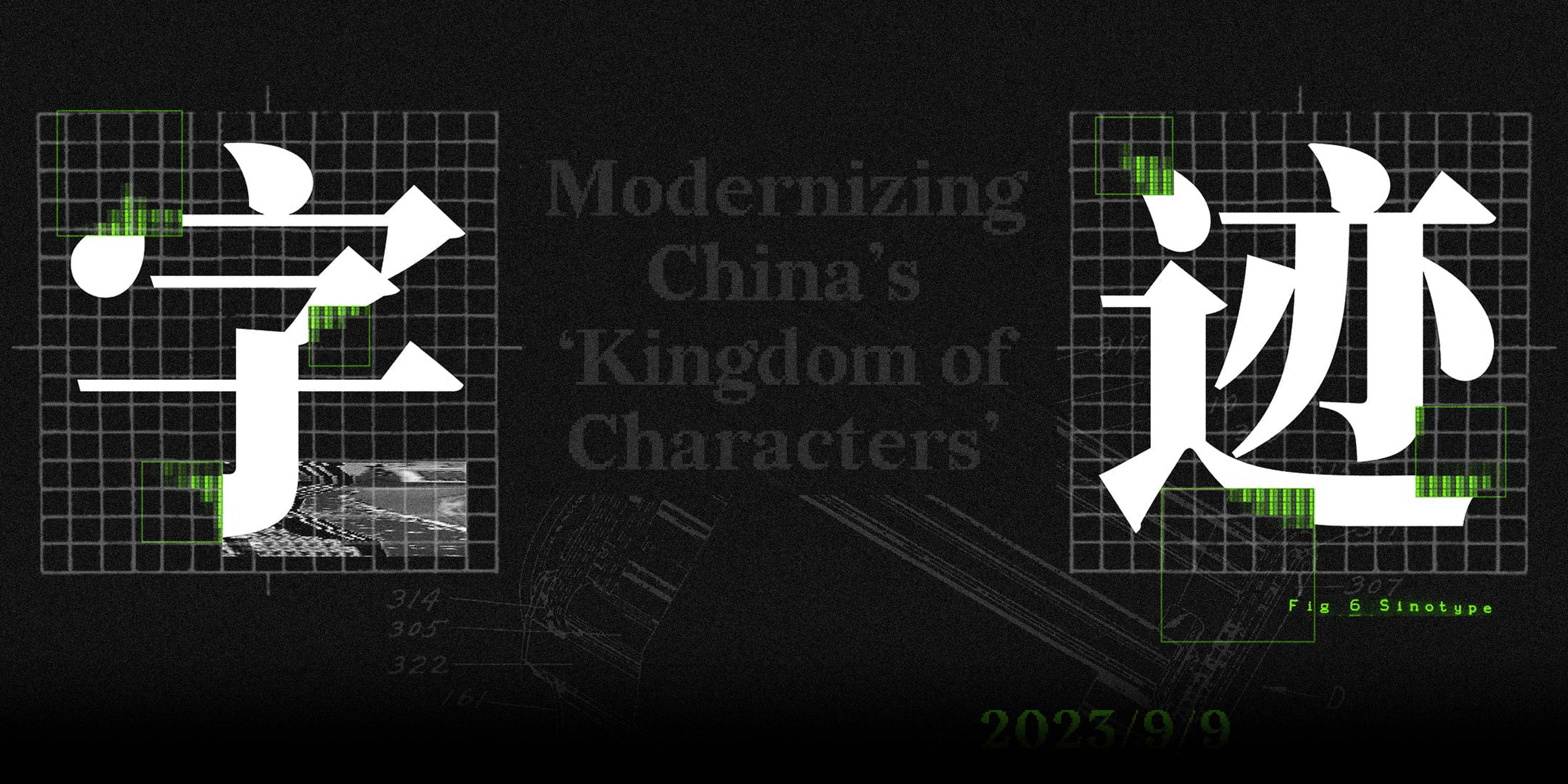 ANNOUNCEMENTS
Event: Modernizing China's 'Kingdom of Characters'
Three experts will talk about the modernization of Chinese font design, including an exclusive talk by Yale University professor and Pulitzer Prize finalist Jing Tsu.
The history of Chinese characters is also a history of technological advances, design innovations, as well as nation building and globalization. Since the 19th century, generations of Chinese printers, typographers, and computer experts have painstakingly pushed Chinese typefaces forward. But how did they do it?
Following on from our exhibition on the modern history of Chinese fonts, Sixth Tone will hold a panel event on September 9, Modernizing China's "Kingdom of Characters," featuring hanzi stories from three different eras.
Yuan Weimin, an expert affiliated with the Shanghai Research Institute of Printing Technology, will bring us back to the origins of China's "Big Four" typefaces. Wang Wen, the design director of leading Chinese typeface supplier FounderType, will explore how an early 20th century typeface not only proved a hit in China but also other parts of East Asia. Finally, Jing Tsu, a Yale University professor and author of the Pulitzer Prize Finalist book "Kingdom of Characters," will look back on the race to digitize Chinese characters in a pre-recorded talk made exclusively for the event.
The panel will be held at 2 p.m. September 9 at Duoyun Books' flagship branch on the 52nd floor of the Shanghai Tower, 501 Yincheng Middle Road, Pudong, Shanghai. Register by scanning the WeChat QR code below. The panel will be in Chinese.