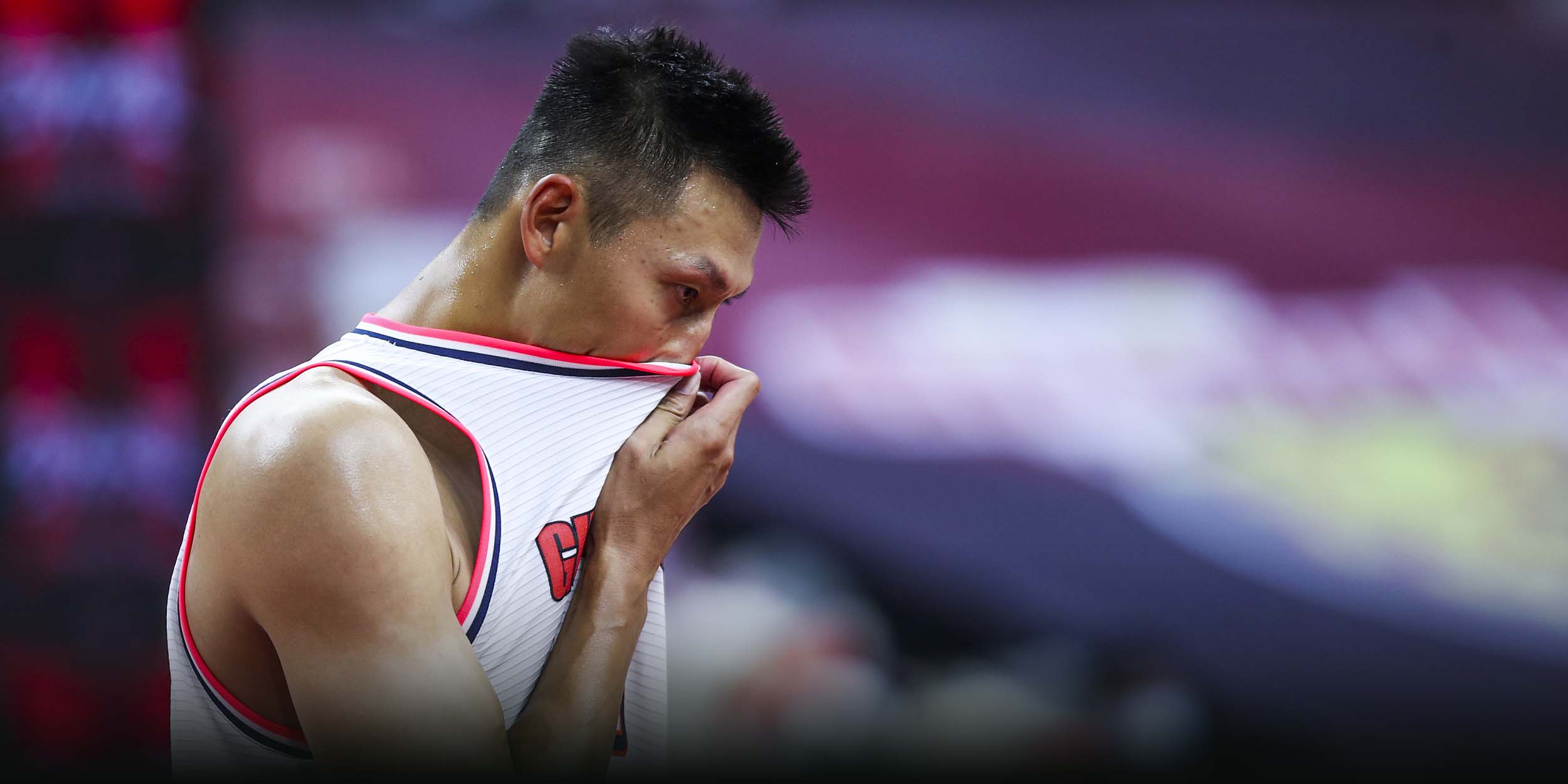 NEWS
After China's World Cup Setback, Basketball Star Yi Jianlian Retires
After losing to Serbia and South Sudan, China need to beat Puerto Rico by at least 35 points to keep their Paris Olympics qualification hopes alive.
Following a disappointing national team performance at the ongoing basketball World Cup, which has all but ruled China out of the Paris Olympics next year, Chinese basketball icon Yi Jianlian announced Tuesday that he was retiring from the sport. 
Yi is the last of the 12 members from the 2008 Beijing Olympics Games team, which included NBA stars Yao Ming and Wang Zhizhi, to retire, signifying the end of an era in Chinese basketball.
After losing 105-63 against Serbia and 69-89 against South Sudan in their preceding matches, China need to beat Puerto Rico by at least 35 points to advance out of the group stages.
Moreover, to secure direct qualification to the Paris Olympics, China need to emerge as the top-performing Asian team at the World Cup. 
In July, state broadcaster CCTV had quoted former CBA chairman Yao Ming as saying that the primary objective is to progress to the Olympics in 2024. 
To this end, the team bolstered their ranks by enlisting renowned head coach Aleksandar Djordjevic from Serbia and securing the talents of NBA star Kyle Anderson, who became a naturalized player. 
China Daily quoted Djordjevic as saying, "It's one of the goals (to earn Olympic qualification) and we have our backs against the wall now. We just have to go out there and play our best game against Puerto Rico. I don't know any other way." 
Amid the disappointing performance of the national team, Yi's sudden retirement prompted discussions on social media about the past successes of Chinese basketball and sparked debate over the future of the sport, which is hugely popular in China. 
Yi was considered a key figure for the Chinese basketball team, ranked second only to Yao Ming. He made his debut with the Guangdong provincial team in the Chinese Basketball Association at the age of 16, becoming the youngest all-star player. He went on to be selected as the sixth overall pick in the 2007 NBA draft.
And as captain since 2011, Yi guided the Guangdong team to four CBA championships. Over his 16 CBA seasons, he clinched a total of seven championships and earned the distinction of being the youngest-ever regular season MVP.
On Aug. 18, news that Zhou Qi, another key team member, would be joining the Guangdong Southern Tigers excited fans, who were keen on watching Yi and Zhou play together, and possibly even lead the team to another championship.
"I think he should have played one more year and aimed to win the championship for a perfect retirement," a fan surnamed Zhang, who has followed Yi for 16 years, told Sixth Tone. "It seems like both the national team and Guangdong have lost their soul."  
Editor: Apurva. 
(Header image: Yi Jianlian during a match in Dongguan, Guangdong province, July 1, 2020. VCG)