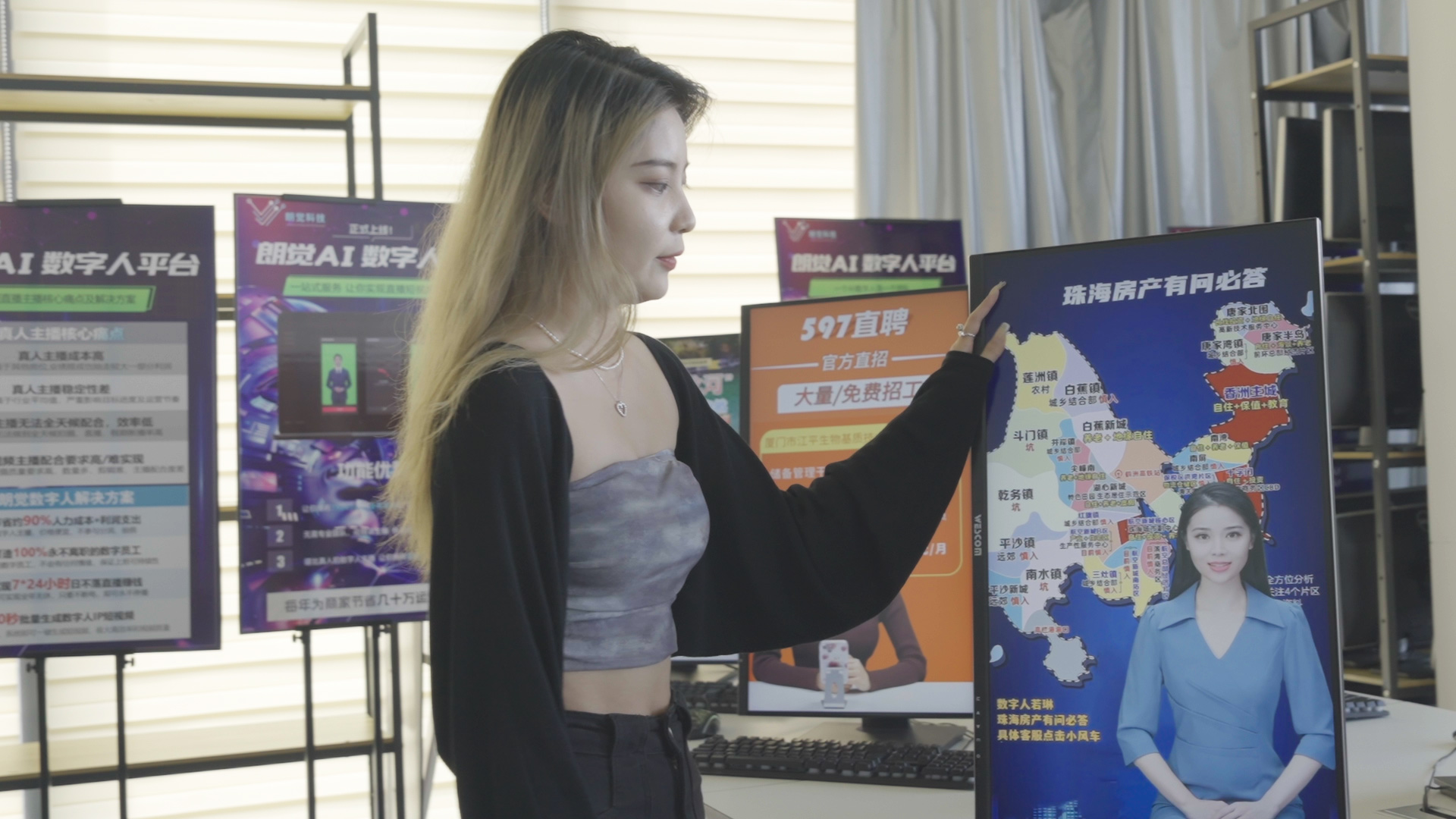 MULTIMEDIA
In China, AI Clones Are Putting Human Livestreamers Out of Work
In recent years, China has seen the rise of artificial intelligence-generated pop stars, fashion models, and even romantic partners. Now, AI is disrupting yet another field: the country's massive livestream industry.
Live commerce — or livestream e-commerce — is extremely popular in China. The shows usually involve an enthusiastic host presenting a series of products to their followers, who can then buy them via an integrated purchase button. It sounds cheesy, but the shows attract huge audiences: More than 1 trillion yuan ($140 billion) of goods were sold via live commerce last year, and well over 1 million people now work as livestream hosts in China.
But AI now threatens to put many of those hosts out of a job. Chinese tech giant Tencent has launched a platform to create AI avatars that can present livestream shows, and many other smaller companies are offering a similar service.
The AI avatars, the companies claim, are an upgrade on human livestreamers. They can look exactly how the client wants, they can host shows 24 hours a day, and they're far cheaper to hire.
How worried should China's livestreamers be? In this video, Sixth Tone travels to the eastern city of Hangzhou to speak with companies offering AI avatars — and the livestreamers they're trying to put out of a job — to investigate how the technology is developing.
Reporter: Xue Haolin; senior producer: Fu Beimeng; story editor: Dominic Morgan; copy editor: Matthew Hall; executive producer: Qi Ya; engagement: Xie Anran.