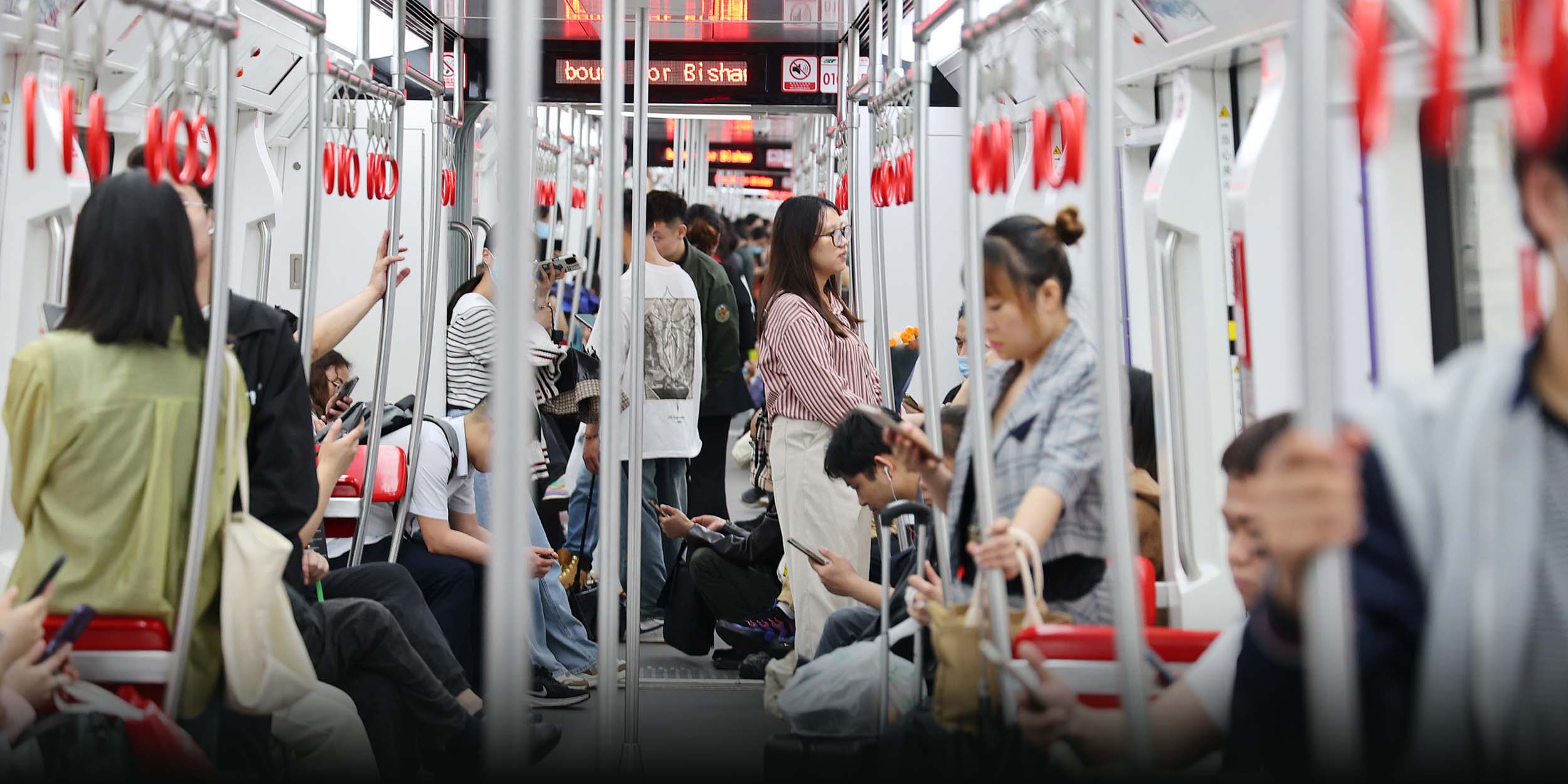 NEWS
To Boost Its 'Night Economy,' Fuzhou Offers Free Subway Rides
The increased passenger flow from free subway rides is expected to drive more foot traffic to local businesses after 5 p.m.
In a move aimed at boosting the local economy and encouraging its night markets, the city of Fuzhou in eastern China's Fujian province has announced that its subway will be free on nights, weekends, and holidays until the end of the year.
Starting Aug. 28, the scheme will allow commuters in Fuzhou to use vouchers after 5 p.m. through the e-Fuzhou, Alipay, and UnionPay apps to ride the metro for free. 
The new initiative follows a growing trend among cities in China looking to leverage the "night economy," referring to business activities in the service sector between 6 p.m. and 6 a.m. According to official data, 60% of urban consumption in China occurs during nighttime hours. 
Earlier this summer, other eastern cities like Nantong and Nanchang announced free subway rides during specific evening hours to boost consumption. The increased passenger flow resulting from free subway rides is expected to drive more foot traffic to local businesses. 
Shanghai Metro's Line 2, one of the city's busiest routes, has extended the departure time of its last train by 30 minutes since Aug. 1. This change aims to accommodate the heightened number of passengers during the summer holidays. 
Official data shows that during the first half of the year, China's consumer price index experienced a year-on-year growth of 0.7%. Moreover, this growth rate remained consistently below 1% for four consecutive months, indicating a drastic dip in consumer consumption. 
In response, governments across China are actively working to boost the economy by encouraging spending. One key strategy involves revitalizing night markets, which have become an integral part of their long-term plans. And providing free nighttime subway services is part of this concerted effort. 
According to Nanchang Metro data, the first 10 days of offering free rides led to a significant increase in passenger numbers. Between July 1 and July 10, after 9 p.m., the overall passenger flow on the Nanchang Metro network reached 953,600, showing a rise of 28.81%.
Guangzhou, too, has pushed to boost nighttime spending by introducing guidelines that allow longer operating hours at night and lift restrictions on businesses like bars, restaurants, cafés, and cultural venues. 
Zhu Keli, founding director of the China Institute of New Economy, told Jiemian News that the "night economy" holds the potential to revitalize businesses and markets. 
He emphasized that this approach aligns well with the growing need for personalized, diversified, and convenient consumer experiences. By catering to these evolving demands, it can play a pivotal role in reigniting consumption and tapping into domestic demand.
Editor: Apurva. 
(Header image: VCG)