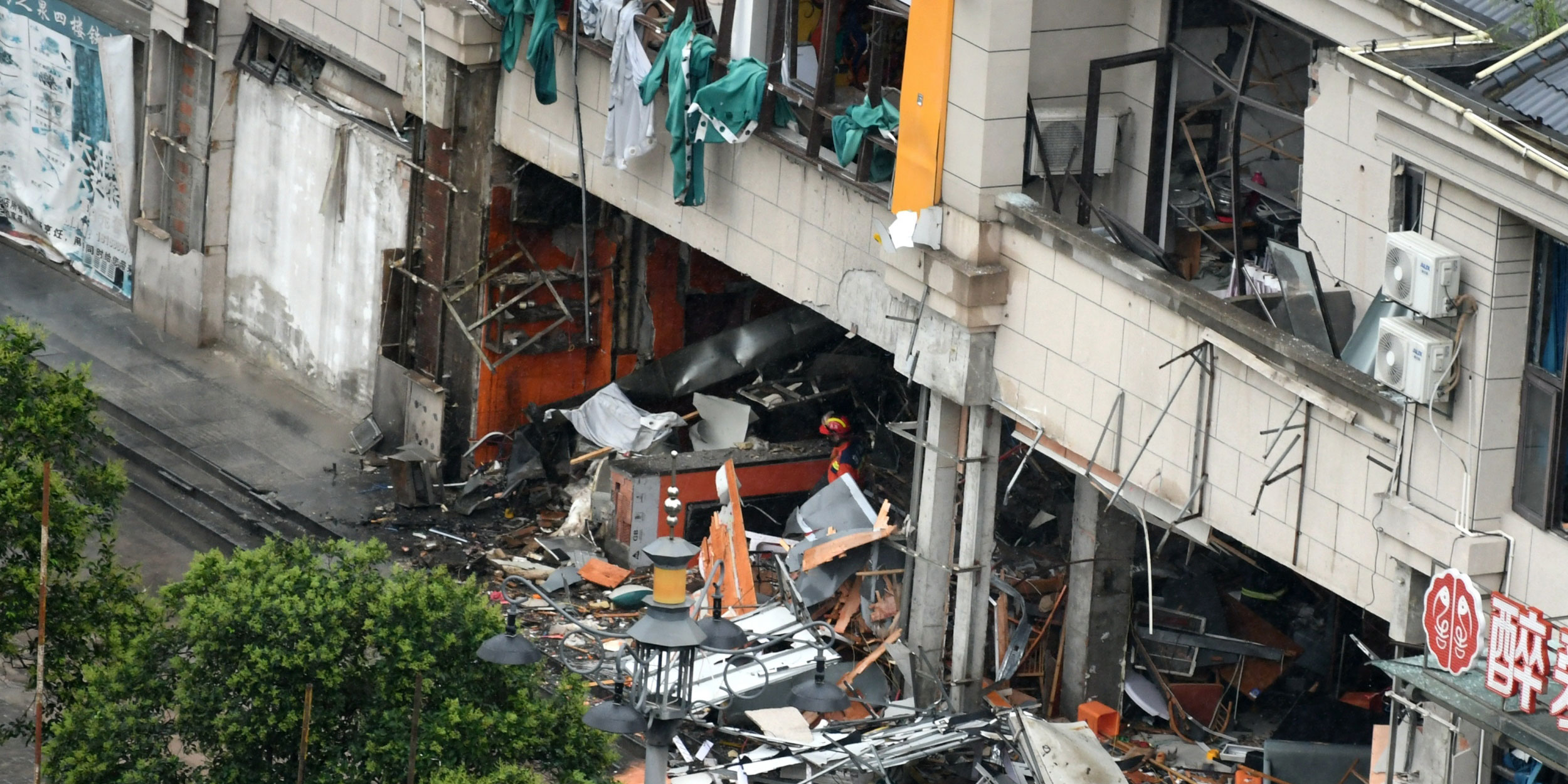 NEWS
After String of Gas Explosions, China Updates Safety Guidelines
In the first half of 2023, 294 gas explosion incidents led to 57 fatalities and 190 injuries, with over half attributed to liquefied petroleum gas.
In response to a series of fatal gas explosions across the country, authorities in China have issued comprehensive guidelines and risk advisories concerning gas usage. 
The new guidelines, issued Wednesday by the State Administration for Market Regulation, offer detailed recommendations for selecting suitable gas appliances, including gas stoves, gas hoses, bottled liquefied petroleum gas (LPG) regulators, and combustible gas detectors, as well as instructions for their proper use.
The guidelines also highlight specific safety considerations for each category of gas appliance, such as checking product nameplates and ensuring proper installation, regular maintenance, and the prompt replacement of products that have exceeded their recommended usage periods. 
They also recommend that users take into consideration the suggestions of specialists when purchasing special appliances such as combustible gas detectors.
In the most deadly incident in recent years, a gas explosion on June 21 at a barbecue restaurant in Yinchuan City in the northwestern Ningxia Hui Autonomous Region left 31 dead and seven injured. The day after, Chinese President Xi Jinping initiated a national safety campaign. 
Over the following week, officials pledged thorough safety checks, while local authorities in major cities like Beijing, Shanghai, and Guangzhou promptly initiated special investigations to address gas safety issues. 
But on July 17, state-run media reported that one person had been killed in a gas explosion in Yancheng City, Jiangsu province. And last Sunday, another gas explosion in the eastern Shandong province killed two people and injured two more.
Since the 1980s, LPG canisters have been used extensively across China as the primary fuel for household stoves. Despite the expansion of natural gas pipelines within urban areas, LPG continues to be a preferred option for numerous restaurants, owing to its affordability and convenience. In rural areas, where access to natural gas is limited, LPG is still popular.
According to data from the China Gas Association, 294 gas explosion accidents occurred in the first half of 2023, resulting in 57 deaths and 190 injuries. Of these accidents, more than half were caused by LPG.
Among accidents involving LPG, the primary cause was issues with the hose, including instances of aging, breakage, and dislodgement. Following closely behind were accidents resulting from improper operation and incidents of LPG poisoning.
According to experts, the absence of adequate regulation in certain small- and medium-sized enterprises is causing disruptions in the LPG market and creating inherent risks.
Zhao Hongsheng, a lawyer and expert from the China Gas Association, told Sixth Tone that some enterprises might look to lower costs by hiring employees without specialized training. 
This practice, Zhao said, could lead to a lack of awareness concerning safety issues associated with their products. Furthermore, these enterprises might cut corners, bypassing crucial examinations and necessary processes for cylinders in order to minimize costs.
Another issue stems from insufficient safety awareness and understanding among customers when it comes to using gas. In the case of the Yinchuan incident, local media highlighted that the accident was directly caused by the LPG regulator being used incorrectly.
Zhao also emphasized the importance of raising awareness of proper LPG usage. "We must conduct accessible public awareness campaigns and educational efforts on LPG usage," he said. He added that these campaigns should steer clear of excessive technicalities or jargon and employ straightforward language during training sessions. This approach would allow users to have a better understanding of how to handle LPG safely, Zhao said.
Editor: Apurva. 
(Header image: The damaged building after a gas explosion in Yancheng, Jiangsu province, July 17, 2023. Li Gen)