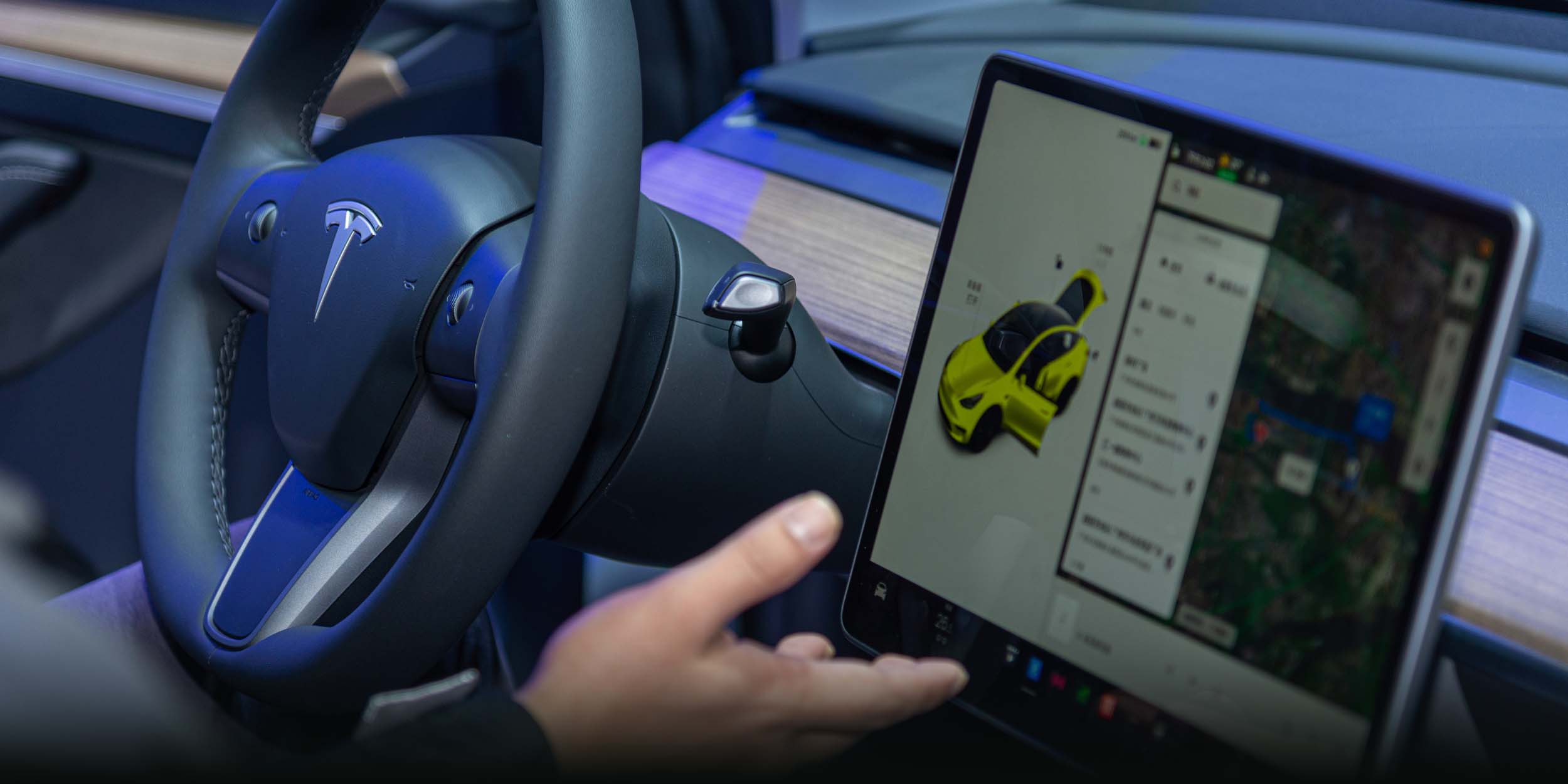 NEWS
Chinese Airport Lifts Tesla Ban After Sentry Mode Clarification
The ban stemmed from concerns over the sophisticated cameras in Tesla vehicles. The car maker has since clarified that video footage cannot be viewed by owners or Tesla and all data is stored within China.
An airport in central China has lifted a ban preventing Tesla cars from entering its parking lots after the U.S. electric car giant issued clarifications on the functionality of its Sentry Mode, which captures video footage while parked. 
The ban had been initially enacted due to concerns over the sophisticated cameras integrated into Tesla's vehicles, which raised fears of possible espionage activities. On Monday, Tesla clarified that its Sentry Mode was a common anti-theft feature in modern smart cars, and underscored that all data was stored within China. 
As revealed by a netizen last Saturday, the ban was enacted at Sanhe Airport in Yueyang, a city in central China's Hunan province. The airport had placed signs reading "Restricted area with classified information, no Teslas allowed to enter" at its parking lots. 
On Tuesday, a customer service agent at Sanhe Airport told Sixth Tone that the signs banning Teslas from parking had been removed. The agent clarified that Tesla vehicles are permitted in public parking lots but remain prohibited in the airport's office area parking lots. 
Until this week, however, the airport had imposed a more stringent ban on Tesla vehicles for several months. 
A member of staff at Sanhe Airport told the Southern Metropolis Daily on Sunday that Tesla vehicles were not allowed to enter parking lots in office and public areas. "Tesla's Sentry Mode poses a risk of leaking classified information," the member of staff was quoted as saying.  
Another member of staff at the airport informed local media that the regulation had been in effect for several months. They mentioned that Tesla owners could opt to temporarily park their vehicles outside the arrival or departure hall when picking up or dropping off passengers.
The airport's ban generated significant attention on Chinese social media, with several Tesla owners sharing their experiences of facing similar restrictions. 
Soon after, Tesla
clarified
that the video footage captured by Sentry Mode is exclusively stored offline on a USB device in the vehicle, and underscored that neither the car owner nor Tesla could remotely access the data.
Tesla stated that owners need to manually activate Sentry Mode since it is initially deactivated by default, and also added that the company has set up data centers in China to ensure data localization.
Tesla was among the first electric car manufacturers to develop Sentry Mode. In February 2019, the company launched this new feature to enhance vehicle security by consistently monitoring the surroundings when the car is unattended.
Close behind Tesla, major electric car brands in China, including XPeng, Hozon Auto, NIO, and most recently Li Auto, rolled out similar functions on their own models. 
Since Oct. 1, 2021, China has introduced regulations aimed at overseeing automotive data security. These regulations mandate that information collection must be disabled by default, and crucial data such as geographical information and personnel movement within government offices at or above the county level must be stored domestically.
Soon after, certain automakers, including Chang'an Automobile, BYD, and Nissan, opted to deactivate the remote capture function of their car cameras in 2022.
Editor: Apurva. 
(Header image: VCG)