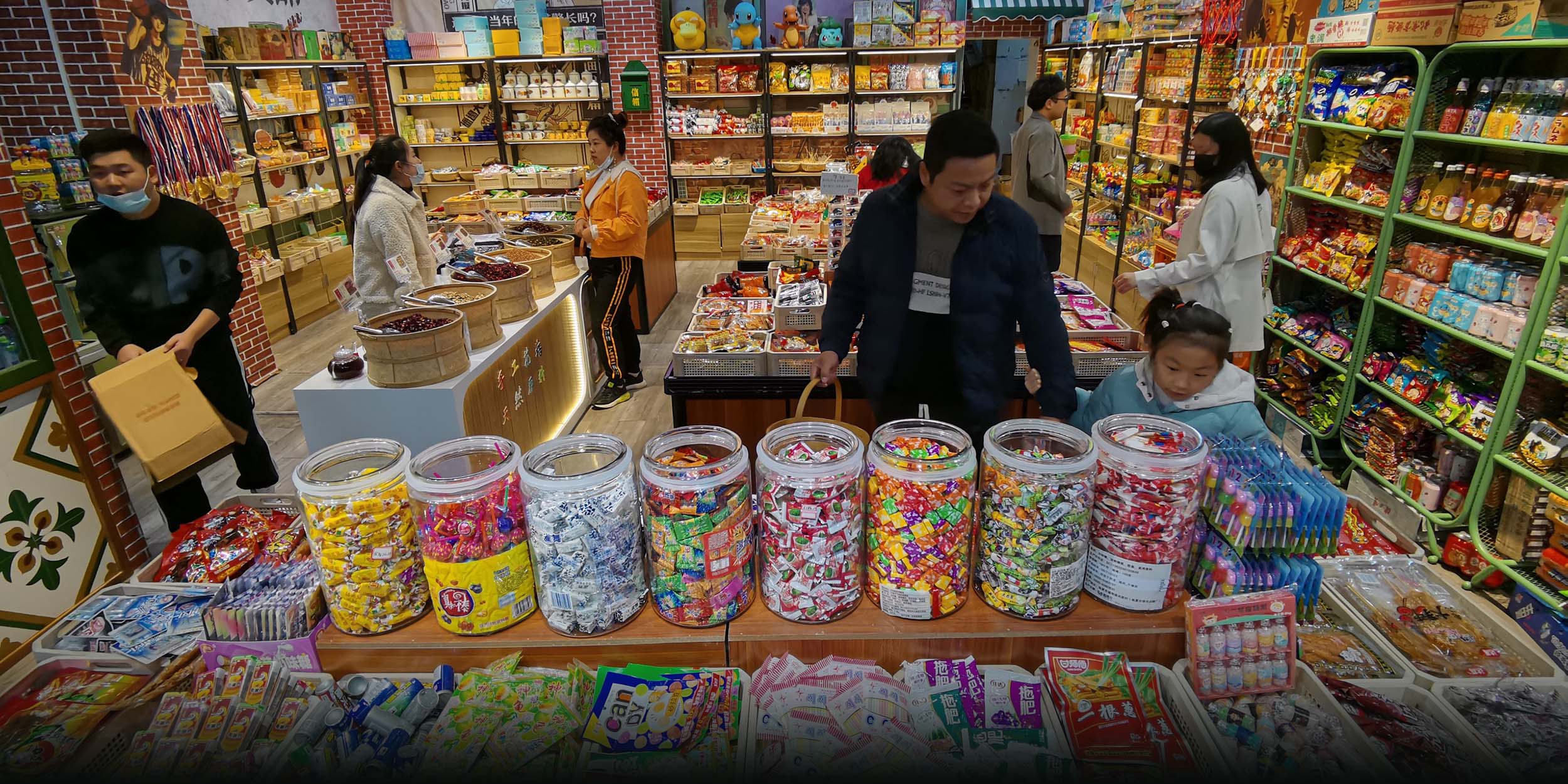 NEWS
Retro Stores Selling Vulgar Snacks Under Investigation
The stores are suspected of violating China's advertising law because of their vulgar content and lack of labeling.
"Goddess pills," "aphrodisiac pills," and "love affair pills" — some of the names of snacks sold in two retro stores in Shanghai being investigated for vulgar advertising.
Retro snack stores have popped up in popular tourist areas around the country, from pedestrian streets to shopping malls. According to China's leading consumer review platform Dianping, there are more than 20 such stores located in some of the country's most popular pedestrian streets in Beijing, Changsha, and Guangzhou. 
The stores are usually decorated with nostalgic elements such as old TVs, wooden signboards, and old bicycles.
On some of the snacks, there are no production dates or information about where they were produced. The vulgar advertising is often found on old-school pill bottles with ludicrous claimed effects such as "back to life pills" and "never get fat pills," popular among children as joke products.   
On Monday, Shanghai market regulators told The Paper, Sixth Tone's sister publication, that they are investigating two such stores located in the popular tourist areas of East Nanjing Road and Tianzifang that are suspected of violating China's advertising law, which forbids vulgar content. 
Both stores were closed on Tuesday. A store assistant at the East Nanjing Road store told Sixth Tone it has closed for "rectification," and does not know when the store will reopen. 
The store had bought the packaging with vulgar names from e-commerce platform Taobao and filled them with milk candy, The Paper reported.  
Popular among customers for their nostalgic element, the snacks can also be sold with high margins. On Taobao, old-school popping candy priced at 0.30 yuan ($0.04) per pack are being sold at 1.2 yuan at a retro snacks store in Shanghai's Lujiazui area.
Wang Wenfang, who grew up in the 1990s, bought whistle candy and other snacks and toys at the Lujiazui store. The prices are not that important for her. 
"What I'm buying are memories of childhood," she said. 
Editor: Vincent Chow. 
(Header image: A retro snack store in Wuhan, Hubei province, Dec. 2, 2021. VCG)