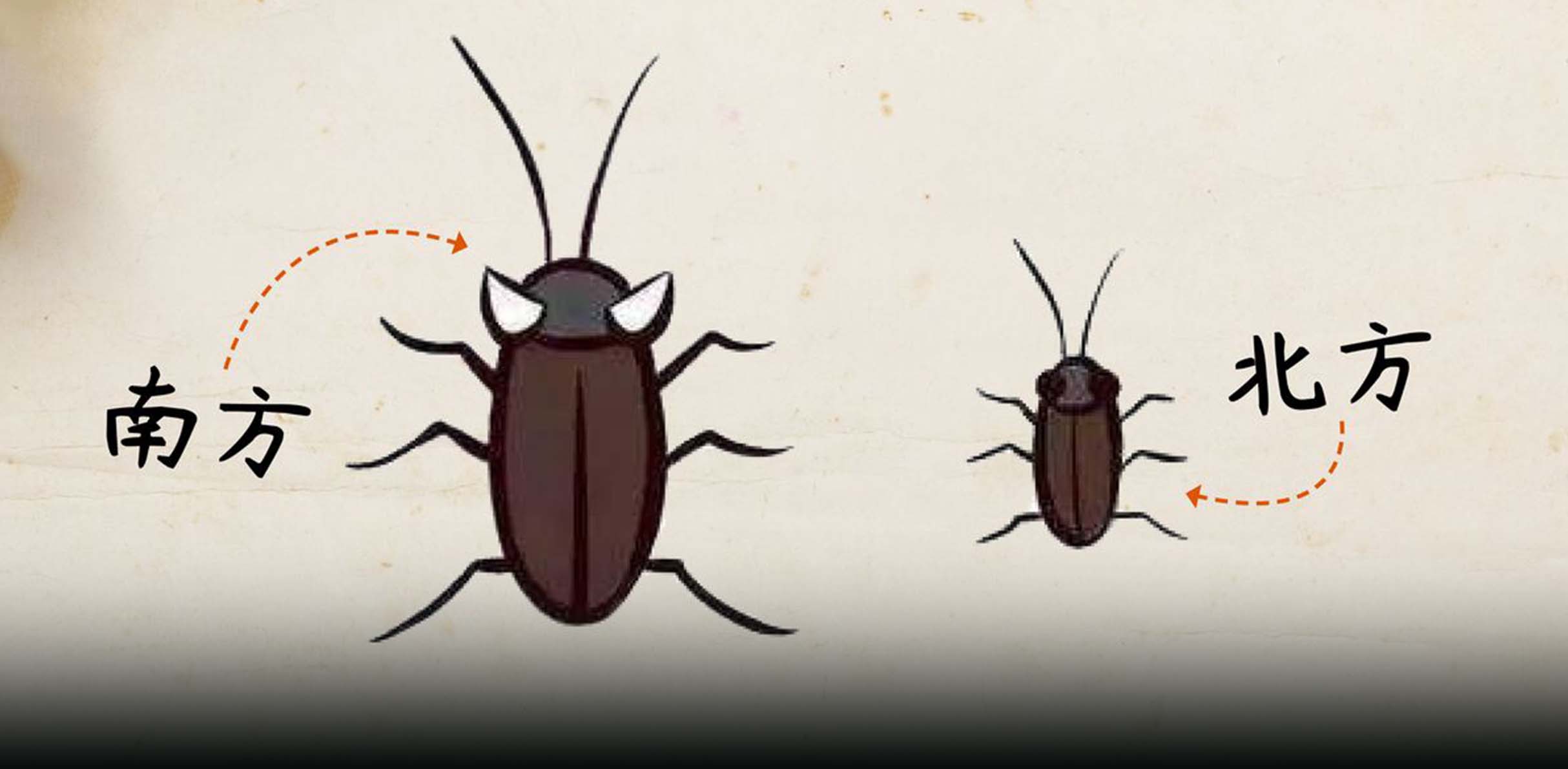 NEWS
Netizens Go Crazy For Cockroaches' Northern Expedition
As temperatures rise across the country, northern residents are reporting increased cockroach sightings. Unable to deal with their new reality, some are turning to spiritual solutions.
This summer, climate change has been blamed for many extreme weather events in China, from heatwaves to sandstorms. But for the country's northern residents, perhaps the worst impact has been the increased appearance of cockroaches.   
Anecdotes by residents in northern provinces suggest that cockroaches are appearing more frequently in their homes and businesses. Meanwhile, creative netizens who are obsessed with cockroaches are generating memes about the insect's northern expedition and even creating cockroach-themed tarot cards.
Xiong Yue, a 25-year-old Ph.D. candidate in Beijing, told Sixth Tone that he has been seeing more cockroaches at home in recent years.
"I shouted out loud the first time I saw the filthy creature in Guangdong, but I'm now used to seeing them," said Xiong, who uses his cat to kill the cockroaches. 
Sales of cockroach killers tell a similar story. According to domestic media reports, Beijing recently surpassed Guangzhou to become the top buyer of a leading brand of cockroach killer in China. Other northern provinces such as Shanxi and Jilin have also seen over 30% increases in cockroach killer sales year-on-year. 
Cockroaches like to live in temperatures of 24 to 32 degrees Celsius. There are around 200 types of cockroaches in China, most of which are located in the country's warmer and more humid south. 
However, as temperatures rise throughout China, cockroaches are finding more habitable environments, suggests Bai Ming, a researcher at the Chinese Academy of Sciences. The proliferation of heating systems in the north may also have made it more possible for cockroaches to survive cold winters there.
China is experiencing one of its hottest summers this year, with a record number of high-temperature days in the northern areas of Beijing, Tianjin, and Hebei. 
On lifestyle platform Xiaohongshu, netizens have been enjoying the recent cockroach news with a flurry of cockroach-themed discussions and memes. A popular trend has been people using tarot cards to work out if there are any cockroaches still left in their homes.
"Can someone tell from the cards if all the cockroaches in my home are dead now?" one user asked, with a picture of three tarot cards.
Li Qing, who lives in the eastern city of Suzhou, told Sixth Tone that she has also tried using tarot cards to work out if there are any cockroaches in her dorm room. 
"We're too scared to try and catch them ourselves. So we thought it would be best to let the Gods sort them out," said Li.
Netizens are also making fun of the historical distribution of cockroaches in the country, primarily in the country's south. Memes and jokes ridiculing residents of the southern Guangdong province in particular have become common, such as the joke that workers in Guangdong ride cockroaches to work due to their size and flying ability.
"I brought you some souvenirs from Guangdong," a popular joke goes, written alongside images of cockroaches.  
Editor: Vincent Chow. 
(Header image: Comparison between cockroaches in South and North China. From @好奇号haoqihao on Zhihu)