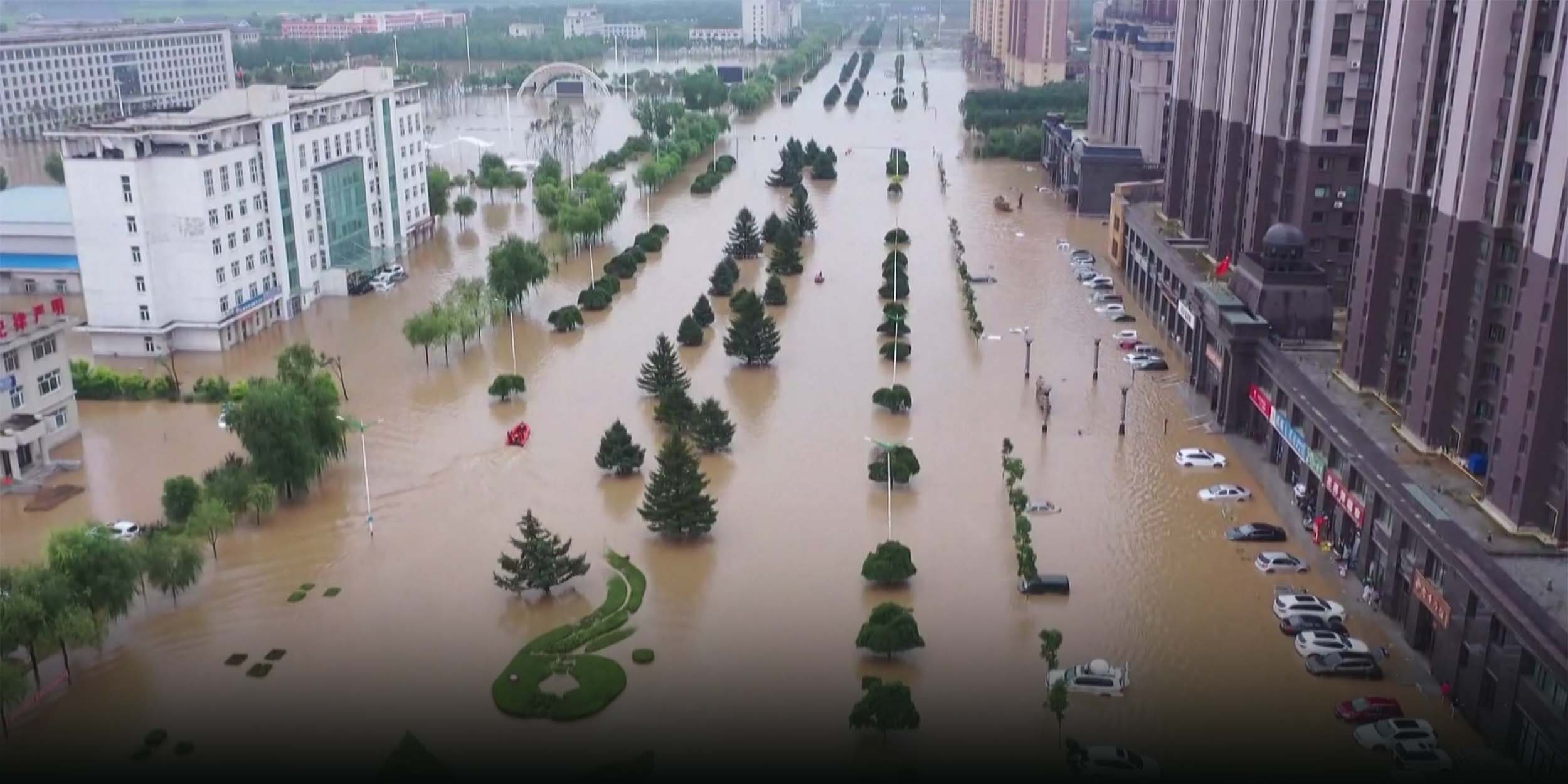 NEWS
Severe Flooding Continues to Rock Northeastern China, Leaving 14 More Dead
After hitting Beijing and Hebei, Typhoon Doksuri is now devastating Heilongjiang and Jilin provinces, resulting in widespread destruction to farmland and homes.
With Beijing and neighboring Hebei province still reeling from extreme flooding, heavy rainstorms are now hitting other parts of northeast China, leading to at least 14 deaths and one missing person in Jilin province. 
Rainstorms caused by Typhoon Doksuri in the past week have caused severe flooding in Heilongjiang and Jilin provinces. According to the China Meteorological Administration, 157 weather stations in Heilongjiang reported daily rainfall of over 100 millimeters on Saturday, with 30 of them breaking historical records. 
In Jilin, Shulan has been one of the hardest-hit cities, seeing a maximum rainfall of 501.1 mm. More than 134,000 people in Shulan have been affected, with three of the deaths in the province being official rescuers who died during rescue operations in the city. 
Since Sunday, flood water levels in Shulan have receded, and emergency repairs have taken place for roads and electricity.
Meanwhile, Wuchang in Heilongjiang province, on the other side of the Lalin River, has been one of the hardest-hit places in the province. The city, known as the hometown of rice, has seen 40,963 mu (6,703 acres) of farmland damaged by floods as of Friday. 
"It will be a rough year for local farmers. The losses are quite significant this time," a Wuchang farmer surnamed Wang told The Paper, Sixth Tone's sister publication. He estimated losses of over 100,000 yuan ($13,194) for every household in his village.
There have been no announcements of casualties in Heilongjiang as of Monday afternoon. More than 30,000 people in Wuchang were evacuated on Saturday. 
In Hebei province, most rescue efforts in Zhuozhou came to an end on the weekend, with some rescue teams still conducting operations in the city's mountainous areas.
Over 90% of residents in Zhuozhou have seen their electricity restored following widespread outages. 
According to the National Meteorological Center, northeastern China is likely to see further heavy rainstorms from Thursday as Typhoon Khanun approaches, following several changes in the typhoon's direction. 
Editor: Vincent Chow. 
(Header image: A flooded street in Harbin, Heilongjiang province, Aug. 4, 2023. VCG)