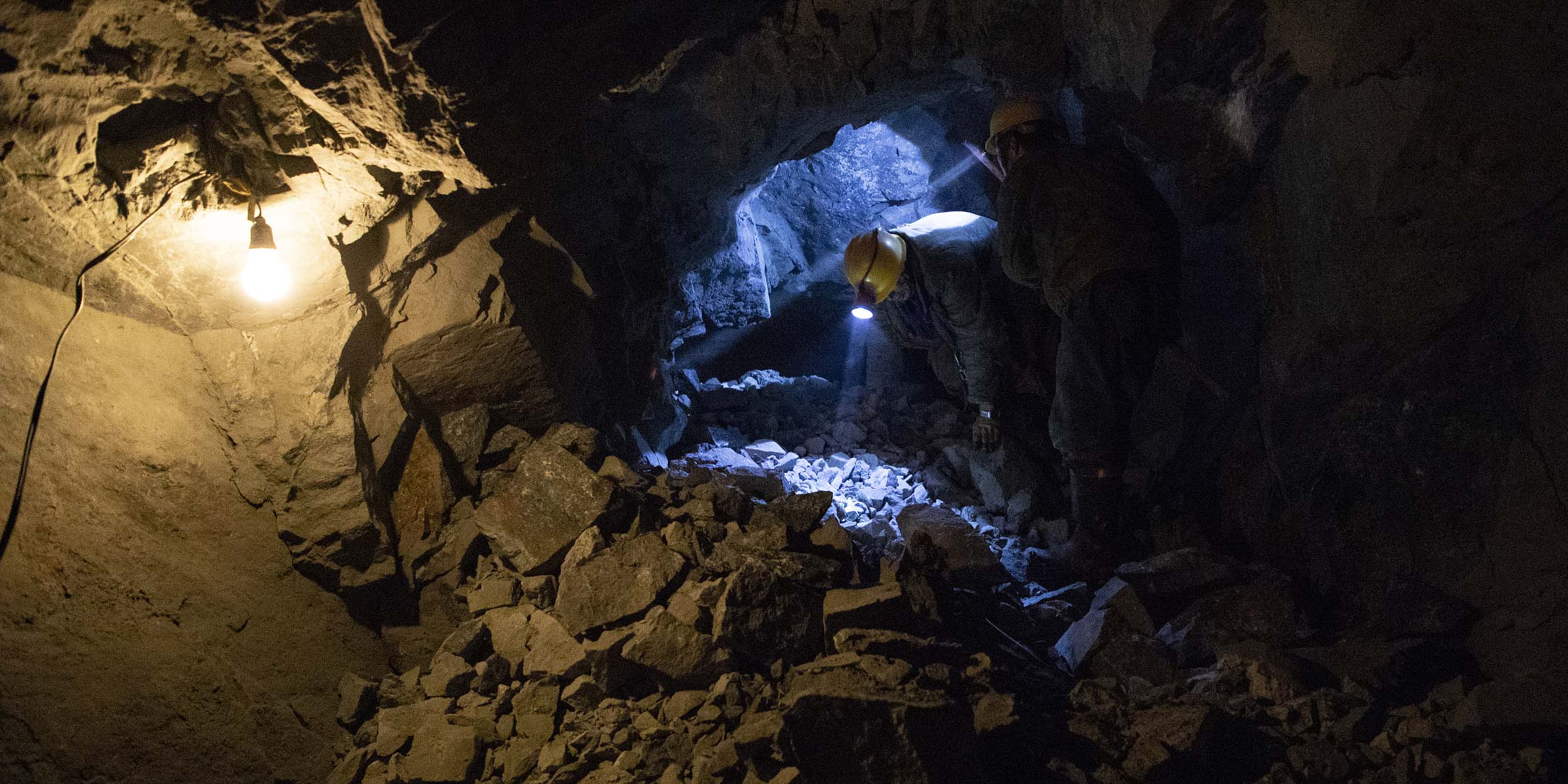 NEWS
Mining Company in Shanxi Concealed 43 Deaths, Says Probe Report
A government task force has taken action against 28 suspects, while further investigations have been launched into 16 officials accused of corruption.
A month after an exposé revealed that the Jingchen Mining Company in northern China's Shanxi province had concealed the deaths of 17 workers over 15 years, a subsequent government investigation has now brought to light more distressing revelations. 
The company, founded in 2003 in Shanxi's Dai County, has now been found to have hidden from authorities not 17 but a total of 43 deaths in 40 safety-related accidents. These alarming figures have now led authorities to investigate over a dozen local officials involved in the case. 
A joint task force set up by the provincial government said Sunday that the company managed to evade regulatory scrutiny by coercing the relatives of employees who died into accepting private settlements. 
The task force said it has taken action against 28 suspects over charges of safety-related crimes. Investigations have also been launched into 16 officials over corruption-related issues. 
Comprising officials from the anti-graft, public security, and emergency management departments, the task force conducted over 200 visits to workers and the families of the employees whose deaths were covered up, gathering more than 40,000 pages of evidence. 
On June 29, state-owned media outlet China Newsweek revealed that the Jingchen Mining Company had concealed the deaths of at least 17 workers due to landslides and other safety-related accidents between 2007 and 2022, sparking public outrage. 
The task force has since found that the company signed contracts with unqualified contractors who failed to provide safety training in accordance with safety norms. 
In 2022, when the mining of all minerals except coal was suspended across the province, the task force found that a company employee surnamed Wang still illicitly organized workers to conduct mining operations without proper authorization. The unauthorized mining continued for eight months, resulting in the extraction of approximately 2.6 million tons of ore. 
According to the task force report, Jin Fujun, a contractor associated with the company, faced eight charges after he assumed leadership of a criminal gang. He engaged in various illegal activities from 2006 to 2018, which included being behind unfair mining deals and operating illegal gambling venues. 
In 2014, when four miners from Jin's mining team died in a landslide, he only reported one death to the authorities. He is also accused of attempting to downplay the incident by offering compensation to the families of the miners who died. China Newsweek's exposé had also brought this incident to light. 
The government probe also highlighted the local supervisory department's shortcomings. For instance, in 2018, when the company hid the most mining deaths, the county's supervisors conducted fewer inspections than required and failed to identify safety issues. 
The task force's report sparked another wave of outrage on social media Sunday, with many users expressing anger over the deaths and corruption involved. Some called for a broader investigation into the matter.
Despite official figures showing a decrease in safety-related accidents in the province, which is a major mining hub for mineral resources, a series of scandals involving companies and local officials concealing casualties prompted authorities to launch a six-month campaign targeting illegal activities last year.
One such case took place in Lüliang City, where the deaths of two workers in May were concealed by fake reports claiming they died from an acute illness. The investigation revealed that Gao Yanlong, who was the head of the city's emergency management bureau at the time, had obstructed the official probe following the accidents.
Editor: Apurva. 
(Header image: VCG)