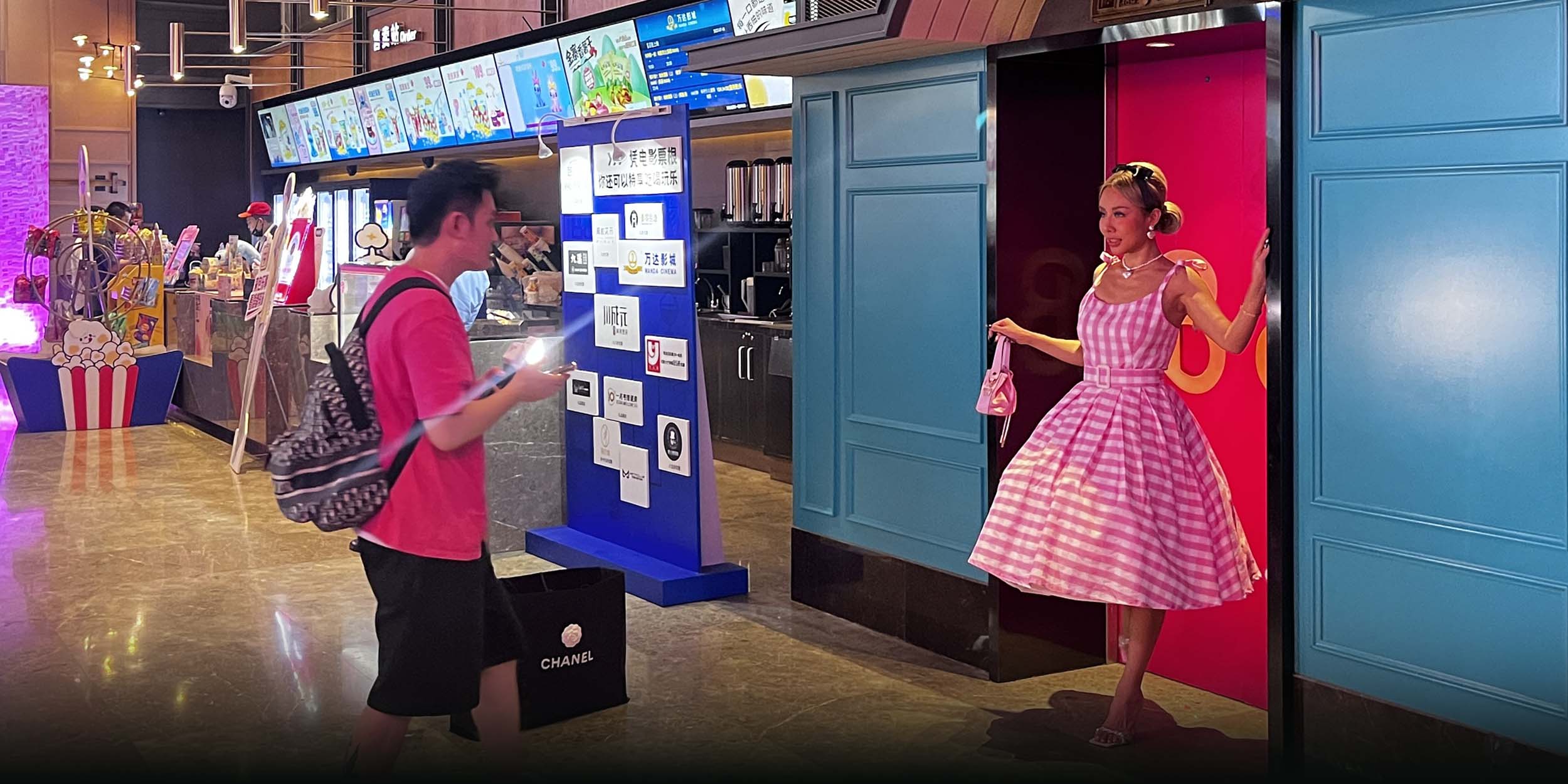 NEWS
Despite Slow China Start, 'Barbie' Sets a Benchmark — For Dating
Since its release last Friday, "Barbie" has grossed around $7 million, far behind domestically produced titles.
Despite a lukewarm box office response in China since its release last Friday, the much-awaited "Barbie," starring Margot Robbie and Ryan Gosling, trended on social media over the weekend, with audiences now using it to gauge who qualifies as a suitable boyfriend.
According to one review, Barbie (Robbie) must travel to the human world to discover herself and true purpose. Her boyfriend, Ken (Gosling), goes along for the ride since his own existence depends on Barbie acknowledging him. The film, which reverses gender roles by making women dominate Barbieland, has sparked particularly hostile reactions from male viewers in China. 
Social media platforms were flooded with posts about men walking out midway through the film in disbelief, vocally expressing their frustration, and even engaging in heated disagreements with their partners over the movie's themes. 
Some netizens even created a rating system for dates or boyfriends based on their reactions towards the movie, while others reflected on their previous dating experiences and compared them with the criteria presented in "Barbie." 
Dan Zhao, a 24-year-old hailing from the southwestern Guizhou province, said Saturday that people were getting angry about the sarcasm in the movie. "If men can't accept what's in the movie, it means they don't see the everyday lives of women, or at least not the truth," he said.  
While the debate had several netizens wondering how many couples managed to watch the movie without quarreling or breaking up with each other, others said the movie stirred up conflicts between men and women and that its "intention was evil." 
"There's something wrong with the movie. The status of women has gone sky-high. What more do they want?" stated one comment.
Since its release last Friday, "Barbie" has grossed around 50 million yuan ($7 million), according to the ticketing platform Maoyan. The fantasy epic "The Creation of the Gods" led the box office over the weekend, raking in around 700 million yuan, while the Chinese animated film "Chang An" has amassed over 1.1 billion yuan since its release on July 8. 
Incidentally, "Barbie" has been screened at far fewer venues. According to Maoyan, the movie only accounted for 2.4% of screenings on the day of its premiere, and rose to about 10% on Monday. On review platform Douban, it has a rating of 8.6 out of 10. 
Editor: Apurva. 
(Header image: Viewers taking photographs at a cinema during Barbie's premiere in Beijing, July 18, 2023. VCG)