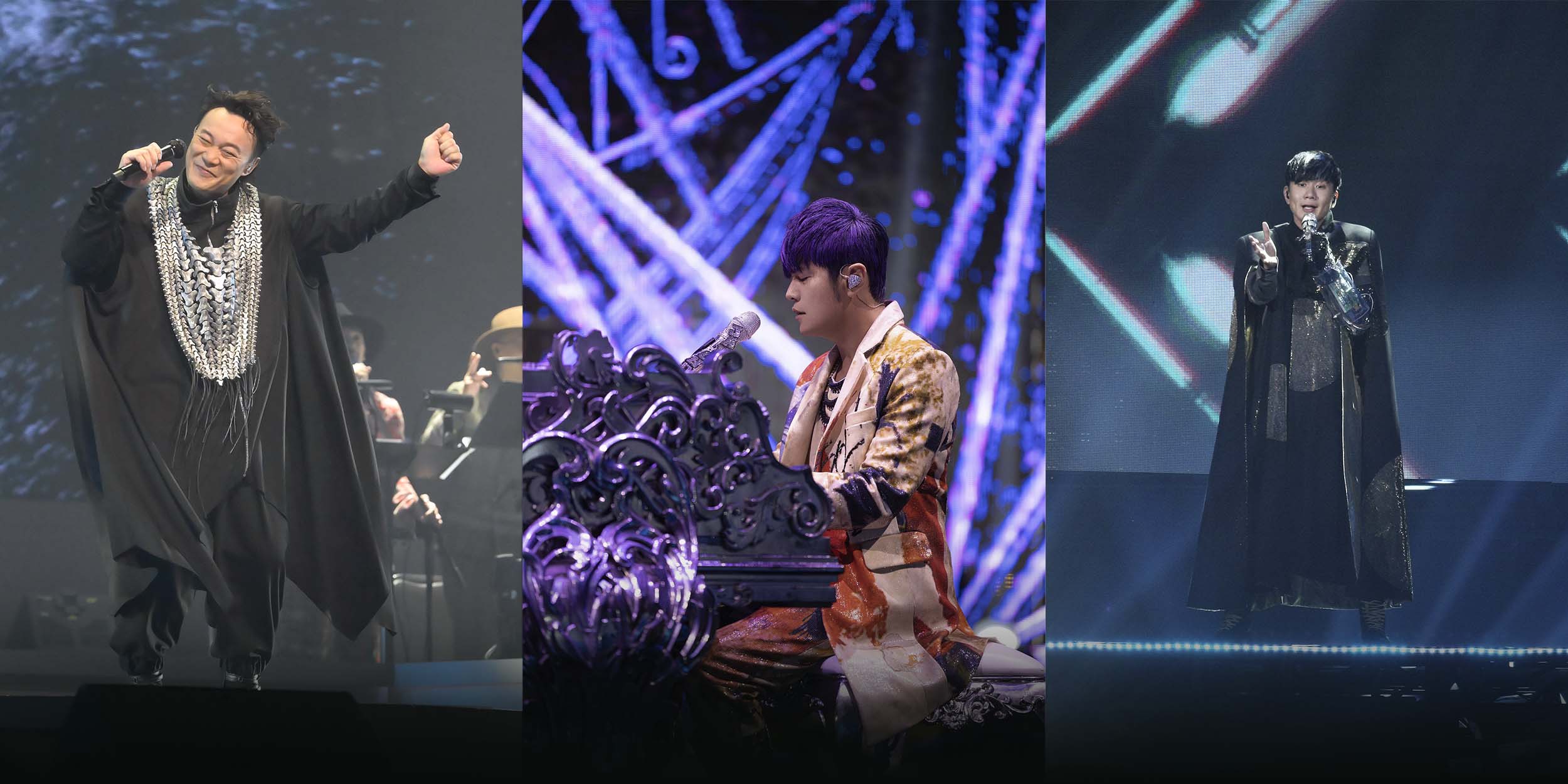 NEWS
Popstar Jay Chou's Fans Fume as Scalpers Cash in on Concert Hype
Tickets for the Taiwanese singer's shows are being resold online for a staggering 150,000 yuan ($21,000), sparking outrage on social media.
With tickets to pop sensation Jay Chou's concerts scheduled in Tianjin this September selling out online in seconds, scalpers have wasted no time in seizing the opportunity to capitalize on the overwhelming demand. 
Two adjacent VIP zone seats for the Taiwanese singer's shows, originally priced at 2,000 yuan, are now being offered online with an exorbitant markup for 150,000 yuan, sparking outrage and widespread debate on social media platforms among fans across China. 
A related hashtag referring to the 150,000 yuan tickets on the microblogging platform Weibo has garnered a staggering 340 million views and thousands of comments. While some called for stricter measures to curb scalping and protect the interests of genuine fans, many emphasized the need for concert organizers, ticketing companies, and relevant authorities to devise better ticket distribution strategies.
Chou, known as the "King of Mandopop," will headline four concerts in Tianjin from Sept. 7 to Sept. 10 —  the second part of his Chinese mainland tour, which comes after three years of pandemic restrictions. 
Unlike the situation in Tianjin, the scalping issue at Chou's concert in the southern Hainan province last month was not as severe. There, tickets originally priced at 2,000 yuan were resold online for 20,000 yuan. 
Tickets for the Tianjin concert went on sale on July 18 through Damai, a leading online ticketing platform in China. More than 10,000 of the tickets, which were officially priced between 500 and 2,000 yuan, sold out within 30 seconds.
With concerts making a comeback after the end of pandemic restrictions, the enthusiasm for live performances in China is growing. 
According to data from the China Association of Performing Arts, more than 21 million people attended performances in the first quarter of 2023 — more than twice the number compared to the same period last year.
"All fans hate scalpers, but there seems to be no way around it. In the end, we see fans who boycott scalpers becoming scalpers themselves," Zhang Xinyi, a 23-year-old student from Tianjin, told Sixth Tone. She has been a dedicated Jay Chou fan for 14 years. 
In an effort to tackle the rampant scalping, popstar Wayne Lin Junjie, better known as JJ Lin, has adopted a different approach to ensure a fair ticketing process for his upcoming concert in mainland China. 
His company introduced the official app JJ20, which requires buyers to answer five questions within a strict 30-second time frame to secure tickets, as a way of prioritizing genuine fans. 
However, scalpers have been attempting to exploit the system by memorizing the questions or even hiring students from top universities to ace the "test."
To enhance the protection of consumer rights, the Jiangsu Consumer Council has proposed a collaborative effort among ticketing companies, organizers, venues, and relevant departments. 
One of the suggestions put forward is the implementation of a robust real-name certificate system, which will require attendees to present their ID cards or undergo facial recognition verification upon entering the venue. 
According to a report by the Southern Metropolis Daily, in addition to the public, many tickets are also directly sold to third-party entities such as fan clubs or sponsors. Additionally, some ticketing companies may reserve tickets for scalpers in order to earn higher profits.
Editor: Apurva. 
(Header image: Eason Chan, Jay Chou and JJ Lin (from left to right) perform during their concerts. VCG)