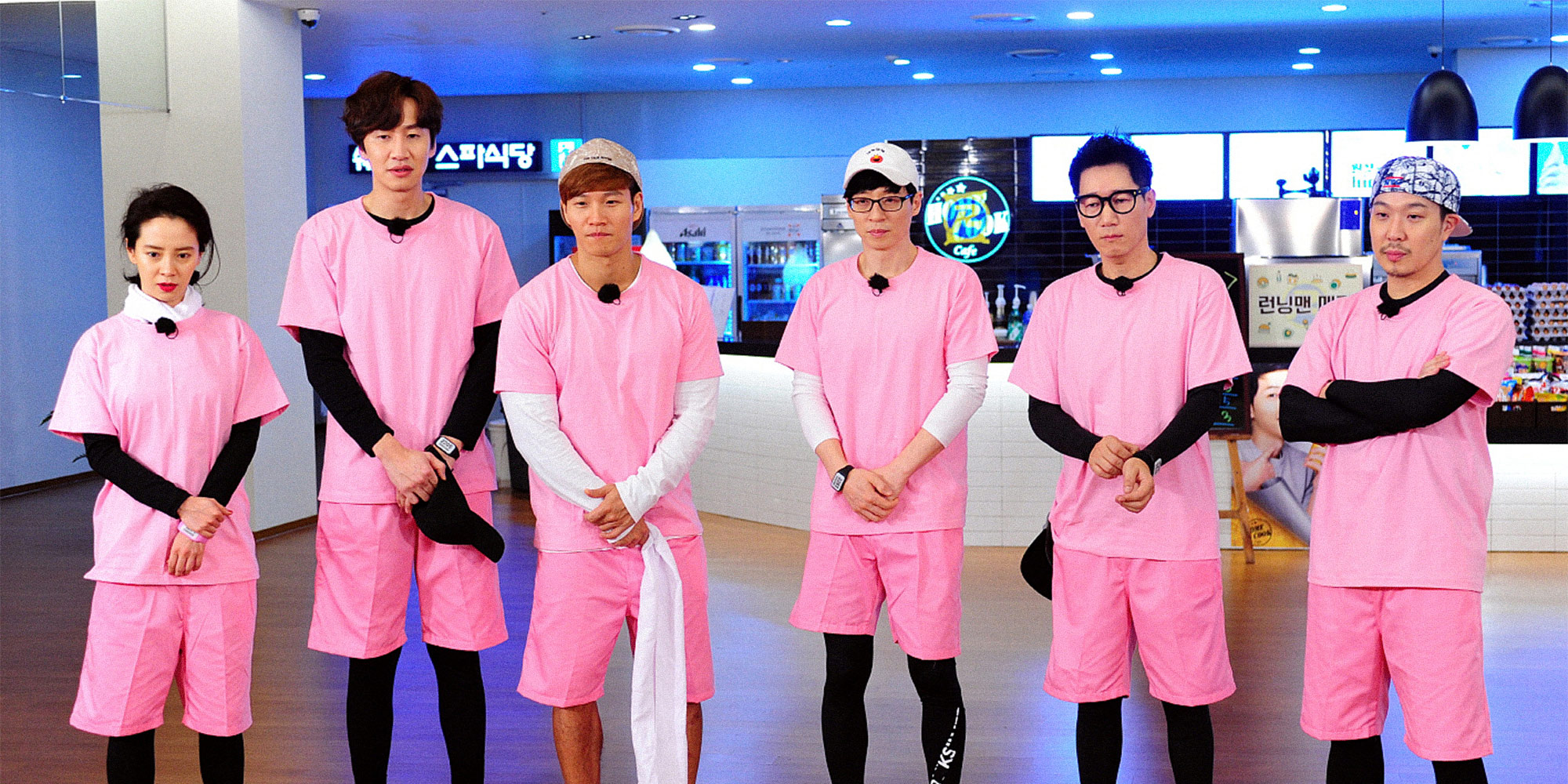 VOICES & OPINION
How Korea Quietly Reshaped Chinese Pop Culture
Even in the face of geopolitical tensions, the Korean culture wave shows no signs of receding.
As K-pop star Jay Park prepared to take the stage at a Shanghai nightclub this May, the entire room buzzed with anticipation. Videos of Park's performance began circulating on social media almost immediately, shared by one excited K-pop fan after another.
Park is popular in China, but that alone can't explain the intensity of the response to his show, which extended well beyond his own circle of fans. Rather, it was what the show seemed to portend: By becoming one of the first Korean stars to perform on the Chinese mainland since Korea agreed to deploy the United States' Terminal High Altitude Area Defense (THAAD) system on its territory in 2016, Park gave China's K-pop, K-drama, and Korean cinema fans renewed hope that they could, one day soon, see their favorite stars in person.
Korean popular culture occupies a unique space on the Chinese mainland, where its rise dovetailed with China's economic expansion and growing demand for popular entertainment. The scholar Brian Yecies once wrote that, "Korea's global experience and success with its own brand of soft power has been instrumental in developing its collaborative relationship with China." Indeed, by the early 2010s, Korean influences were everywhere in Chinese pop culture, from music to TV and film. The Chinese term for this Korean pop culture wave, hanliu, even made its way back into Korean as hallyu — now a widely used catch-all term for the country's cultural might.
In academic circles, cultural waves like hallyu are generally considered transient. But one of the most notable characteristics of Korean pop culture, and its screen culture in particular, is its resilience. Hallyu has persisted on the Chinese mainland through multiple periods of backlash and restriction, in part by evolving from a primarily Korean export commodity into an interlaced, incorporative, collaborative audiovisual relation — a cultural paradigm capable of surviving and thriving even in the face of bilateral tensions.
The rise of Korean pop culture in the early 1990s came at a serendipitous time in China's development. Television became an increasingly important medium on the Chinese mainland after 1987, while China's transition from a planned to a market economy beginning in 1992 set the stage for the import of popular programs from elsewhere in Asia. The first Korean TV series arrived in China the following year, followed in the second half of the decade by crowd-pleasers like "What is Love," "Star in My Heart," and "Model."
The shows marked the start of a roughly 20-year period of flourishing collaboration between the Korean cultural industry and its Chinese counterpart. By the 2010s, many of the biggest names in Chinese entertainment, from the hit variety show "Hurry Up, Brother" to the celebrity family show "Where Are We Going, Dad?" and the military-themed reality show "Takes a Real Man," could trace their roots to Korea.
This period of exchange came to an abrupt halt in 2016. It would be nearly five years before another Korean film was screened on the mainland, six before another Korean drama premiered on a mainland streaming platform, and even longer before singers like Park began trickling back. Yet the borrowing continued, albeit not always with the permission of the rightsholders: iQiyi's reality rap competition "The Rap of China" bears a clear resemblance to South Korea's "Show Me the Money," for example, while the countryside-set variety show "Back to Field" looks remarkably similar to South Korea's "Three Meals a Day."
In a departure from previous Chinese national frenzies over K-dramas or K-pop, the popularity of Chinese remakes of Korean television programs represents a new, quieter but no less important expression of hallyu — what I call an "amnyu," or an undercurrent of Korean cultural presence. Hallyu is so ubiquitous, and has so reshaped the contours of Chinese screen culture, that its Korean origins go unnoticed or unremarked upon, allowing them to continue to exert influence, albeit under a different name.
The classic example of this process might be "Hurry Up, Brother." An officially licensed remake of the phenomenally popular Korean series "Running Man," its arrival on Chinese screens in 2014 changed China's television industry. According to Korean analyses of the remake's success, "Hurry Up, Brother" benefitted from a lack of competition: Its emphasis on on-location, outdoors, apparently unscripted shoots was unique among Chinese television programs. Prior to the show's premiere, Chinese reality TV was dominated by more serious fare dealing with social concerns. The improvisational, light-hearted "Hurry Up, Brother" struck a chord and awakened a desire for more entertaining — and less didactic — programming.
The appeal of shows like "Hurry Up, Brother" didn't simply disappear with the arrival of THAAD on the Korean peninsula. Rather, it survived in a changed form. The 2017 press conference for the first season of "Keep Running" — "Hurry Up, Brother" shorn of its Korean baggage — was filmed in the small northwestern city of Yan'an, the cradle of China's Communist Revolution. So was the season's fifth episode, which saw its cast of celebrities go on a "red tour" of Yan'an's revolutionary sites and sing the well-known red song "Defend the Yellow River."
The result is a kind of Korean reality program with Chinese characteristics. While maintaining the aesthetic and affective qualities of the Korean original, the post-2016 version of "Hurry Up, Brother" adjusts the format to incorporate more political and social elements, positioning it to mediate between solemn patriotism and contemporary sensibilities, as well as between official narratives and aesthetic enjoyment.
This trend is evident not only in the production of Chinese remakes of Korean variety shows, but across a wide range of Chinese programming, including in unexpected genres like archaeology. As part of China's renewed emphasis on its history, for instance, the 2017 program "National Treasure" became the first show produced by state broadcaster CCTV to combine serious scholarship with a humorous tone.
A more recent example is last year's "Infinity and Beyond," a music-based reality show that paid tribute to the 25th anniversary of Hong Kong's return to China. A second season, released this year, paid tribute to the music of Taiwan. Although not a remake, the show's mainland-based production team featured a number of veterans of past Korean adaptations, including the Chinese versions of Korean programs "I Am a Singer" and "King of Mask Singer." The influence of those programs — particularly the affective aesthetics of "I Am a Singer" — loom large in "Infinity and Beyond," which uses song to evoke feelings of nostalgia and sentimentality.
The American political scientist Joseph S. Nye once defined national soft power rivalry as a competition to see "whose story wins." Hallyu has been conducive to shaping and reshaping South Korea's national image both within and outside of its borders, something China has long aspired to do. In 2014, in recognition of the nationwide frenzy over the Korean TV drama "My Love from the Star," members of the National People's Congress discussed how Korea had succeeded in developing its soft power. That same year, Chinese president Xi Jinping announced an intention to "increase China's soft power, give a good Chinese narrative, and better communicate China's messages to the world."
Sanctioned or not, Korean pop cultural references have played a key role in that effort. The transition from hallyu to amnyu is not just a story of how Korean pop culture has adapted and thrived in China during a time of bilateral tensions; rather, it represents a significant redefinition of hallyu itself, as we must recognize the broader scope of its significance in China. If South Korea is a cultural rival, it is also a reference and a benchmark that has already changed the landscape of Chinese pop culture.
Editor: Cai Yineng; portrait artist: Wang Zhenhao.
(Header image: A stage photo from the popular Korean series "Running Man," 2017. VCG)