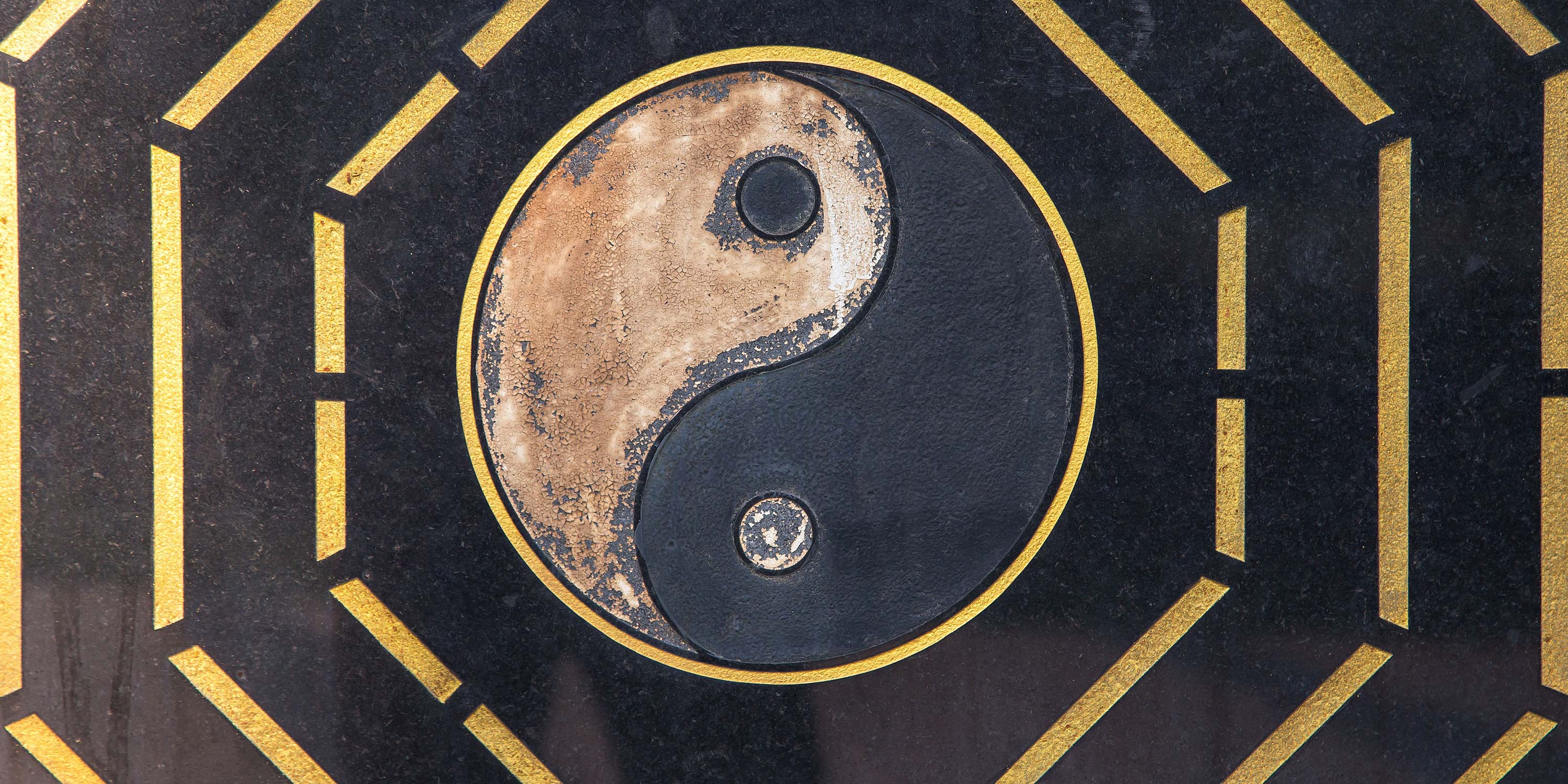 VOICES & OPINION
Checking in on Taoism Abroad
Where do Taoists around the world look for leadership?
It was an unseasonably hot spring day on Wudang Mountain, but my host, a Taoist priest surnamed Liu, seemed unbothered. "I don't like having the air on," he explained as he set to brewing a pot of trendy Wuyi rock tea. "It'll cool down soon."
It was nearly 32 degrees Celsius, but I deferred to him. It's hardly unusual for Taoist priests to express a preference for natural breeze, though I admit to being taken aback at hearing it from a European. Liu may have picked up on my confusion: When I sat down he showed me his electronic ordinance certification — a digital document issued by his master that verified he was a real Taoist priest.
In truth, he needn't have worried. Liu was far from the only non-Chinese Taoist priest to make the trip to Wudang Mountain this spring. They had come to celebrate the birthday of Xuantian Shangdi, a major Taoist deity who attained enlightenment on the mountain. For my part, I was there to attend a cultural seminar, but after three years of being cut off from the world, I was also curious how Taoism was developing abroad and what non-Chinese Taoists saw as the most pressing issues facing the community outside China.
Liu was a good place to start. The 36-year-old was born Patrick in Hanover, Germany. (Since becoming a monk, he has stopped using the surname given to him at birth.) Growing up, he learned about Chinese martial arts through books and YouTube before getting into Taoism, which he credits with healing his body and mind.
In 2007, a then-20-year-old Liu decamped for China. Between working part time and studying kung fu, he traveled to various Taoist temples in search of transcendence. According to him, he eventually achieved a particular level of spiritual attainment called yuanshen chuqiao, in which the soul is able to leave the body, see ghosts, and gain a divine protector. He also undertook formal studies under Venerable Grandmaster Ren Zongquan and Master Ke Wuming.
In 2016, Liu returned to Germany and founded the Yu Zhen Guan Taoist temple in the town of Alfeld. During construction, a tree that had been swept away by heavy waters crushed the roof of their temple, miraculously coming to a rest atop a statue of the deity Zhenwu. The next day, Liu and his students saw turtles and snakes that had never been sighted in the area, which he took as a sign of the manifestation of the deity.
Most of Liu's students are Germans; 80% of them are women, a not uncommon ratio outside China. But he says spreading Taoism outside China remains a challenge. He sees a pan-European association as one way to unite Taoists across the West, and had come to Wudang in part to meet other Europeans practicing the faith.
That includes Sarah Blanc, vice president of the Swiss Daoist Association. She had come to Wudang, not just for the holy day, but also to collect musical instruments and other materials for the dedication of the Ming Shan Center in Switzerland.
Finished in 2019, the Center is nestled in the Swiss Alps and features a temple and a medical center. In addition to religious ceremonies, it offers courses on traditional Taoist practices, including internal alchemy, qigong, and divination.
According to Blanc, the location of the Ming Shan Center was chosen in collaboration with the local government, which hoped to use it to bring in Chinese tourists and members of the local Chinese community. That has yet to pan out: The Center boasts an impressive 2,000 members, but none of them are Chinese.
Blanc told me that she was familiar with the European Taoist Association, and that she believes exchanges between Western Taoist associations are important. But the Swiss Daoist Association's strongest relationship is with the Chinese Taoist Association, which she says has the clearest view of Taoism's spread abroad — and the most resources to support religious communities.
Not every foreign Taoist priest I spoke to saw the need for greater unity. Karine Martin Jingxiu, the chair of the Association Française Daoiste, acknowledged the lack of interaction between Taoist associations in Europe, but did not see the need for a local centralized association to manage Taoist affairs on the continent. Instead, she prefers to practice in China.
Jingxiu said she was first introduced to Taoism through the British Daoist Association, which was founded in 1996. After being ordained as a monk in 2002 at the Qinghua Temple in Xi'an, she underwent two further ordinations, in 2008 and 2016, respectively.
However, her time in China was hampered by difficulties procuring a visa. In 2009, she temporarily resolved the problem by enrolling in a Ph.D. in cultural and religious studies at the Chinese University of Hong Kong. But after she received her doctorate, she found herself right back where she started. Given the difficulty of remaining in China long term, Jingxiu retreated to Montluçon in central France, where her family had land, and built a Taoist center called Wuming Temple ("Temple of the Nameless") dedicated to the Three Pure Ones, the highest triad of deities in Taoism, and the goddess Doumu.
Her temple can accommodate 150-200 people and holds events once a month, usually for between two and four days. In addition, Jingxiu teaches the Tao Te Ching and Taoist health and cultivation practices for a fee. She has also taken six disciples, including a mix of French and Chinese converts.
The only native Chinese religion, Taoism spread to neighboring Vietnam as early as the Eastern Han dynasty (25-220 CE), followed by the Korean peninsula and Japan during the Tang dynasty (618-907), and then other parts of Southeast Asia beginning in the 18th century. Following World War II, Westerners in search of spiritual solace embraced Taoism as a symbol of Eastern mysticism, becoming disciples of Chinese masters who had moved to the West. More recently, communities have formed around Chinese Taoist masters who traveled westward to preach, as well as their onetime disciples who are now setting up local Taoist associations to facilitate the religion's spread.
Based on my conversations at Wudang Mountain, there is a real desire among some non-Chinese Taoists for a more active religious organization — something Taoism has never had — but most of the people I spoke to placed their hopes on the Chinese Taoist Association, rather than the local associations. So far, however, the CTA has had only limited success in building a truly global community. Although it organized a few courses and conferences in the 2010s, it had only just begun laying the groundwork for a "World Daoist General Federation" when the pandemic upended its plans. Whether it can resurrect that organization and strengthen the bonds between Taoists around the world remains to be seen.
Correction: An earlier version of this article misstated Liu's opinion on a European Taoist association. He sees a pan-European association as a means of uniting Taoists, but not necessarily the European Taoist Association.
Translator: Katherine Tse; editor: Wu Haiyun.
(Header image: VCG)