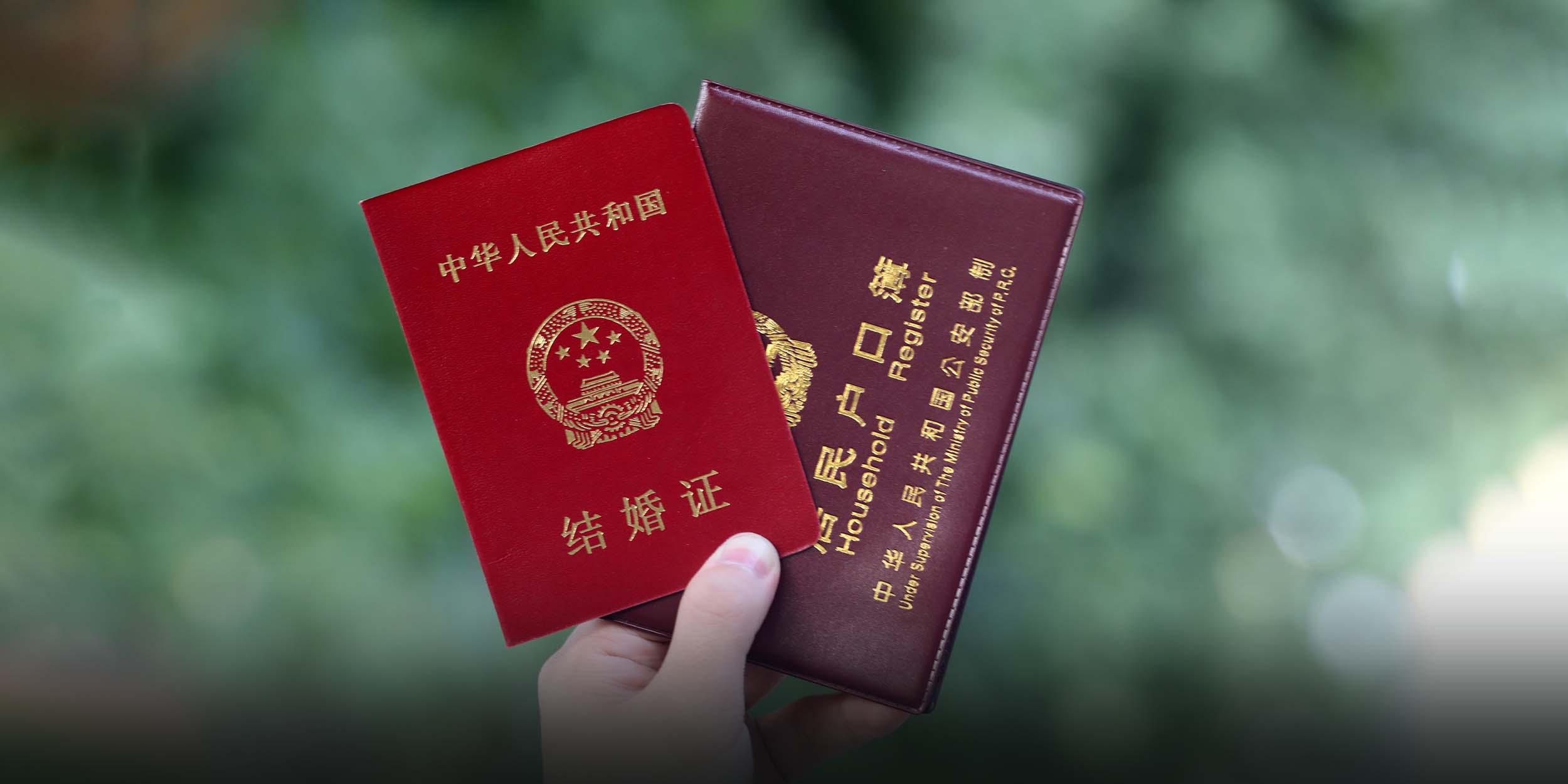 NEWS
Plea for Marriage Rules Reform Sparks Debate on Parental Consent
Amid a declining marriage rate, netizens argue that China's regulations infringe upon individuals' freedom to choose their partners.
A suggestion put forward by a netizen on the official website of China's Ministry of Civil Affairs advocating for simplified marriage registration documents has ignited widespread debate online on the need for mandatory parental permission before marriage.
Since 2003, regulations in China dictate that citizens must provide both a government-issued photo ID and a household register, also known as the hukou, when registering a marriage. However, in the comment on the website on June 27, the netizen argued that this requirement is unreasonable, asserting that the photo ID carries the same legal weight as the household register. 
The Ministry of Civil Affairs has acknowledged the suggestion and expressed their intention to examine it further. 
"Many young people want to get married of their own free will, but often they are unable to provide the household register due to interference from their parents, which results in being unable to get married," the netizen wrote. "This not only goes against the principle of 'marriage freedom' enshrined in the constitution; it also ruins many relationships, leading to numerous tragedies."
Within days, a related Weibo hashtag on marriage freedom amassed over 340 million views. And the debate comes at a time when China is grappling with a decline in birth and marriage rates. In 2021, the marriage rate plunged to the lowest ever since 1985, with only 11.58 million people tying the knot for the first time that year. 
While some argued that the current regulations violate individuals' rights to freely choose their partners, others highlighted the importance of considering parental opinions and emphasized the role of both families in the marriage process.
Under China's hukou system, a household register is typically held by each family, and it contains essential demographic details of its members, such as their place of birth, legal address, religion, and marital status.
The register is usually held by the household owner and is an important document that can be used to purchase property, obtain social security benefits, register to get married, and for other civil issues. 
As per the existing regulations, couples intending to marry are required to notify their household owners, typically their parents, in order to obtain the necessary document. While this step may be straightforward for many individuals, it can pose challenges when either set of parents disagrees with the marriage.
Over the past year, several people have expressed similar concerns on the ministry's website about the difficulties they have faced in obtaining the household register for marriage registration.
In a specific instance shared on March 22, a netizen expressed her predicament where her mother imposed a condition for her marriage: The groom was required to present a betrothal gift of 400,000 yuan ($56,000). However, as her partner couldn't afford it, her mother refused to provide the household register required for marriage registration.
Responding to her query, the Ministry's Social Affairs Department suggested she approach the local police department or other relevant departments to apply for a hukou certificate. 
In one extreme case, a woman in Foshan, in the southern Guangdong province, sued her parents for violating her freedom to get married by withholding the household register. After a proceeding that lasted several months, a local court ultimately ruled in her favor. 
"Requiring the household register for marriage registration can reduce situations of bigamy and marriage scams effectively," Yang Baoquan, a senior partner at Zhong Yin Law Firm in Beijing, told China News Service. 
However, in response to the concerns raised by netizens, Yang recommended more cooperation between government departments, which would allow the Ministry of Civil Affairs to solely utilize photo IDs to access individuals' hukou information.
Editor: Apurva. 
(Header image: VCG)