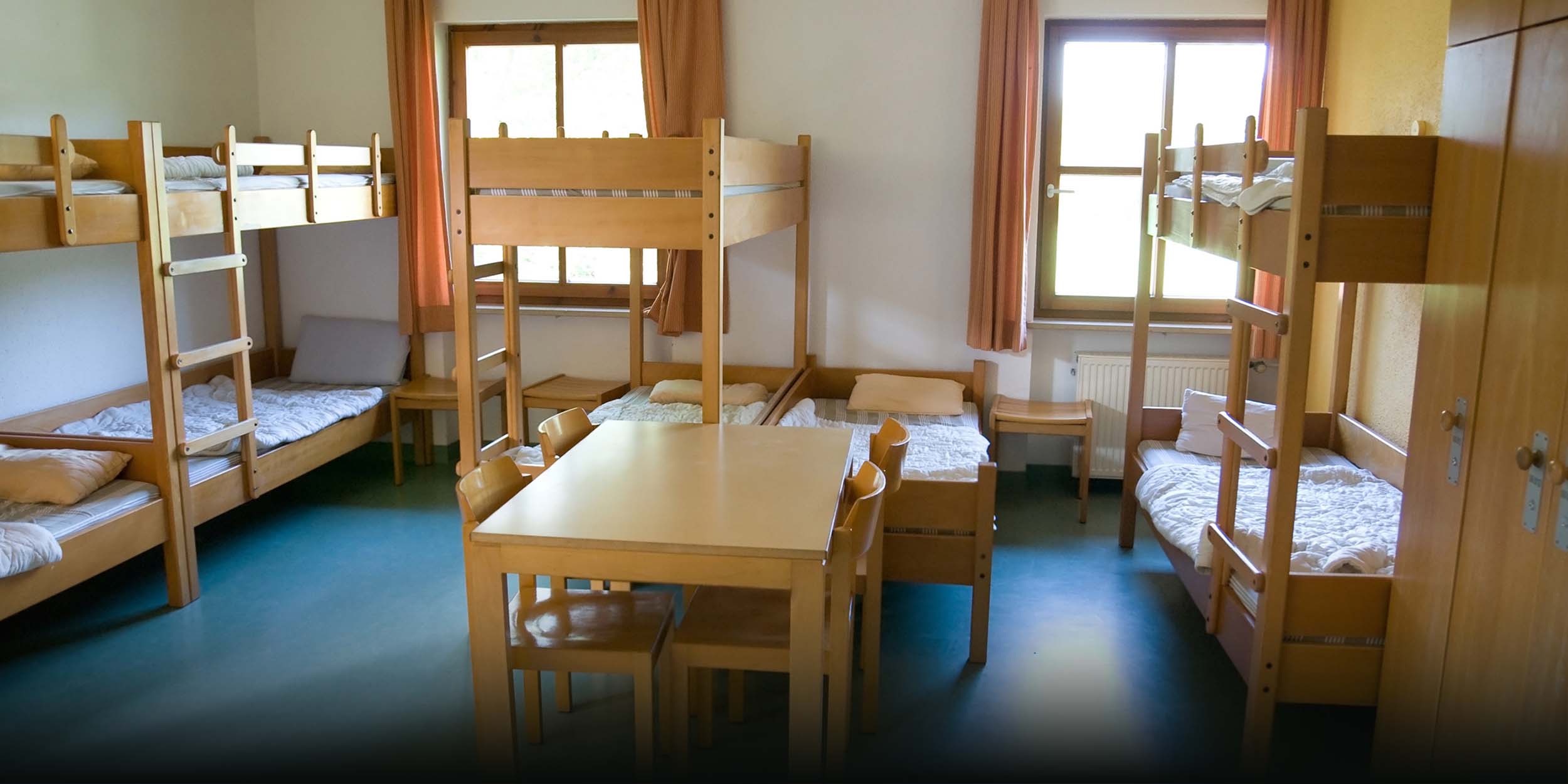 NEWS
Hostels in China Set Upper Age Limit for Guests, Spark Debate
With hostels in several cities refusing guests above the age of 35, many on social media said the move amounted to discrimination against this demographic.
A consumer complaint over hostels rejecting customers above the age of 35 has sparked widespread debate on social media, with many deeming it a form of discrimination towards this demographic in China. 
The discussions come amid long-standing complaints over increasing life pressures that the country's middle-aged face, a predicament widely known as the "35-year-old crisis" in China. 
Already shouldering familial burdens, many in this age group face bleak job prospects — they have to compete against a younger generation in the job market, and more public and private companies are even setting 35 as the maximum age for new hires.
In a viral post on the lifestyle platform Xiaohongshu, a user complained that many hostels in Beijing refused accommodation to guests over the age of 35 and said he struggled to find a hostel without such restrictions. The user also stated in his post that he was informed of the age limit over the phone, with the hostel owner defending the decision, citing safety concerns.
"I am getting close (to 35 years old) but I can still do 50 pushups, run five kilometers, and jump over a two-meter wall. What's the danger?" the user asked in the post.
Searches across major online travel platforms showed many hostels in Beijing indeed have an age requirement of between 18 and 40, with some raising the maximum age to between 45 and 50 or lowering it to 35. 
Beyond China's capital city, similar restrictions have also been noticed in other major cities, including Shanghai, Hangzhou, Suzhou, and Guangzhou. 
When Sixth Tone posed as a middle-aged guest, a receptionist at a Beijing hostel stated over the phone that they had set 35 as the age limit for accommodation. According to the hostel, this limit was set to avoid possible conflicts between the young and old, since their schedules and living habits vastly differ. 
A member of staff at another Beijing hostel, which limited accommodation to guests under 30, claimed the rule was implemented as a safety measure for the elderly. 
"We only offer bunk beds and don't host elderly guests in general since we are a youth hostel," the staff member said, adding that the policy was brought in after a 50-year-old guest fell off a bunk bed and required hospital treatment. 
The age limit has garnered widespread attention online, and a related hashtag has been viewed 130 million times on microblogging platform Weibo. 
Users mocked the practice, saying it bordered on discrimination. "After being excluded from applying for jobs at public and private companies, now people above 35 have been abandoned by hostels too," commented one user on Weibo.
Some, however, said the restrictions were normal since such services mainly catered to the young demographic. "Such opportunities should be left for youngsters to experience life," wrote another user.
Fu Jian, a lawyer at the Henan-based Zejin Law Firm, told domestic media that such age restrictions do not violate laws or regulations since they aren't an excessive limit and fall within a merchant's operating autonomy. "But operators should inform customers of such conditions in advance to prevent unnecessary disputes," said Fu. 
Based on a 2022 survey conducted by the All-China Federation of Trade Unions, 54% of people aged between 35 and 39 said they were worried about losing their job, the highest across all age groups, while 71% were concerned over outdated job skills. 
For years, senior officials have called for strengthening regulatory efforts to stop discrimination against middle-age workers and loosening age requirements for civil service jobs. 
Editor: Apurva.
(Header image: VCG)