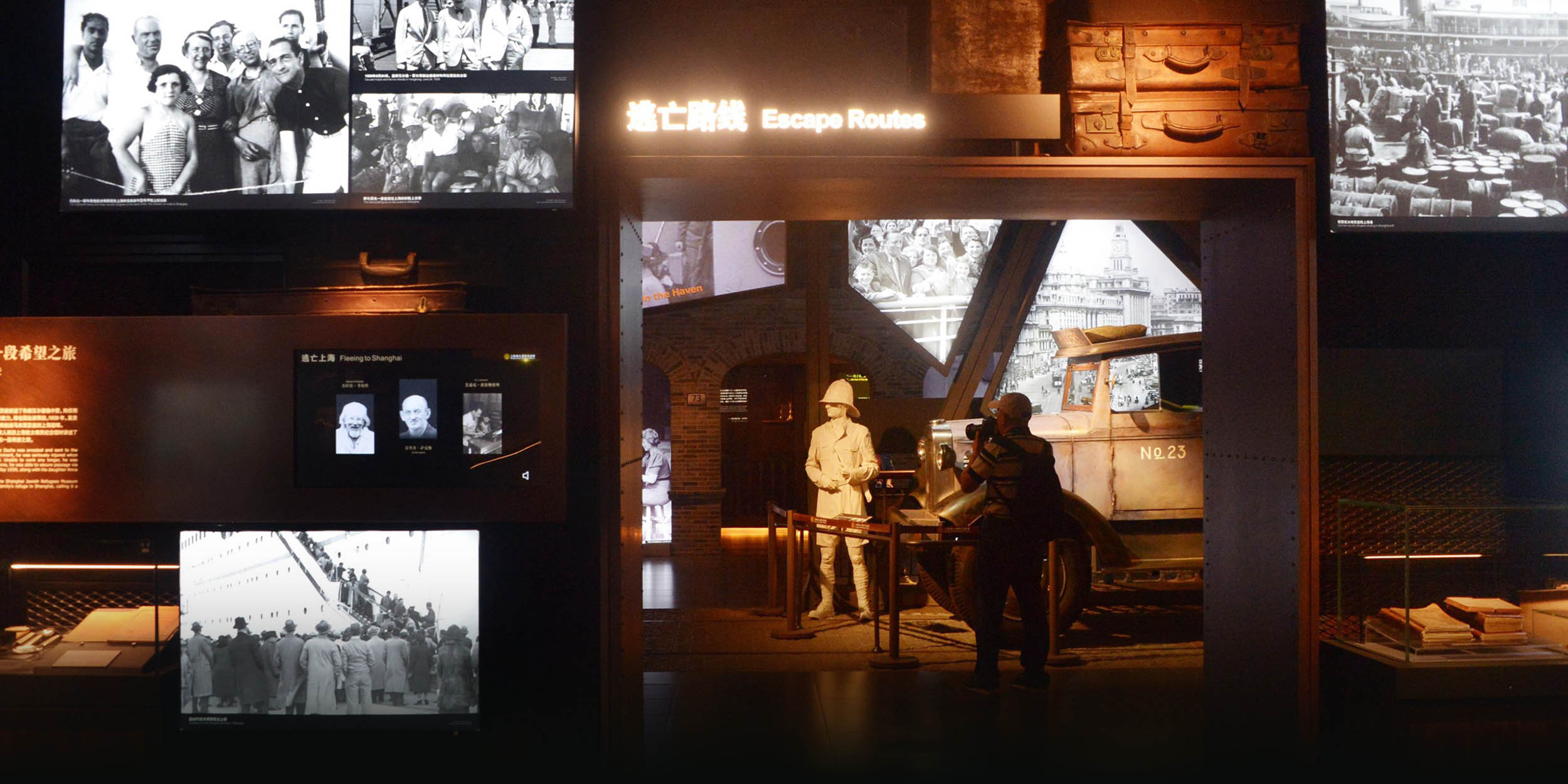 NEWS
New Musical Honors Shanghai's Legacy of Welcoming Jewish Refugees
Composed and conducted by award-winning musicians, the oratorio will premiere in Shanghai on Nov. 17 and then embark on a global tour.
A compelling new performance is set to debut in November at Shanghai's Jewish Refugees Museum, shedding light on how the city welcomed Jewish refugees in World War II. 
Conducted by award-winning musicians, the oratorio narrates the story of two Jewish brothers who arrived in Shanghai as refugees in 1938 and their struggle to adapt to a foreign land. 
According to the production team, which includes renowned conductor Yu Long, film and TV composer Aaron Zigman, and award-winning lyricist Mark Campbell, the two-act oratorio will challenge the audience's perceptions of accepting different cultures. 
To prepare, the production said they delved into scores of historical documents that shed light on how Shanghai opened its arms to Jewish refugees during the Holocaust. 
"The history of Shanghainese and Jews living together has reshaped the cityscape," said Yu, who is also artistic director and chief conductor of the China Philharmonic and the Shanghai Symphony Orchestra. 
"This performance is essential, especially after the pandemic, when we need to recall the value of tolerance and care for each other."
The combination of Jewish and Shanghainese culture helped foster the city's music industry, which eventually led to the founding of the Municipal Orchestra and Band, later the Shanghai Symphony Orchestra, and the state-run Music College Site, now the Shanghai Conservatory of Music.
Yu recalled that he proposed the oratorio to Zigman in New York in a 30-page draft in 2020. He added that Zigman called him back multiple times in the middle of the night to discuss more details about the oratorio. 
Over the next three years, the duo discussed whether it should be an opera or a pure oratorio, which language it should be written in, and how the story should expand. 
"This should be music of humans, and for humans," said Campbell, the Pulitzer-award-winning lyricist, who wrote lyrics for 12 songs in the performance. 
The oratorio will premiere in Shanghai on Nov. 17 and will then tour New York starting next year, before moving on to Beijing, Berlin, London, and Hong Kong. 
"It's also the orchestra's responsibility to bring the new work to the world after the pandemic," said Zigman. "This is going to be a love letter to Shanghai."
Editor: Apurva. 
(Header image: A visitor takes photos at the Shanghai Jewish Refugees Museum, May 18, 2023. VCG)