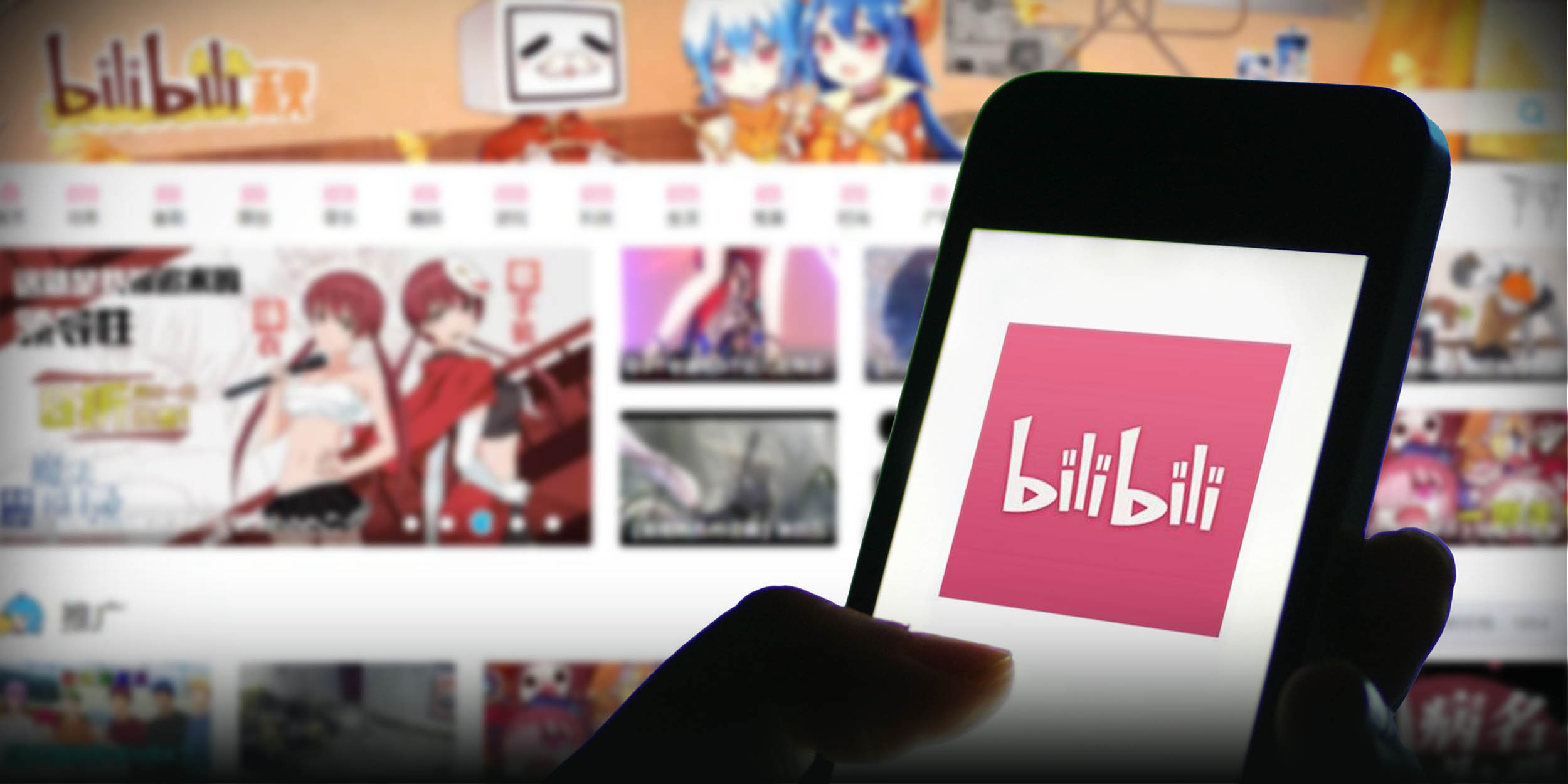 NEWS
To Boost Revenue, Bilibili Shifts Focus From Views to Watch Time
The platform's new viewership display is aimed at boosting commercialization and enhancing revenue for long-video content creators.
In a bid to address its profitability crisis and boost the earnings of content creators, Bilibili, one of China's largest video-sharing sites, has announced that it will implement changes to how its viewer metrics are displayed in the coming weeks. 
Instead of showing the actual number of views, the platform will now indicate the accumulated length of time users have spent watching each video. This adjustment marks Bilibili as the first major platform in China's lucrative video streaming market, projected to reach around $19 billion in revenue in 2023, to implement changes to the metrics that gauge user engagement and content consumption.
While speculation about this change has been circulating for months, Bilibili's CEO Chen Rui confirmed the decision during the platform's 14-year anniversary celebration on June 26. He believes that displaying the accumulated watch time will provide users with a more meaningful reference to gauge the quality and value of video content. 
He also highlighted the negative effect that the existing metrics had on the enthusiasm of long-video creators to deliver high-quality content as they need to invest more time and effort to attain the same number of views as their short-video counterparts. 
This adjustment is part of Bilibili's broader efforts to accelerate the commercialization process and overcome its longstanding profitability crunch. "Average watch time is a more useful reference for users to gauge if the content is good enough and worth clicking on and watching," said Chen. 
Online, the decision has triggered widespread debate over the past week and garnered support from most users, who deemed the adjustment a good step forward to support the monetization of work by long-form content creators and safeguard a healthy content ecosystem. 
A related hashtag has more than 50 million views on the platform, and a poll surveying nearly 110,000 users showed 74% were in favor of changing the viewership display. 
"Middle- and long-form video creators finally have the much-needed remedy," commented one creator with more than 3.6 million followers. "Now I can put more thought into creating more interesting videos," said another.
Wang, a 23-year-old Bilibili content creator with more than 100,000 followers, who asked to be identified only by his surname, told Sixth Tone that the adjustment could help arrest the proliferation of low-quality short videos gaining traction with clickbait titles. 
While acknowledging the potential for longer videos, he underscored that quality would still be key to performance. 
But not everyone is on board with the change. Some users have raised concerns about the potential increase in low-quality long-form content on the platform, while others are worried about the impact it will have on short-video creators, who work hard to generate high-quality content despite being in a minority. 
Often hailed as China's answer to YouTube, Bilibili established itself as a prominent player in the competitive video-streaming industry for its diversified and vibrant longer video content. 
However, in recent years, the platform saw a surge in popularity with the rapid rise of short videos. In response to this trend, Bilibili integrated a short-video streaming service in 2021 to embrace the boom and leverage it as an additional avenue to enhance advertising revenue.
But the emergence of short videos has drawn increasing criticism from long-time users who feel it has become more challenging for them to sustain their content production. 
They have voiced concerns about the diminishing support they have received following the platform's revisions to its monetization policies. The discontent reached its peak in April when several highly popular vloggers on the site announced they would be leaving Bilibili, citing financial difficulties as the primary reason.
"For full-time content creators, Bilibili's current mechanism can easily lead to a certain level of frustration or disillusionment," Wang told Sixth Tone, adding that the platform is yet to establish an effective strategy for both itself and creators. 
According to Wang, he earned less from a video he created in June than one he made last October even though the viewership was twice as high.
But will adjusting the viewership display prove to be a game changer? 
Wang acknowledged the change as a positive step toward attracting more advertisers and recognizing the value of high-quality long-form videos, but he said he was uncertain about whether the company has made additional adjustments to the recommendation algorithm, which plays a more direct role in determining the exposure of videos. 
"It remains to be seen if this move will affect business collaborations between content creators and advertisers," he said.
Additional reporting: Zhu Yinran; editor: Apurva.  
(Header image: IC)