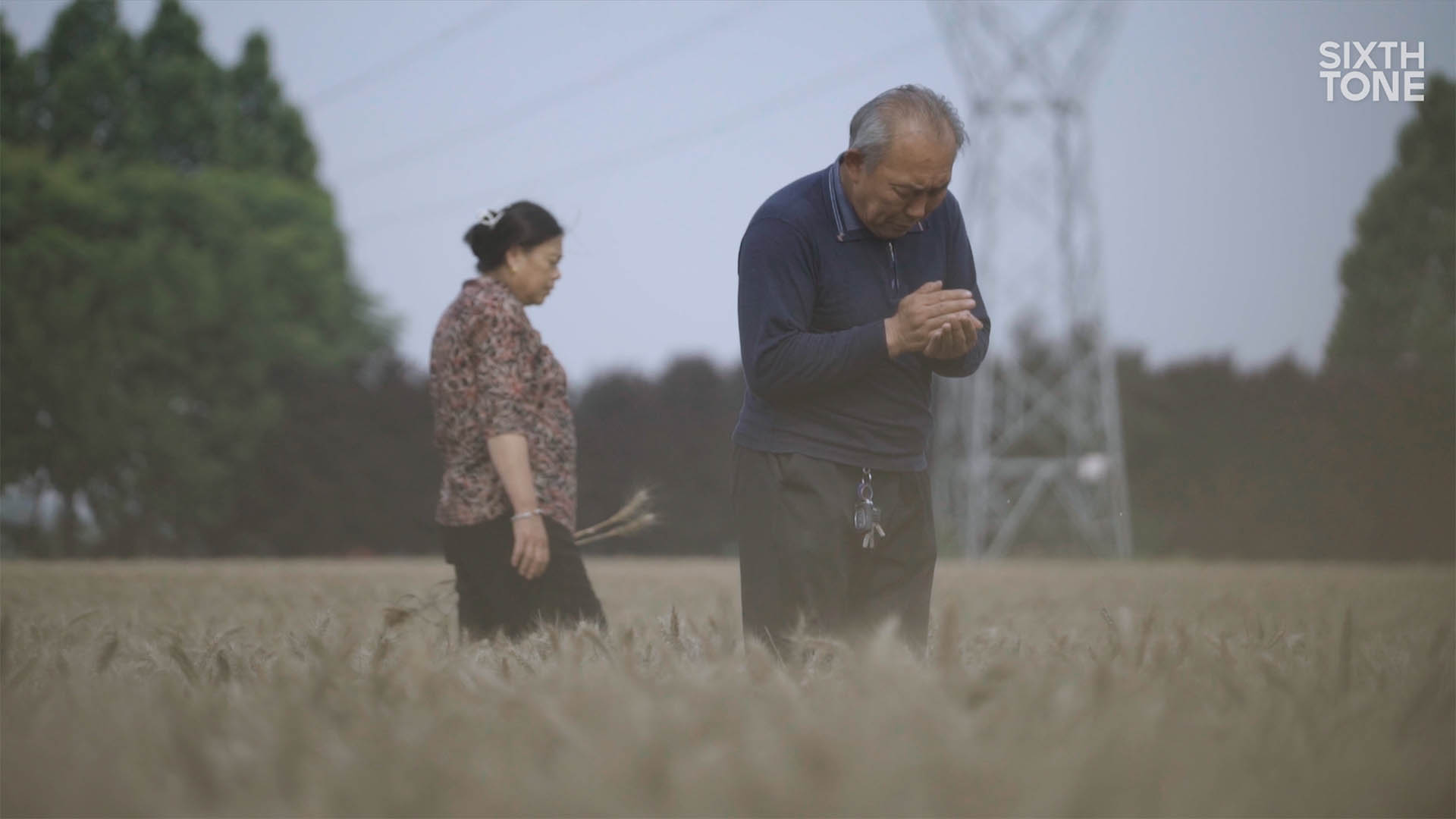 MULTIMEDIA
Between the Rains: Inside Henan's Wheat Crisis
In late May, China's central Henan province was hit by what local media described as "the worst pre-harvest rain in more than a decade." The sudden downpours plunged the region into chaos.
Henan, known as "the granary of China," produces over one-quarter of the country's wheat. But the grain is highly vulnerable to pre-harvest rain, which can cause it to sprout prematurely, lowering its quality or even rendering it unusable.
Over the following days, Sixth Tone traveled across Henan as local people launched a desperate effort to rescue their crops. Farmers fought to access machinery, harvested through the night, and struggled to convince companies to buy their damaged grain.
China is not expected to suffer food security issues as a result of the disaster, with commodity data provider Mysteel estimating that the country's wheat production would decline 5% year-over-year in 2023. The government has not yet released its own estimates on the extent of the damage.

But many farmers in Henan find themselves facing severe financial losses for the second time in three years — a reflection of how climate change is making life increasingly unpredictable and precarious for communities in this region.
Reporters: Xue Haolin and Wu Huiyuan; video editors: Lü Xiao and Xue Haolin; senior producer: Fu Beimeng; story editors: Dominic Morgan and Fu Beimeng; motion graphics: Fu Xiaofan; copy editor: Matthew Hall; executive producer: Qi Ya; additional reporting: Yang Caini and Xiao Yang; engagement: Xie Anran.