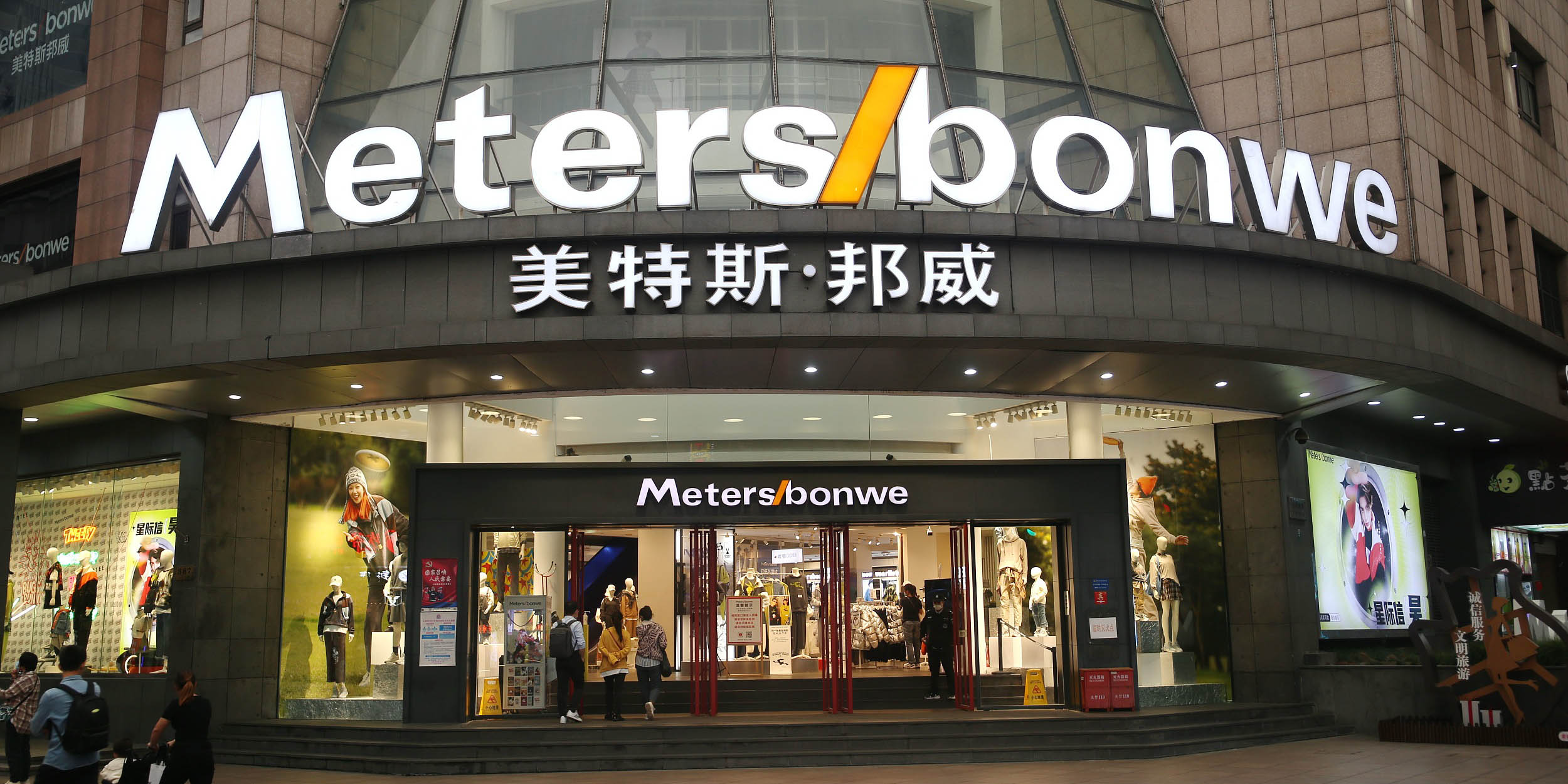 NEWS
Established Chinese Apparel Brands Struggle to Stay Afloat, Including China's Zara
Established apparel brands have struggled to find a foothold in a fast-changing industry dominated by e-commerce.
Some traditional Chinese apparel brands are struggling to survive amid lackluster sales. The situation highlights the challenges faced by established apparel brands amid shifting consumer preferences as well as competition from foreign brands.
One such brand, La Chapelle, a domestic women's fast-fashion company nicknamed "China's Zara," recently began liquidation proceedings after years of financial losses. On June 20, the Shanghai Bankruptcy Court said it had accepted the liquidation application and revealed that the company is unable to repay its debts of over 343 million yuan ($47.4 million) owed to up to 133 creditors.
The company faced liquidation petitions from three of its creditors back in 2021. Last year, the company was delisted from the Shanghai Stock Exchange.
Meanwhile, Metersbonwe, another homegrown apparel brand, is trying to stay afloat amid a financial crisis by selling off some of its stores. Local media reports that the company has sold three of its locations in the past eight months for a total price of 620 million yuan. These include a store in the northeastern city of Shenyang, Liaoning province, to another domestic apparel company for 300 million yuan, announced the same day as La Chapelle's bankruptcy.
Both brands are well-established in China's apparel industry. Founded in 1998, La Chapelle first listed in Hong Kong in 2014 then had its secondary listing in Shanghai in 2017, when it had a 5% share of China's fashion market and was the country's largest domestic apparel company.
At its peak, La Chapelle had more than 9,000 directly operated stores nationwide, but this quickly plummeted down to just 349 stores in September 2021.
Metersbonwe, meanwhile, made its debut on the Shenzhen Stock Exchange in 2008 and was previously nicknamed the "king of the pedestrian mall." At the end of 2012, it had more than 5,000 stores nationwide, but this has since dwindled down to fewer than 1,000 stores. From 2019 to 2022, the company suffered net losses of almost 2.9 million yuan, and it shuttered 689 stores last year, including its flagship store in Shanghai.
In a work report, Metersbonwe said that the growth of e-commerce and fast-changing fashion preferences among its target consumer group have directly impacted sales.
Wu Daiqi, general manager at Shenzhen-based brand consulting firm Keythink, told Sixth Tone that the lack of strong brand differentiation and original designs means such fast-fashion brands fall by the wayside when new competitors emerge. She also highlighted the impact of the pandemic on boosting the e-commerce industry at the expense of traditional brick-and-mortar brands.
Major foreign brands have also strengthened their market presence in China in the past decade, including Japanese apparel giant Uniqlo, which has gone from 54 stores in 2010 to almost 900 nationwide in 2022.
News of Metersbonwe's financial troubles has sparked a strong reaction on social media, with some users expressing their sadness and others saying that the brand has failed to keep up with fashion trends.
"It's the tears of the times," one user wrote on microblogging platform Weibo, using a phrase applied to other things that have fallen out of fashion.
Editor: Vincent Chow.
(Header image: An exterior view of a Metersbonwe store in Shanghai, Oct. 12, 2021. VCG)