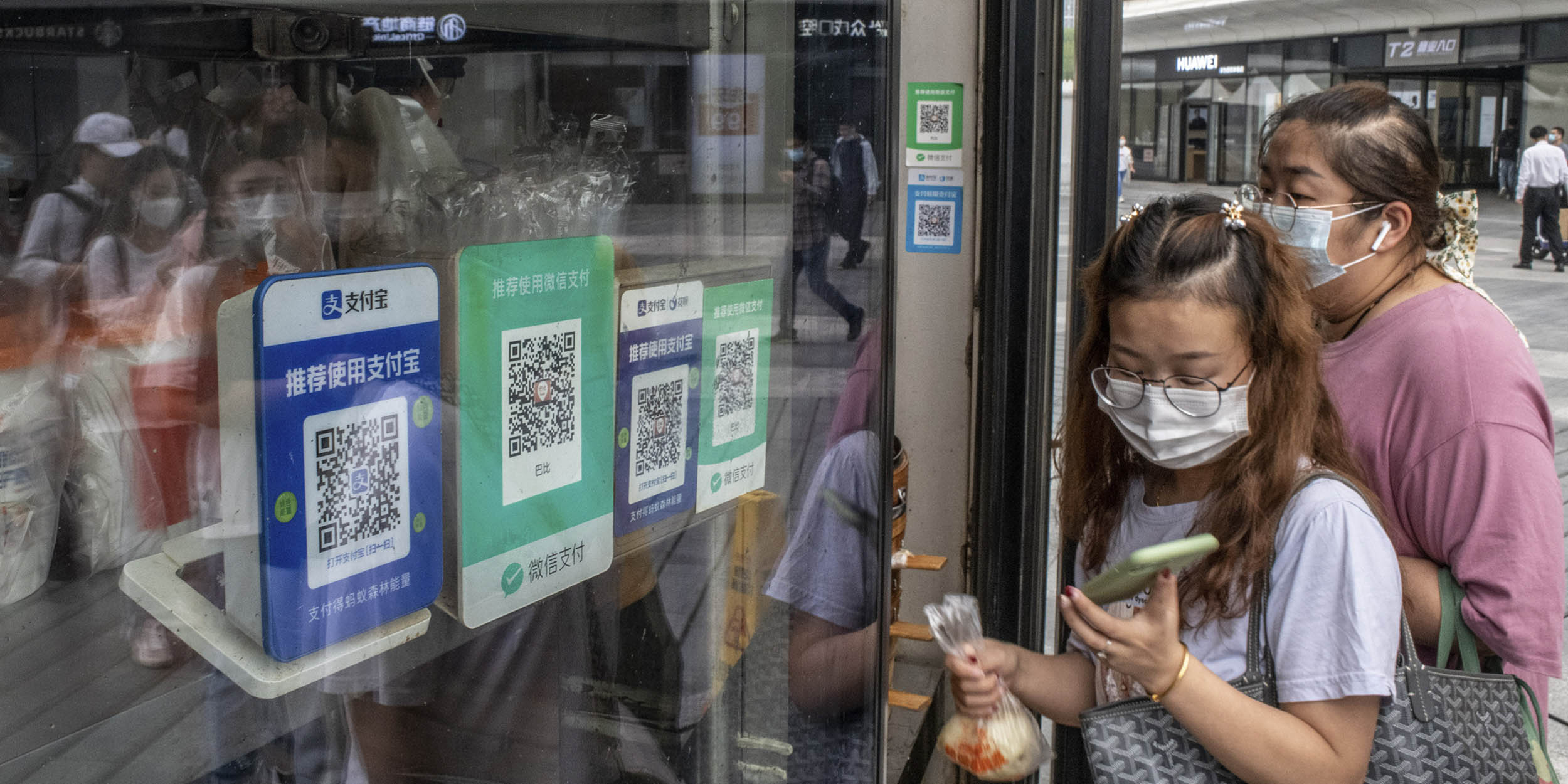 NEWS
As Travel Resumes, WeChat, Alipay to Support Foreign Bank Cards
To register on such apps and use mobile payments in China, foreign travelers previously had to set up a Chinese bank account or have a local phone number.
In an effort to enhance the experience for international travelers, WeChat Pay and Alipay — China's leading mobile payment apps — have begun introducing new features that allow users to link the platforms with their international credit cards.
With international inbound travel gradually resuming, this move will eliminate the need for foreign users to navigate through the previously cumbersome registration process, which involved setting up a Chinese bank account or registering a local phone number.
Tencent, the parent company of WeChat, plans to enable foreign users to link their credit or debit cards issued by major international operators, including Visa, starting from mid-to-late July. 
Speaking at a World Economic Forum event on June 28 in Tianjin, Royal Chen, vice president of Tencent Financial Technology, said: "Once overseas credit or debit cards are connected to WeChat, visitors will have access to a new universe of merchants and services, including shopping, dining, hotel accommodation, transportation, and more, spanning both online and offline experiences and covering all aspects of life in China." 
Tencent's decision comes hot on the heels of a similar announcement by Ant Group, the financial affiliate of e-commerce giant Alibaba. Earlier this month, Ant Group said it would support overseas bank cards issued by all major international card networks, including Visa, Mastercard, Diners Club International, and Discover. 
Since 2010, mobile payments have become incredibly popular and widespread throughout China, offering a convenient payment method for Chinese residents. However, international tourists often face challenges when attempting to make payments in China, as mobile payments have largely replaced credit cards and even cash in both online and offline settings.
More access to WeChat Pay and Alipay will also allow small vendors in China operating on these two platforms to tap new consumer groups.
This isn't the first time the two mobile giants, which together account for more than 90% of the market share in China, have looked to tap into international users. 
In 2019, Tencent joined hands with five card operators including Visa and Mastercard to allow travelers to link international bank cards. The pilot program, only tested on online platforms such as the ride hailing app Didi and ticketing platform 12306.com, was cut short as inbound travel was suspended due to COVID-19 prevention measures. 
With inbound travel gradually picking up momentum, both super apps have renewed their initiatives. The resurgence can be attributed to China's decision to reopen its borders in January and resume the issuance of all types of visas to foreigners in March. 
Additionally, the return of international gatherings, including government meetings, entertainment shows, and sporting events, has played a significant role in attracting foreign visitors once again. 
While the annual estimates for inbound and outbound travel in China have yet to reach pre-pandemic levels, there are signs of a market revival for inbound travel in the country. 
Chinese online travel booking platform Trip.com has reported encouraging trends during the period from late April to mid-June. Inbound flight bookings on the platform have increased by 1.5 times compared to the same period in 2019, indicating a growing interest in visiting China. 
Furthermore, hotel bookings have also shown a slight growth when compared to the corresponding period in 2019, as confirmed by the CEO of Trip.com, Sun Jie, in statements to local media. 
Editor: Apurva.
(Header image: Mobile payment QR codes for Alipay by Ant Group and WeChat Pay by Tencent displayed at a snack shop in Beijing, Sept. 14, 2021. Gilles Sabrie/Bloomberg via Getty Images/VCG)