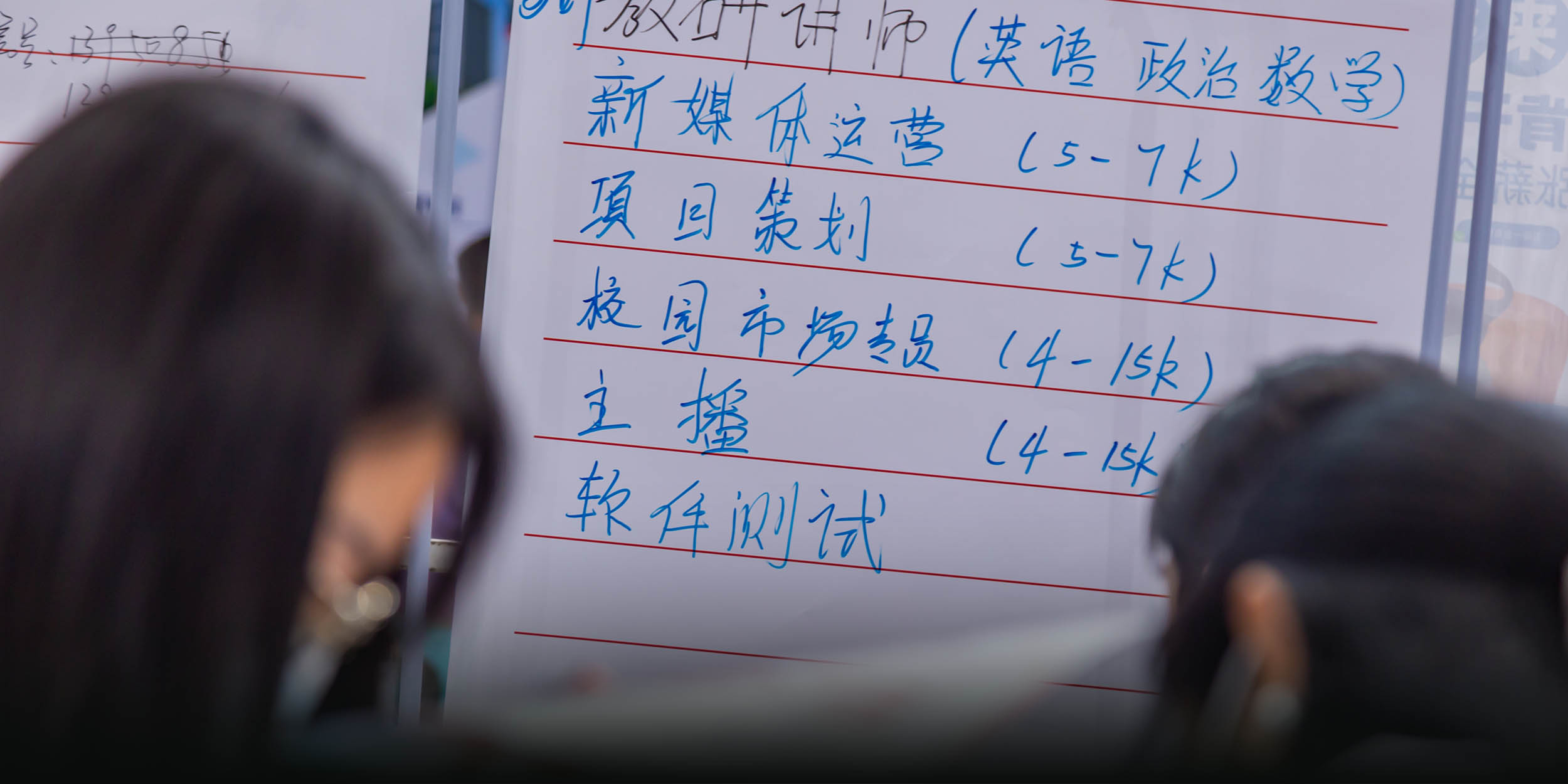 NEWS
As IT Booms in China, Humanities and Arts Majors Struggle
A new report shows that fresh graduates in China earned an average of 5,990 yuan per month in 2022, while IT graduates averaged 7,113 yuan.
Despite concerns over career prospects and increasing competition among graduates, the IT sector in China is consistently offering higher-than-average salaries for graduates starting their careers, according to recent employment data. 
Over the last decade, majors such as software engineering, network engineering, and information security have consistently ranked among the top 10 in terms of monthly incomes for fresh graduates, domestic media outlet Southern Weekly reported Saturday, citing MyCOS Research, a leading research group funded by CITIC Industrial. 
According to MyCOS data, the average monthly salary among all graduates from the class of 2022 stood at 5,990 yuan ($830). But in the field of IT, the industry average for fresh graduates was 7,113 yuan.
However, there have been notable shifts in other disciplines. Architecture, for instance, held top spot in 2013 and remained in the top five the following year but has been absent from the list since 2015. 
Similarly, majors such as auditing, economics, finance, and e-commerce briefly appeared on the list in 2013 but have since dropped off, according to the report. French, which made the list five times in the past decade, has not been listed since 2020. 
MyCOS also flagged painting, music, law, and applied psychology as "professions in concern," due to limited job opportunities and low wages for graduates.
While the IT sector has thrived, these disciplines have faced challenges in terms of salary competitiveness and employment opportunities. 
The MyCOS Research findings echo an official report by the National Bureau of Statistics, which showed that the IT industry has the highest average salary across all industries — more than 120,000 yuan per year in 2022. 
Growing at a fast pace, China's IT industry has long seen a shortage in talent, and reports have shown the industry had an estimated shortfall of a million talents in 2021, though more than 7 million people worked in the sector in 2020, up from around 6 million in 2016.
Despite the higher salary prospects in the IT sector, recent graduates have expressed growing dissatisfaction due to intensified competition and a decrease in job opportunities offered by major internet enterprises. In 2022, tech giants, including ByteDance, Meituan, and Baidu, significantly reduced their new hiring, with headcounts being slashed by at least half. 
In response to the talent shortage, universities and colleges are taking measures, with 90 universities establishing new IT-related master programs last year.
The demand for talent has become increasingly evident in the thriving AI sector, which required an additional 300,000 professionals in 2020, according to an official white paper. 
Editor: Apurva. 
(Header image: Salaries for different jobs posted on a white board at a job fair in Zhengzhou, Henan province, June 7, 2023. VCG)