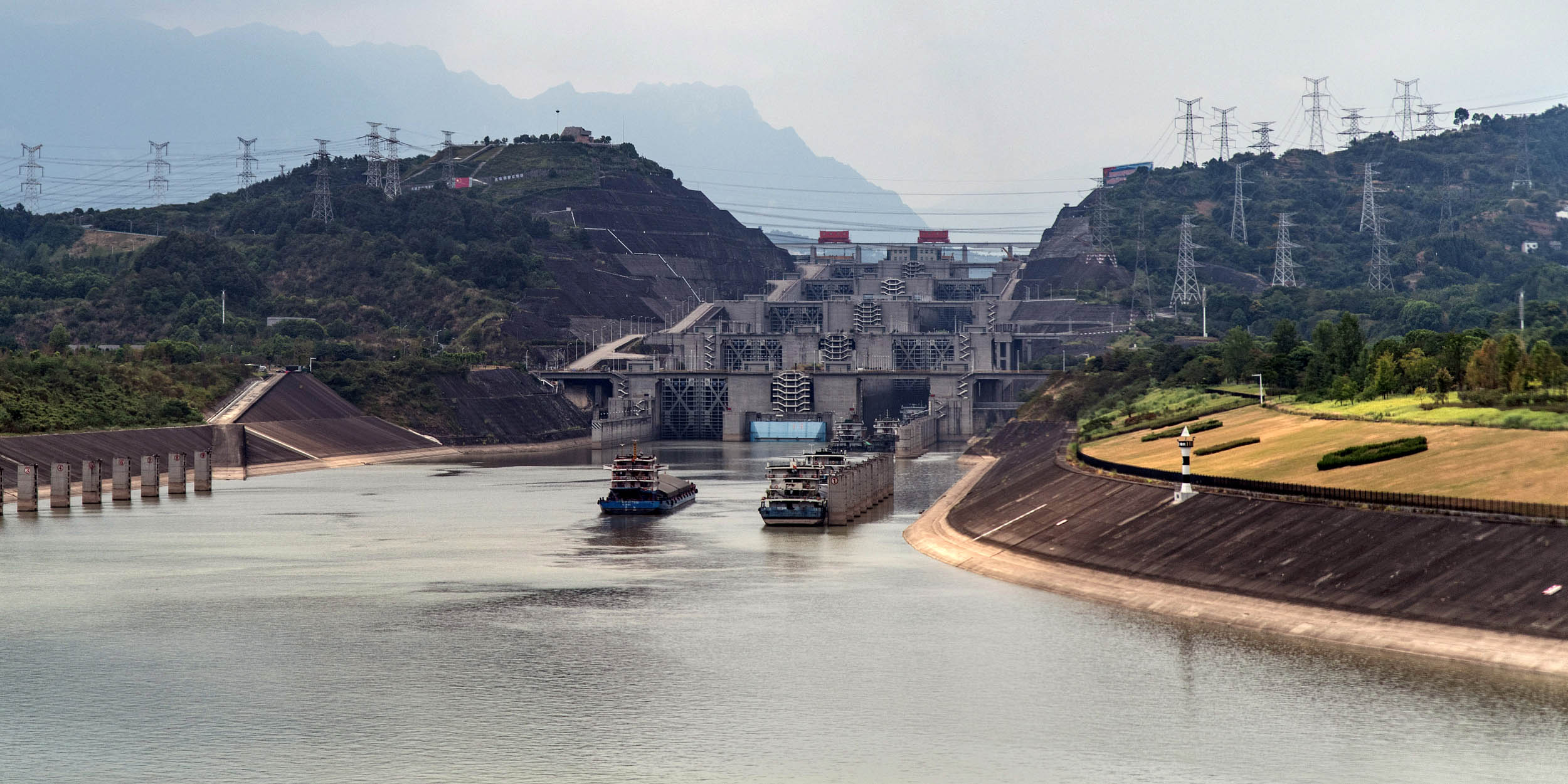 NEWS
Amid Prolonged Drought, China's Hydropower Hubs Turn to Coal
The situation has experts concerned over power supply and transmission during the upcoming summer, when demand is expected to surge exponentially.
Amid continuing drought conditions in the southwestern provinces of Sichuan and Yunnan, China's major hydropower hubs are grappling with a severe decline in hydropower generation. 
The significant drop in hydropower capacity is raising concerns about electricity supply during the peak consumption period this summer, forcing some regions to intensify operations at coal-fired plants. 
Citing data from the National Bureau of Statistics, domestic media outlet Yicai reported that hydropower capacity in Sichuan slid by nearly a quarter in May compared to the previous year. 
Similarly, Yunnan witnessed a substantial 43% decrease in hydropower generation during the same period. Other hydropower hubs, such as the central Hubei province, the Guangxi Zhuang Autonomous Region, and the southwestern Guizhou province, have also experienced significant shrinkages, ranging from nearly 50% to over 60%.
In all, official data showed that hydropower generation decreased by a third across the country, highlighting the impact of the drought. Wang Yixuan, a senior official at the China Electricity Council, expressed concerns over local power supply and outward power transmission during the upcoming summer, when power demand is likely to surge exponentially. 
Citing monitoring data from the national weather station, Wang highlighted the forecasted decrease in rainfall by 20% to 50% in certain central and southwestern regions from June to August.
The hydropower shortfall has added to mounting concerns over another turbulent year of electricity supply in the country. Last year, a blistering heat wave — the worst in the past 61 years — swept across the country, leading to chaos, particularly in southern China.
Last summer, the severe drought in Sichuan compelled authorities to activate the highest-level emergency response. To cope with the shortage of water resources, various measures were implemented, including the suspension of operations in factories and shopping malls, as well as the dimming of lights in metro stations.
In recent months, southwestern regions in China have grappled with persistent drought. According to the local climate center, Sichuan experienced its third-highest average temperature during the past spring, marking a concerning trend over the past decade. Furthermore, the region witnessed an 8% decrease in rainfall, exacerbating the drought conditions.
The situation is even more severe in Yunnan, which has confronted its driest period in the first five months of this year since 1961.
In the wake of the hydropower shortfall, Sichuan has ratcheted up operations at coal-fired plants, leading to an 86% percent surge in power output in May compared with last year. In Yunnan, coal-fired output increased by more than 140% last month, the largest uptick since late 2009.
Editor: Apurva. 
(Header image: Barges traverse the Three Gorges Dam, the worlds biggest hydropower plant, in Yichang, Hubei province, Aug. 23, 2022. Bloomberg/VCG)