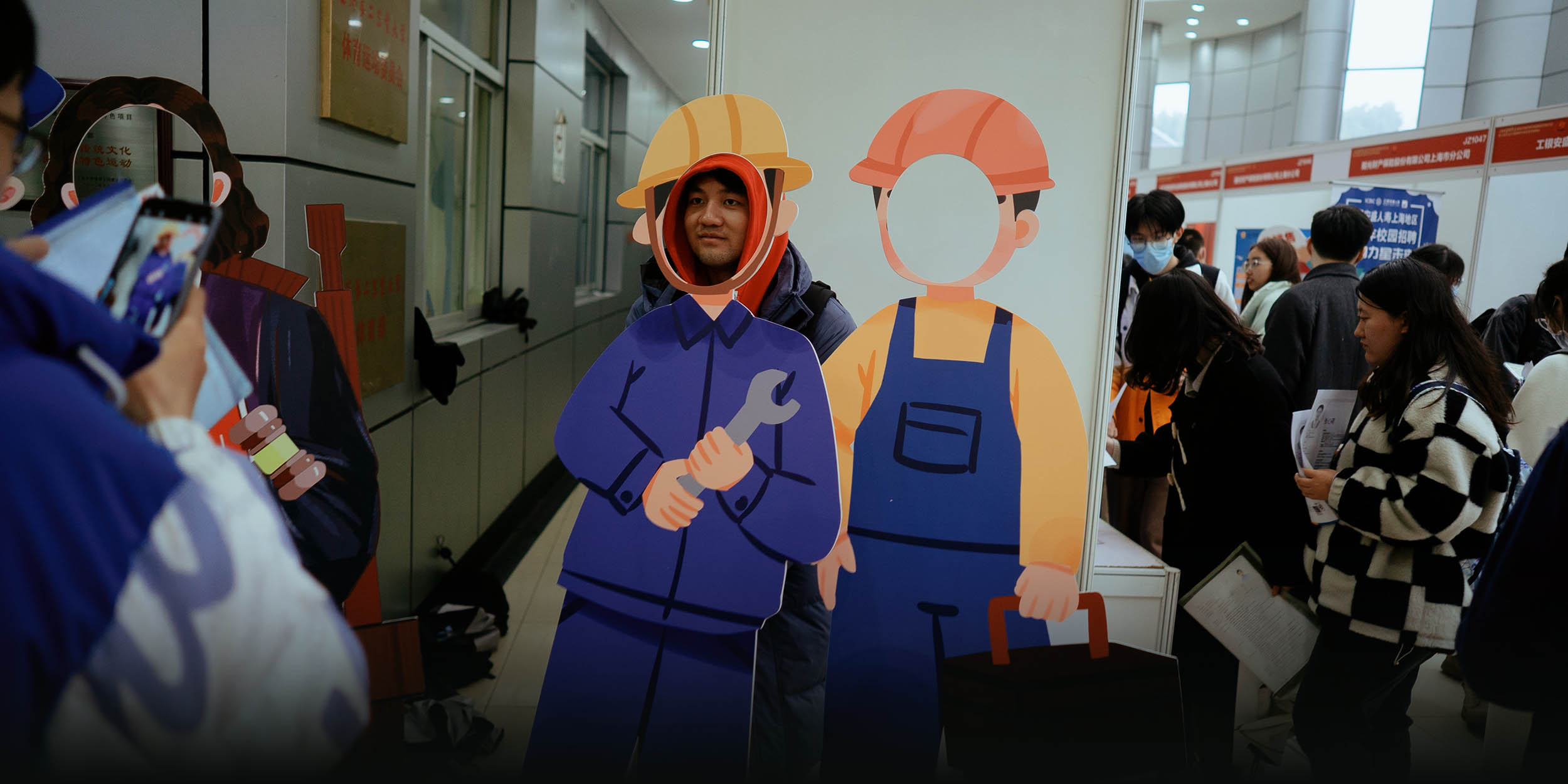 NEWS
In China, 'Blatantly Stupid' University Students Are Taking Up Odd Jobs
From dog-walking to taking photos, university students are offering themselves up for menial tasks for little to no pay. People are more than happy to use their services.
University students in China are becoming the butt of online jokes as people share their experiences outsourcing menial tasks to them, often for free or little money. 
From walking dogs and feeding cats to taking decent smartphone photos, university students are taking on these small jobs as more and more people put up ads specifically looking to use their services. 
A lighthearted insult has even been created to describe university students — "blatantly stupid" — referring to their enthusiasm to do these menial tasks. 
One of the most popular jobs being done by university students is dog-walking. On social media, dog owners are sharing videos showing the exhaustion of their dogs after being walked by multiple groups of university students in a single day. 
Luo Xiyu, a Sichuan University student, has been walking an English springer for an hour a day since last Friday. She told Sixth Tone that university students helping to walk dogs is a "natural choice" for both dog owners and students.
"It solves two problems at once. One is that dog owners hardly have time to walk their dogs, the other is that university students who are fond of dogs cannot afford to keep one themselves," said Luo. 
On lifestyle platform Xiaohongshu, the tag "college students walking dogs" has garnered over 26 million views. Luo browsed through some posts looking for dog walkers and quickly found one near her location. The dog owner then added her to the dog's walking schedule, as one of several students. 
Aside from walking dogs, university students are also making themselves available for cat feeding and tour guide services. 
On Xianyu, a secondhand online marketplace, university students are displaying their student status prominently in their ads and even including the insult "blatantly stupid" as part of their marketing efforts. 
Feedback online has been positive, with netizens on Xiaohongshu praising university students for their hard work. For instance, university students acting as tour guides have been praised for standing in line for clients at crowded restaurants, while cat feeders are praised for taking good care of cats. 
Another side job university students are taking up is taking good smartphone photos for people, usually female tourists. A netizen who recently traveled to Yunnan shared her experience of paying two university students 10 yuan ($1.39) per photo after her husband failed to take any to her liking.  
"After eight days, my husband did not take a picture that could be shown to others … These students were godsends," she wrote. 
Online, two running jokes say that even if you have a space as small as two square meters, you can just rent it out to a university student. The other goes that companies can't recruit migrant workers for a monthly salary of 3,000 yuan, but can recruit postgraduate students for the same salary. 
Facing a difficult job market, China's university students are increasingly exploring alternative career paths, including operating street stalls and selling knowledge on the streets. 
Editor: Vincent Chow.