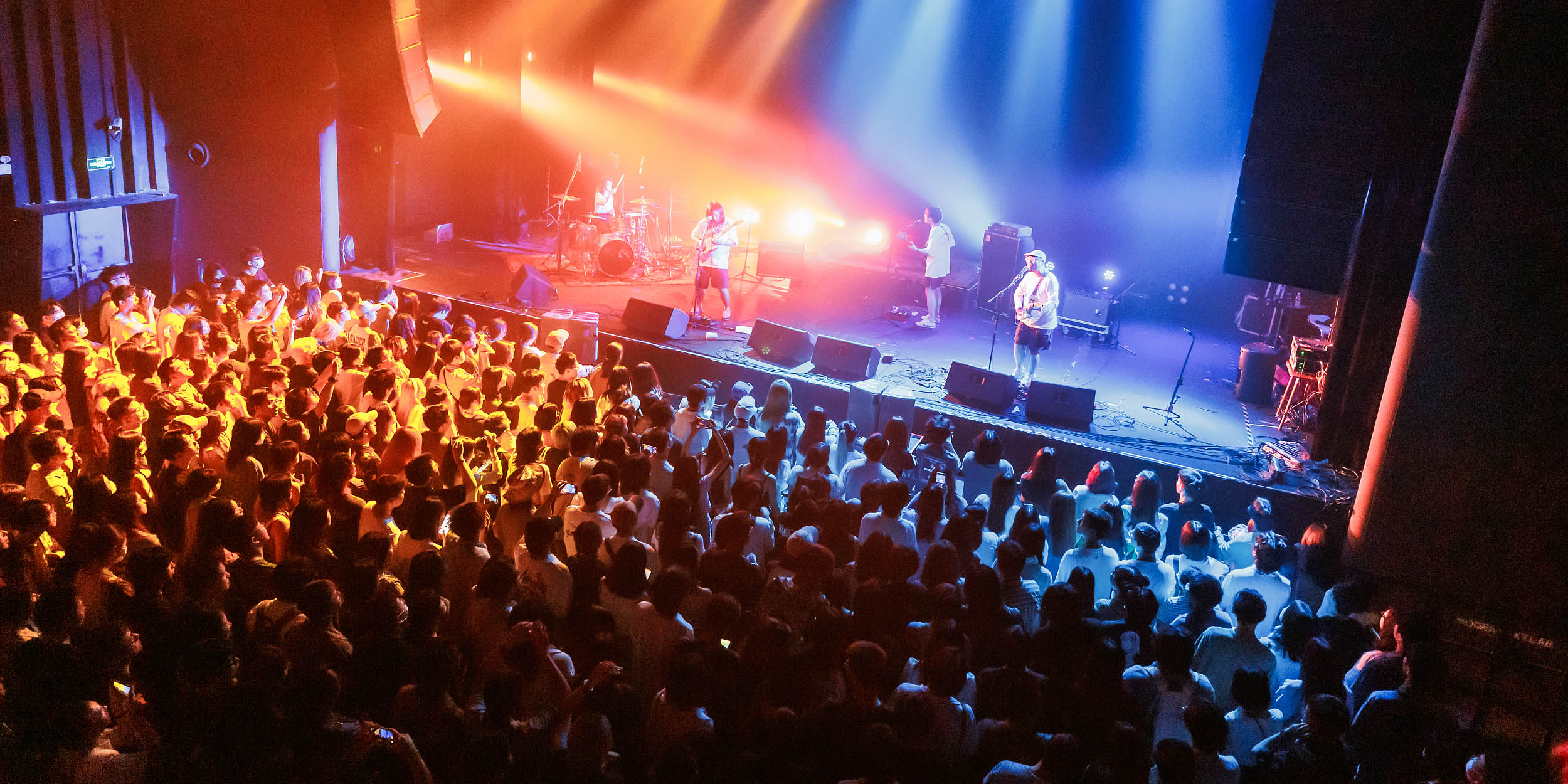 NEWS
China's Livehouse Music Scene Struggles to Ride Post-Pandemic Wave
Demand for live shows has exploded following the loosening of pandemic restrictions, but fierce competition from music festivals and increased costs mean that smaller acts are finding it difficult to afford livehouse shows.
China's live music scene is roaring back after several difficult years during the pandemic, but the recovery is not happening across the board. Smaller artists are struggling to deal with fierce competition and increased operational costs, particularly for performances in small music venues, also known as livehouses. 
Several bands have canceled tours and live shows in recent months. For instance, Whale Circus, a popular Beijing rock band, announced on June 5 that they would indefinitely stop doing nationwide tours after finishing their remaining 13 shows this year. The band cited increasing financial expenses, including a significant rise in venue rental costs, which they say have increased by an average of 5,000 yuan to 10,000 yuan ($700-$14,000) over the past few years.
"It's a tough decision but we don't have any choice … We expected to see the market improving but it turned out to be disappointing," the statement said. 
Other acts that have canceled some of their livehouse shows since May include Sandwich Fail, 4Rock, and Sound Toy, all due to lackluster ticket sales. In a statement, 4Rock said he was not able to afford putting on the show as he is already in debt and the cost is too high. 
The wave of cancellations comes at a time when the country's overall live performance industry is experiencing a long-awaited recovery, driven by pent-up consumer demand following three years of restrictions on live performances. According to the China Association of Performing Arts, revenue from performing activities nationwide in the first five months of this year reached 11 billion yuan, on track to surpass pre-pandemic figures. 
But while major acts such as Jay Chou, Mayday, and Joker Xue have seen huge demand for their latest nationwide concert tours, smaller artists are finding it difficult to make ends meet. Liu Kun, vocalist of Lanzhou band Low Wormwood, revealed that while a livehouse show could generate 200,000 yuan, the band ultimately pockets only 10% of that amount after deducting traveling and other expenses. 
Industry insiders say the proliferation of live entertainment offerings post-pandemic has increased competition for smaller acts, as fans increasingly opt for large-scale concerts and music festivals deemed better value for money. 
More than 40 music festival events took place during the five-day May Day holiday last month, resulting in a 20-fold increase of hotel bookings near the festivals from last year. International acts are also returning to the country following three years of restrictions, increasing competition further. 
Fanqie, the founder of Shanghai label WhatzMusic, told local media outlet Music First that there has been a 30% drop in revenue from organizing tours for signed bands in his company, emphasizing the need for artists to reflect on their business strategies. 
"Selling tickets for performances is inherently a risk. You can't enjoy the dividends when you sell the tickets and then blame the market when you can't sell tickets," he said. "The key is to create better content and keep learning and making progress."
Zhou Lixuan, a fan of Whale Circus since middle school, was disappointed to see the band's announcement but also understands their predicament. She says that at the band's show in Chengdu on Saturday, the band revealed that they had already suffered losses of more than 100,000 yuan from holding three livehouse shows this year.
"I can't imagine how courageous they are to hold the rest of the 10 shows," Zhou, 26, told Sixth Tone. "I just sincerely hope that they can … get more financial support, be it from fans or investors." 
Editor: Vincent Chow. 
(Header image: VCG)