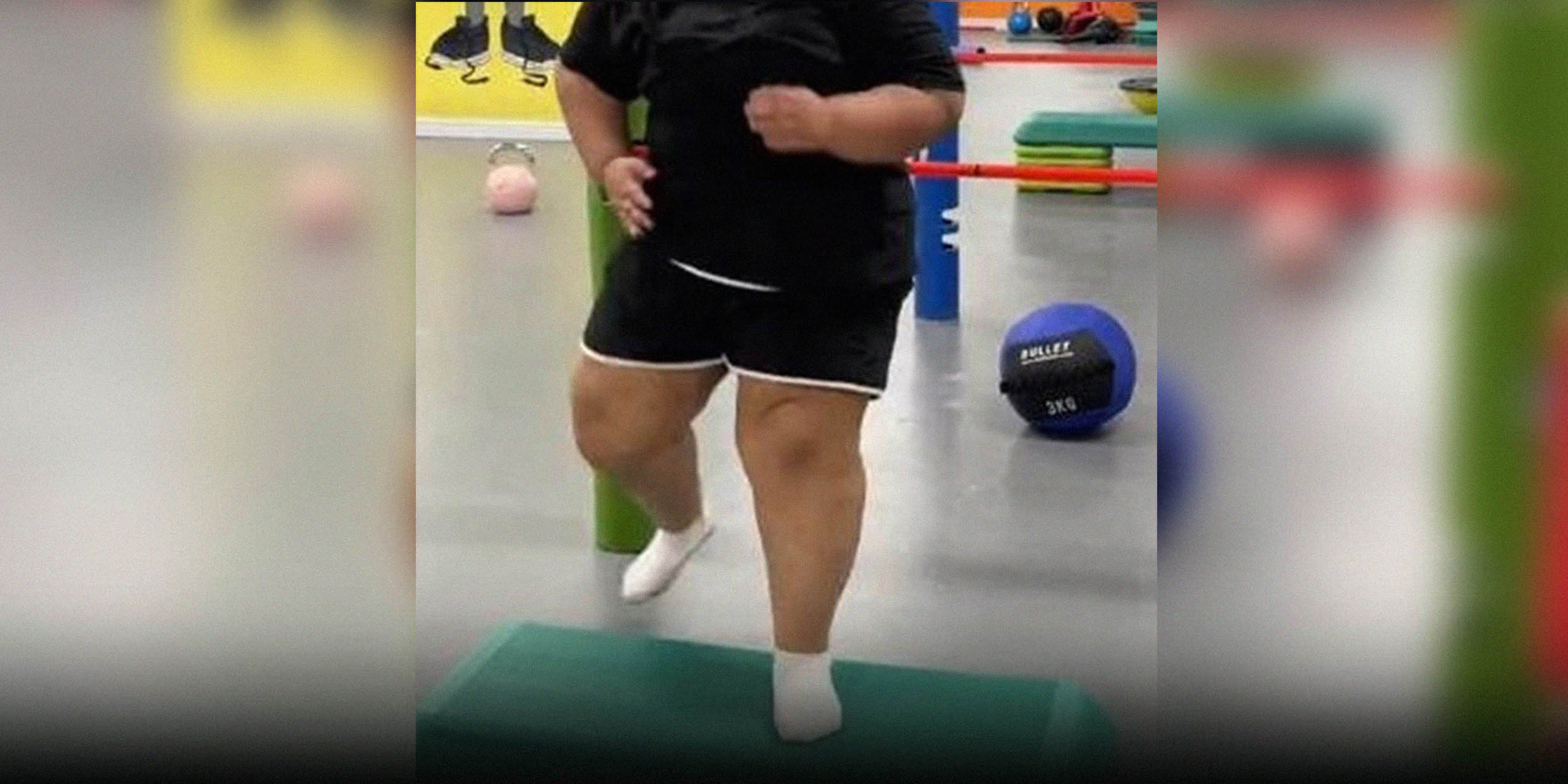 NEWS
Chinese Influencer Dies at Weight Loss Camp, Spurs Safety Debate
The 22-year-old influencer had promoted such camps since last September and aimed to document her attempt to lose 100 kilograms.
A 22-year-old overweight influencer who encouraged her followers to battle obesity has died after a nine-month stint at weight loss camps in China's northwestern Shaanxi province. In a recent video, she had stated that she weighed 156 kilograms and that she aimed to lose 100 kgs.
The influencer, who posted videos on short video app Douyin under the pseudonym Cuihua, had joined multiple weight loss camps in the provincial capital of Xi'an last September. Confirming her tragic death Friday, her parents stated on her Douyin account that she was sent to hospital after she complained of feeling uncomfortable while working out. 
Since 2022, Cuihua had been documenting her daily life at the camps on social media to her 9,000 followers. Her recent videos featured extensive cardio exercises and strength training sessions involving battle ropes and weight lifting. She also ate a controlled diet that included coarse grains, cabbages, eggs, and fruit. 
According to local media reports, the weight loss camp she was attending claimed to specialize in a fully enclosed model that integrated nutritious meals, scientific rest, and healthy exercise.
On Douyin, all 115 videos documenting Cuihua's daily life at weight loss camps have now been marked private and are no longer accessible to the public, except for a brief statement posted by her family on Sunday. 
It read: "Thanks for your care and support for Cuihua, who is now in heaven. Everything has been handled properly. We hope that netizens will not be misguided by malicious individuals seeking personal gains, which could harm parents and family members. Let the child rest in peace. Thank you, everyone."
Over the past few months, Cuihua appeared in several promotional videos for weight loss camps and trainers in charge of her exercise routines. In some, she says she reportedly lost 40 kgs, partly due to having limited meals. But she sometimes had to exercise for twice as long since she was required to livestream again at night after her workout during the day. In several videos, Cuihua looked distressed. 
In recent years, obesity has emerged as a pressing concern across the country. According to data from the Report on the Status of Nutrition and Chronic Diseases in China in 2020, more than half of adults in the country were overweight or obese, with overweight and obesity rates at 34.3% and 16.4%, respectively. 
To address the problem, hundreds of weight loss camps have sprouted up across China. But on social media, the trend has sparked widespread debate, particularly over safety concerns. 
In 2021, a 20-year-old woman died at a weight loss camp in Harbin in the northeastern Heilongjiang province. At the time, her family members alleged that the camp she attended refused to share surveillance videos of the incident, prompting public outcry and raising questions about transparency and accountability. 
Editor: Apurva. 
(Header image: Cuihua at a weight loss camp. From Weibo)