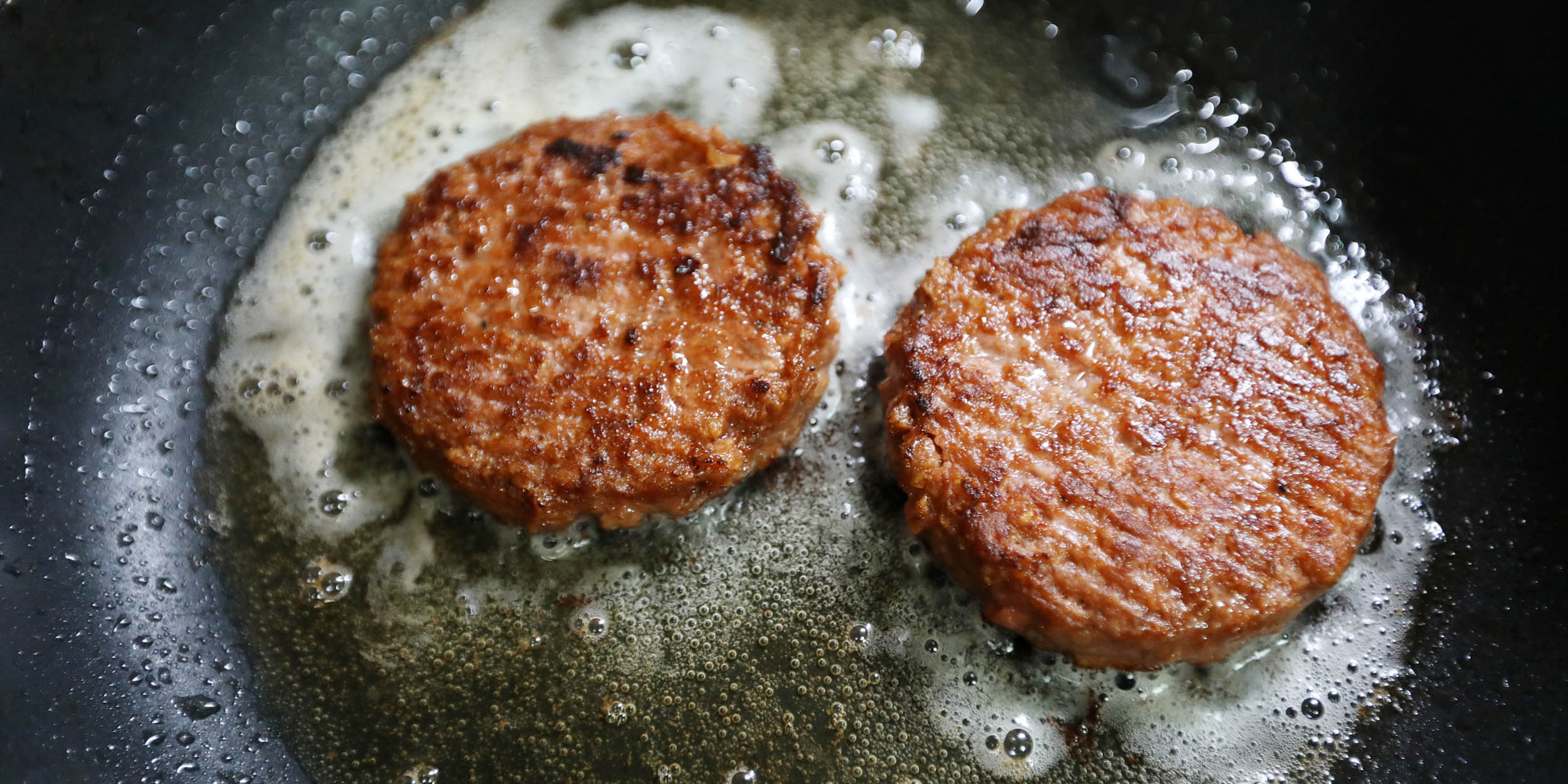 NEWS
China's Plant-Based Meat Industry Falters After Initial Hype
The meat alternatives have failed to break through the mainstream in China, amid a slowing down of the industry globally.
After much hype and fanfare, China's plant-based meat market is showing signs of a slowdown as smaller players find themselves struggling to sustain consumer interest. 
Once the darlings of both foreign and domestic investors, Chinese plant-based startups are folding amid a downturn for the industry globally. 
For instance, Hey Maet, a Shanghai-based plant-based meat brand, ceased operations after its business license was revoked in April, according to Aiqicha, a Chinese enterprise database. Another brand, Beijing-based Zhenmeat, hasn't released any new products since 2020, and its official WeChat account hasn't been updated since last September.
Meanwhile, major foreign plant-based brands, including U.S. plant-based giant Beyond Meat and Nestle's Harvest Gourmet, have seen lackluster sales in China, with Beyond Meat's most popular product on online marketplace Tmall selling less than 600 units per month. 
Plant-based meat is made of meat-free ingredients such as soy, peas, and wheat gluten. Advocates say that it is a healthier and more environmentally friendly alternative to conventional meats, while critics argue that it is unhealthy due to its processed nature. 
The meat alternative first gained prominence in China in 2019, when Beyond Meat's blockbuster Nasdaq listing led to a wave of domestic plant-based start-ups being founded. Interest in meat alternatives grew at the start of the pandemic, particularly among the young, as consumers became more aware of environmental and public health issues surrounding meat consumption. 
During this time, major foreign chains including Starbucks, KFC, and Family Mart rolled out plant-based meat products in China for the first time. A 2022 industry report showed that there were more than 5,000 companies in the sector.
Both Hey Maet and Zhenmeat were domestic startups that received significant foreign and local media coverage when they were launched. Founded in April 2020, Hey Maet raised tens of millions of yuan in three funding rounds, the last of which was in late 2020. Its investors included Chinese food giant Shuangta Food and U.S.-based venture capital firm UpHonest Capital. 
Marketing itself as "China's Beyond Meat," Zhenmeat was founded in 2019 and also raised millions of yuan in funding. It was especially known for producing the country's first plant-based mooncake, which sold more than 1,000 boxes in a week during Mid-Autumn Festival in 2019.
Despite the initial excitement, these domestic startups have found it difficult to expand and retain customers. A 2020 report found that 74% of customers in China would not purchase plant-based meat again due to dissatisfaction with the texture and flavor of the product.
Doris Lee, chief executive officer of GFI Consultancy, a China-based consulting firm specializing in the alternative protein industry, told Sixth Tone that the main problem is with the products themselves. "While the China market has huge potential for growth, it is faced with unique challenges, in particular, a higher expectation of plant-based meat products in terms of taste, price, and functionalities," she said. 
"With the diversity of Chinese cuisines and cooking methods, it's hard to develop just one single product that can win over the hearts and taste buds of Chinese consumers. The development and refinement of plant-based meat products require a process of iteration and continuous improvement."
On online marketplace Tmall, a plant-based hamburger patty can cost three times as much as a conventional meat patty. High prices have been blamed for the industry slowdown globally, with retail sales of plant-based meats also plateauing in major markets such as the U.S., U.K., and Singapore. Beyond Meat's stock price has fallen 95% from its peak, with the company recording a net loss of $366 million last year. 
Nonetheless, industry insider Lee believes the plant-based industry is here to stay in China, even as the industry goes through its current challenges. 
"The industry is still in its early stages in China and is an emerging industry," said Lee. "Any new industry, especially in the food sector involving new technologies, takes time to establish." 
Editor: Vincent Chow. 
(Header image: Plant-based beef by Jinzi Company. VCG)