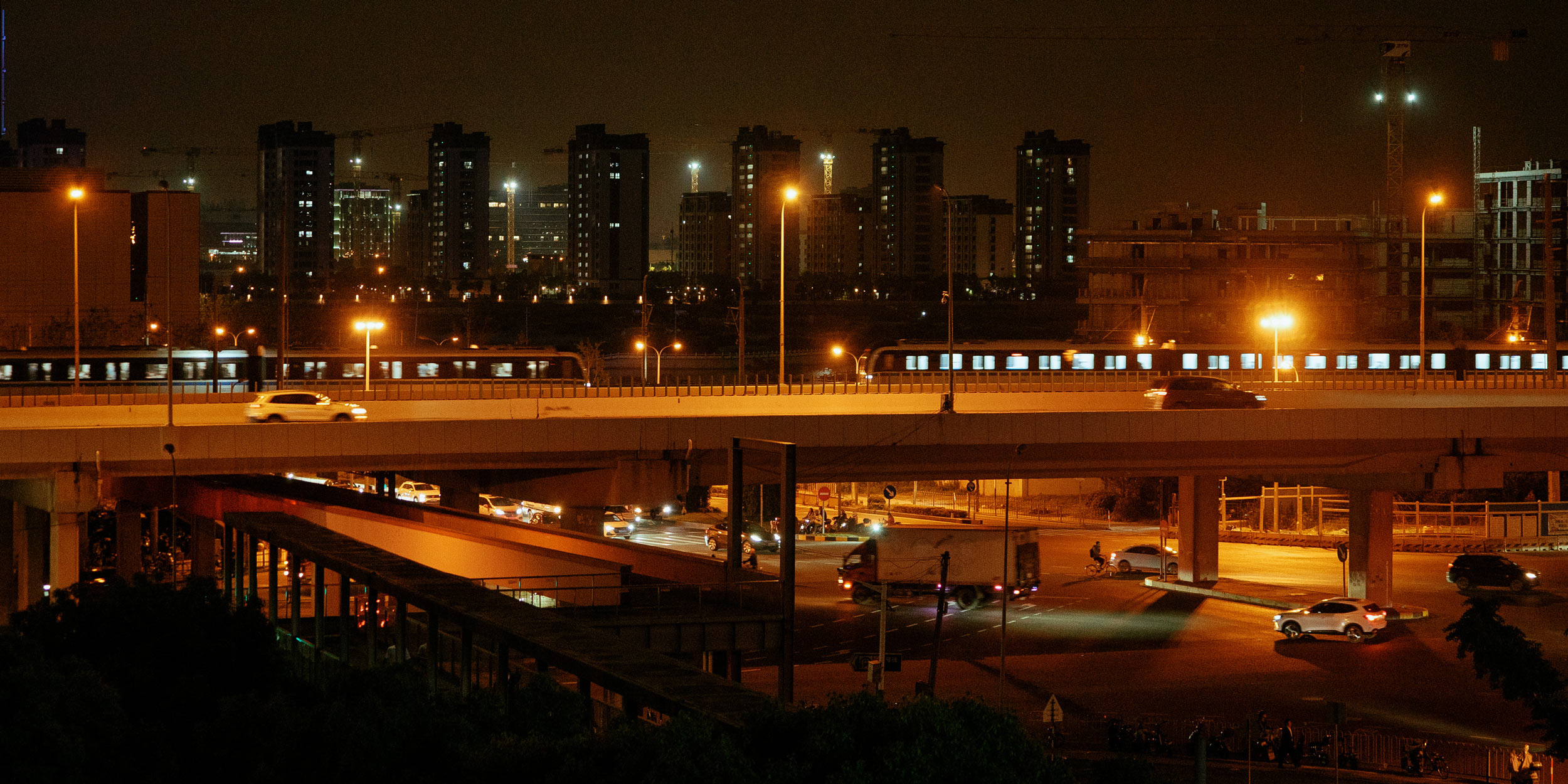 VOICES & OPINION
What's Missing From China's Metro Buildup?
A focus on new construction distracts metro companies from the vital work of improving the passenger experience.
There's little doubt that China is a world leader in urban rail construction and development. Although megacities like Beijing and Shanghai — which together boast 47 operational metro lines serving more than 20 million commuters per day — tend to draw the most headlines, more than 50 Chinese cities have opened metro or light rail lines, the vast majority in the past decade, with more lines set to enter operation in the coming years.
Metro development and operation are two different things, however, as mounting media and passenger complaints about crowded platforms, confusing transfers, and incompetent staff can attest. In one well-known case from Shanghai, a metro station opened with just one entrance, resulting in massive backlogs to enter and exit the station during peak hours.
Although passenger complaints eventually prompted the Shanghai Metro to build another entrance and connect the station to a pedestrian overpass, the incident is nevertheless revealing. The companies that operate China's metro systems continue to see their primary role as building metro lines, rather than operating them, often to their own detriment. Construction may be the most costly and challenging step of metro system development, but it's the quality of operations that will ultimately decide whether that investment pays off.
Improving operational quality doesn't begin after a line enters service. For example, express trains that stop only at a handful of key stations — a model used by the Paris, Tokyo, and London subway systems, among others — can help commuters and travelers get to their destination faster. But their successful execution typically requires the laying of additional tracks for overtaking — something that becomes significantly more expensive if it is not included in the original design.
The same goes for another buzzy concept in Chinese transit circles: "four-way rail network integration." Chen Xiaohong, a key figure behind the "Shanghai 2040" master plan, stated in 2018 that one of the biggest issues with the city's mass transit network is a lack of hubs. Although the city center has a relatively dense transit network, connectivity with emerging suburban centers remains poor.
This observation applies equally to other Chinese cities. This is why more and more planners are stressing the importance of integrating the "four networks": metro, high-speed rail, city-suburban rail, and intercity trains. The challenge lies in the fact that these networks are paid for and operated by different entities. Metros are typically managed by metro companies, high-speed rail is overseen by the National Railway Administration and China Railway Corporation, suburban railways are developed by municipal governments, while intercity railways typically require coordination and management at the provincial or even interprovincial level. Realizing "four-way rail network integration" requires all of these entities to be on the same page. Even the otherwise relatively well-integrated Yangtze Delta region is only just getting started in this area, with a new connection between the Shanghai and Suzhou metro systems entering trial operations this spring.
Station design likewise has significant room for improvement. The 2021 floods in the central city of Zhengzhou delivered a tragic lesson in the importance of adapting public transit networks to climate change, but almost as important are minor adjustments to increase passenger flow, improve accessibility, and make stations safer. Currently, many metro systems in China require commuters to walk long distances to transfer to other lines. Only rarely can commuters transfer from one line to another on the same platform. Not only does this increase the commuting time — it also makes stations more expensive to build.
Part of the issue is that station planning rarely takes into account the construction of future lines, but there are also simpler-to-resolve problems at play, including poor station management. Combining lines into the same platform would force stations to adopt much-needed measures to alleviate congestion, rather than taking construction-based shortcuts.
Also in need of improvement are accessibility options for people with special mobility needs, including people with disabilities, the elderly, and families. Some cities have already taken steps in this direction. Three of the Shanghai Metro's newest lines, for example, have been fitted with accessible restrooms and baby-changing facilities, while some older lines have also been upgraded with differential air-conditioning, cooling some cars more than others, to meet the needs of various riders.
Improving accessibility remains an ongoing project, however, and requires greater attention to detail on the part of metro companies. In 2016, my research team collaborated with Sixth Tone's sister publication, The Paper, to test the accessibility of the Beijing, Shanghai, and Guangzhou metro systems by following a young mother with her stroller as she travelled on the metro in each city. We found a number of flaws, including accessibility measures that were undermined by stations' fare-checking, security systems, and poor signage.
Over the course of a few short decades, metro development in China has advanced by leaps and bounds. As demand for new construction slows, metro systems should reduce their emphasis on building new lines and focus on catering to the needs of riders. That includes everything from increased efficiency and convenience in the form of express lines and same-platform transfers for busy office workers to greater accessibility for people with mobility issues. All this will require subway companies to consider problems from the passengers' perspective and finally recognize that operation is just as important as construction.
Translator: Lewis Wright; editor: Cai Yineng.
(Header image: Two metro trains pass each other in Shanghai, May 2023. Wu Huiyuan/Sixth Tone)