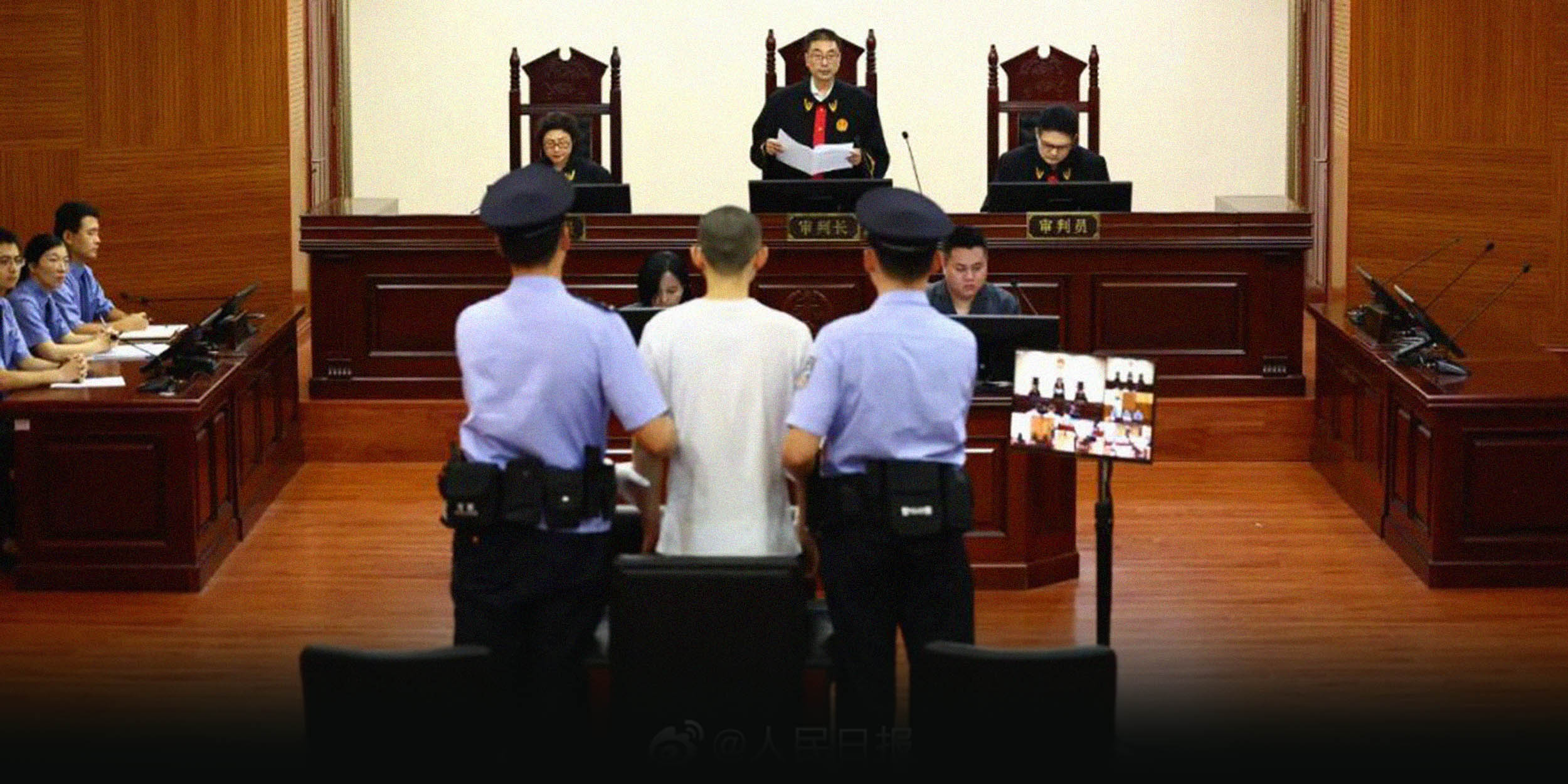 NEWS
PKU Student Who Killed Mother Has Death Sentence Upheld
Lawyers defending the former student convicted of murdering his mother said that he was mentally ill at the time. The court dismissed the appeal.
The Fujian Higher People's Court has upheld the death sentence of Wu Xieyu, a former student at one of China's top universities whose murder of his mother shocked the nation. 
On Tuesday, the court dismissed Wu's appeal after a lower court convicted him of intentional homicide, fraud, and trading personal identification cards in 2021. Wu was sentenced to death, permanently deprived of political rights, and fined 103,000 yuan ($14,500).
Commenting on the case, the province's high court said that Wu's actions had an "extremely bad social impact" and "trampled on normal feelings in human society." It also deemed Wu fully responsible for committing the crime after Wu's lawyer tried to argue that their client was mentally ill at the time. 
In 2015, Wu, then 20 years old, murdered his mother Xie Tianqin in Fuzhou, capital of the eastern Fujian province, with dumbbell blows to the head upon her return home. He then defrauded relatives and friends of 1.44 million yuan, telling them that he was studying overseas with his mother and that the money was for tuition fees and other living expenditures.
Xie's body was found by the police seven months later, wrapped in bedding and plastic sheets, with activated charcoal used to cover the smell. In 2019, Wu was finally arrested at an airport in the southwestern city of Chongqing with fake identification cards.  
The case sent shockwaves across the nation at the time, in part due to Wu's remarkable academic achievements as an economics student at the prestigious Peking University, as well as his prolonged evasion of the police. Some observers criticized the country's exam-oriented education system for failing to morally educate children, while others highlighted hidden mental health issues among students.
At the first trial, the court found that Wu was pessimistic and had suicidal thoughts. Wu said that he decided to murder his mother to help end her suffering, as he believed she had a hard life after her husband, Wu's father, died of cancer in 2010. Though Wu thought about killing himself after the murder, he did not follow through and instead spent the next four years on the run. 
The second trial started earlier this month, with Wu's lawyer arguing that Wu was mentally ill when he committed the crime and appealing to the court for a psychiatric appraisal. Prosecutors refuted the claim, arguing that Wu was sane at the time of the murder and therefore fully responsible. 
Soon after the final verdict was announced, a related hashtag garnered more than 240 million views on the microblogging platform Weibo. Most Weibo users supported the decision, though some expressed their disappointments about the murder. 
"His life could have surpassed those of most ordinary people with the right use of his talents," one user commented. "It's pathetic and painful to see his life end in such a sad way."
According to The Paper, Sixth Tone's sister publication, Wu has written more than 50,000 words in three letters to his relatives, seeking forgiveness and leniency.
"I have been number one since I was a child, the best one. I always made my parents proud of me, but am I now going to end up as the most shameful sinner?" he wrote in one of his letters. 
"I'm only 27. I can still do many, many things in my life."
Editor: Vincent Chow. 
(Header image: Wu Xieyu appears at the Fujian Higher People's Court in Fuzhou, Fujian province, May 30, 2023. From @人民日报 on Weibo)