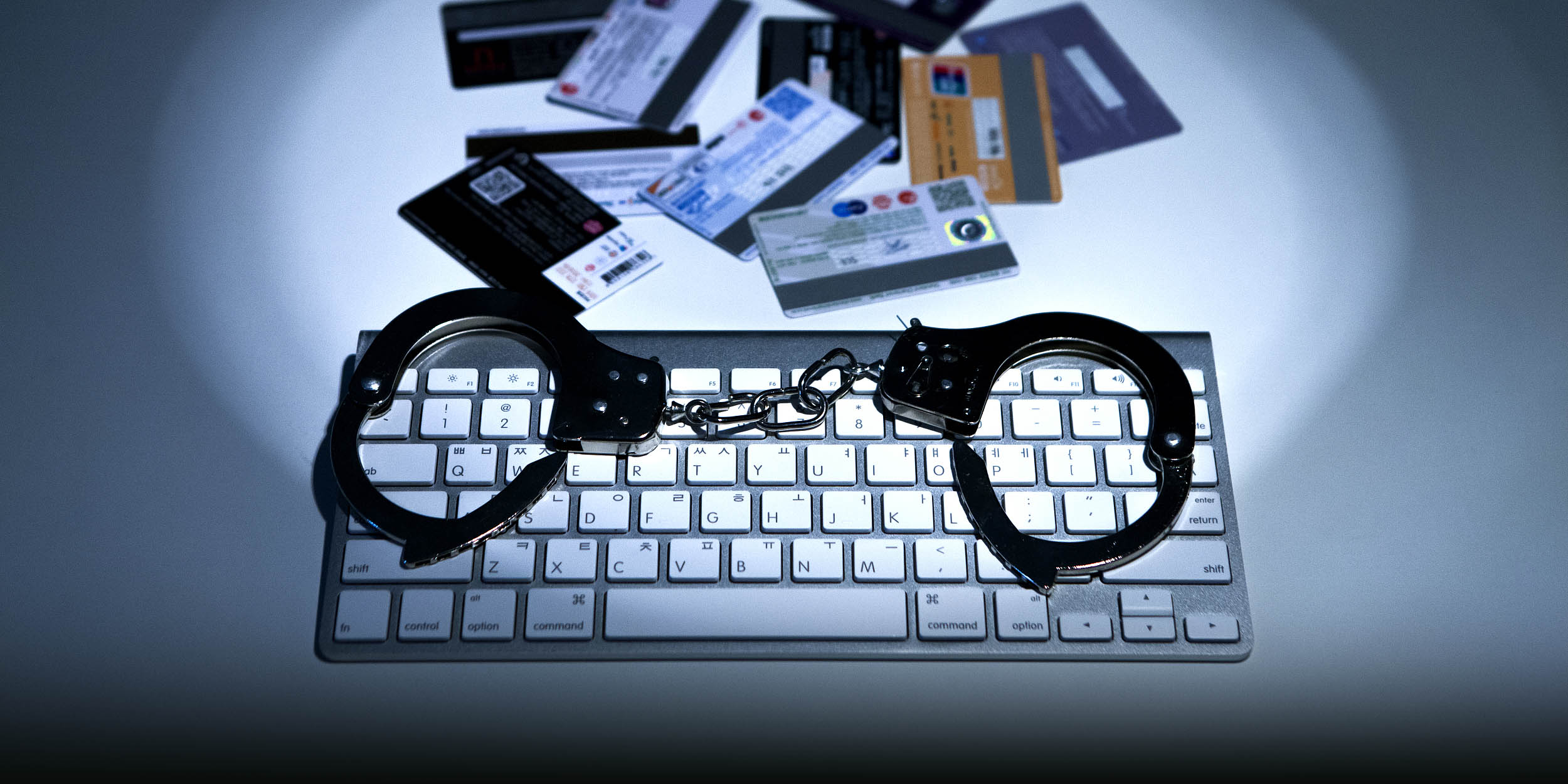 NEWS
Fujian District Punishes Relatives to Deter Scams, Sparks Debate
Officials have announced that family members of individuals involved in online fraud will be ineligible for government subsidies.
In its bid to tackle telecom and online scams, a local government in China's eastern Fujian province has decided to impose punishments on the family members of fraud suspects, sparking controversy and raising concerns about whether it is infringing upon legal rights.  
According to a report in The Paper, Sixth Tone's sister publication, officials in Quangang District, in the city of Quanzhou, stated in a notice released on May 18 that spouses, parents, and children of individuals involved in telecom and online fraud operating from overseas would be barred from government-led subsidies, including health insurance. 
This measure, along with nine other restrictions on suspects and their relatives, is aimed at curbing online fraud "from the source," and urging scammers to turn themselves in.
It also bars children of suspected scammers from enrolling in public schools in cities, unless their parents personally complete the registration procedures together, officials said. Access to private schools will also be limited.  
On the same day, another notice — this one jointly released by the district's court, procuratorate, and the public security bureau — said suspects would receive more lenient penalties if they turned themselves in between May 10 and June 30. 
The rules are meant to target district residents involved in telecom and online fraud while based overseas, particularly in and around northern Myanmar, Cambodia, parts of Thailand and Laos, and the United Arab Emirates. 
The new measures sparked an uproar online, with many questioning its legitimacy and arguing that the restrictions went too far, while some said online fraud required tough measures. 
"Punishing those not involved is even more dreadful than the crime itself," wrote one user on Weibo. 
Dong Wenming, a lawyer at Hubei-based Renhe Law Firm, told domestic media that only those suspected of committing the crime should be subject to the restrictions and that such measures should not exceed the "relevant limits" prescribed by China's Criminal Procedure Law. Moreover, Dong said that no person can be deemed guilty without a lawful judgment by a people's court. 
Incidentally, the county of Shouning in Fujian issued a notice in April to solicit confessions from scammers while warning that family members would be cut from government-led subsidies if they failed to cooperate. 
Last year, a similar policy in Dali County in the northwestern Shaanxi province stated that close family members of individuals involved in fraud while based abroad would be barred from civil service jobs and joining the party or the army.
In recent years, telecom and online fraud across China has soared. In 2021, data showed that police probed 441,000 such cases, arresting more than 690,000 suspects, while recovering around 12 billion yuan ($1.7 billion) in scammed money. 
Following a nationwide campaign launched by the State Council last year, a special law against telecom and online fraud came into effect last December, requiring telecom operators, financial institutions, and internet service providers to set up internal systems to control risks.
The intensifying crackdown within the country has forced many involved in such scams to move their operations abroad. Overseas cases now account for around 80% of all fraud committed in China. 
Editor: Apurva. 
(Header image: VCG)