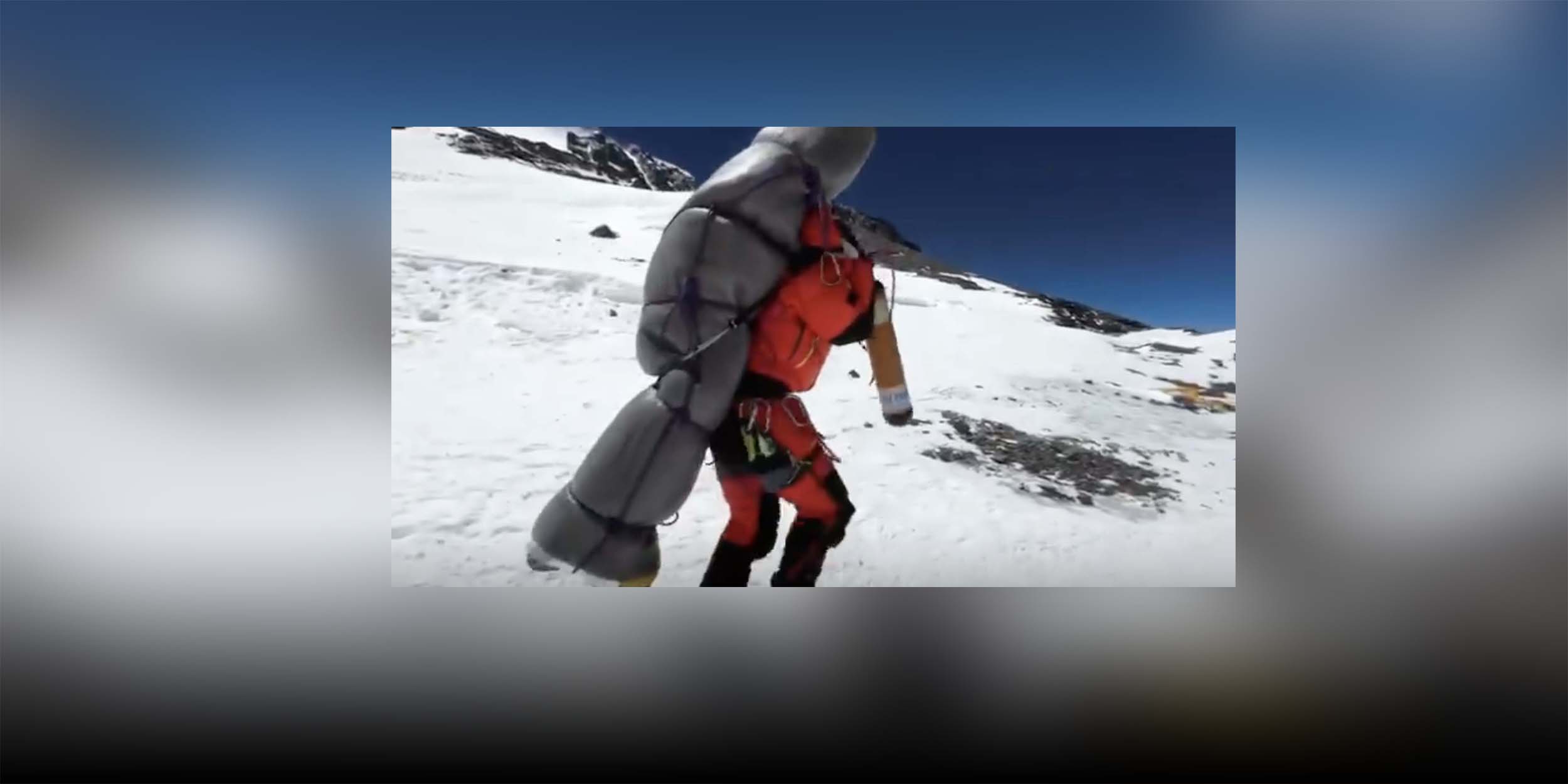 NEWS
Chinese Climbers Scale Everest, Tragedy and Daring Rescue Ensue
At least 11 international climbers have perished in their attempt to the top of the world so far in 2023.
In two separate incidents involving Chinese mountaineers atop Mount Everest, one expedition's selfless act to abandon their ascent to rescue a fellow climber gripped the nation, while another Chinese climber tragically lost his life during the attempt.
Fan Jiangtao and Xie Ruxiang, two members of the Mount Everest mountaineering team from central China's Hunan province, were less than 400 meters from the summit when they stopped. Local media reported that they noticed a fellow Chinese mountaineer stranded at an altitude of 8,450 meters.
In a video posted by the Hunan Mountaineering Association, Fan said that the climber in peril had been abandoned by her Sherpa and had lost consciousness in the "death zone." At that altitude, the oxygen in the air can sustain human life for no more than 20 hours.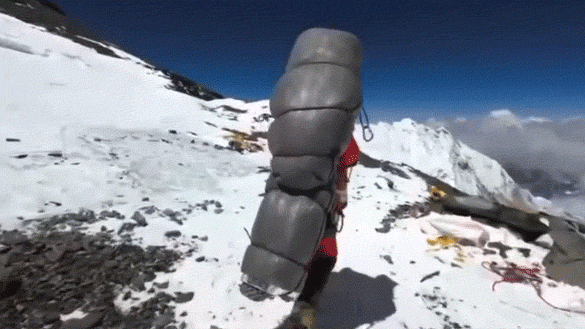 The daring rescue that followed took more than four hours from around 8:20 p.m. on May 18 until early the next day. Under harsh conditions, the pair carried the climber down from the cliffs. They then paid their own Sherpa $10,000 to carry the distressed climber down the mountain, according to a Weibo user with knowledge of the incident.
The climber they rescued was carried down to Camp 4 (7,950 meters) and is recovering at hospital.
Not everyone was as lucky. 
Chen Xuebin, a 52-year-old Chinese climber from the southwestern Guizhou province, died on May 18 at the south summit of Mount Everest during his final ascent. 
Lakpa Sherpa, director of the 8K Expedition Agency, told Nepalese media that Chen died in the South Col area, 8,000 meters above sea level. According to Sherpa, Chen died after falling unconscious while replacing his oxygen tanks.  
The death toll of climbers ascending Mount Everest has soared during this season, making 2023 one of the deadlier years in recent memory. At least 11 mountaineers from around the world have died while attempting to scale the world's highest peak. 
On May 29, 1953, Tenzing Norgay Sherpa and Edmund Hillary became the first climbers to reach the summit of Mount Everest. To commemorate the 70th aniversary of their ascent, climbers from across the world have flocked to the mountain this spring to take advantage of the calmer weather, leading to strained resources and exhausted Sherpas. 
Editor: Apurva. 
(Header image: A screenshot showing a rescued climber in critical condition down being carried down. From Weibo)