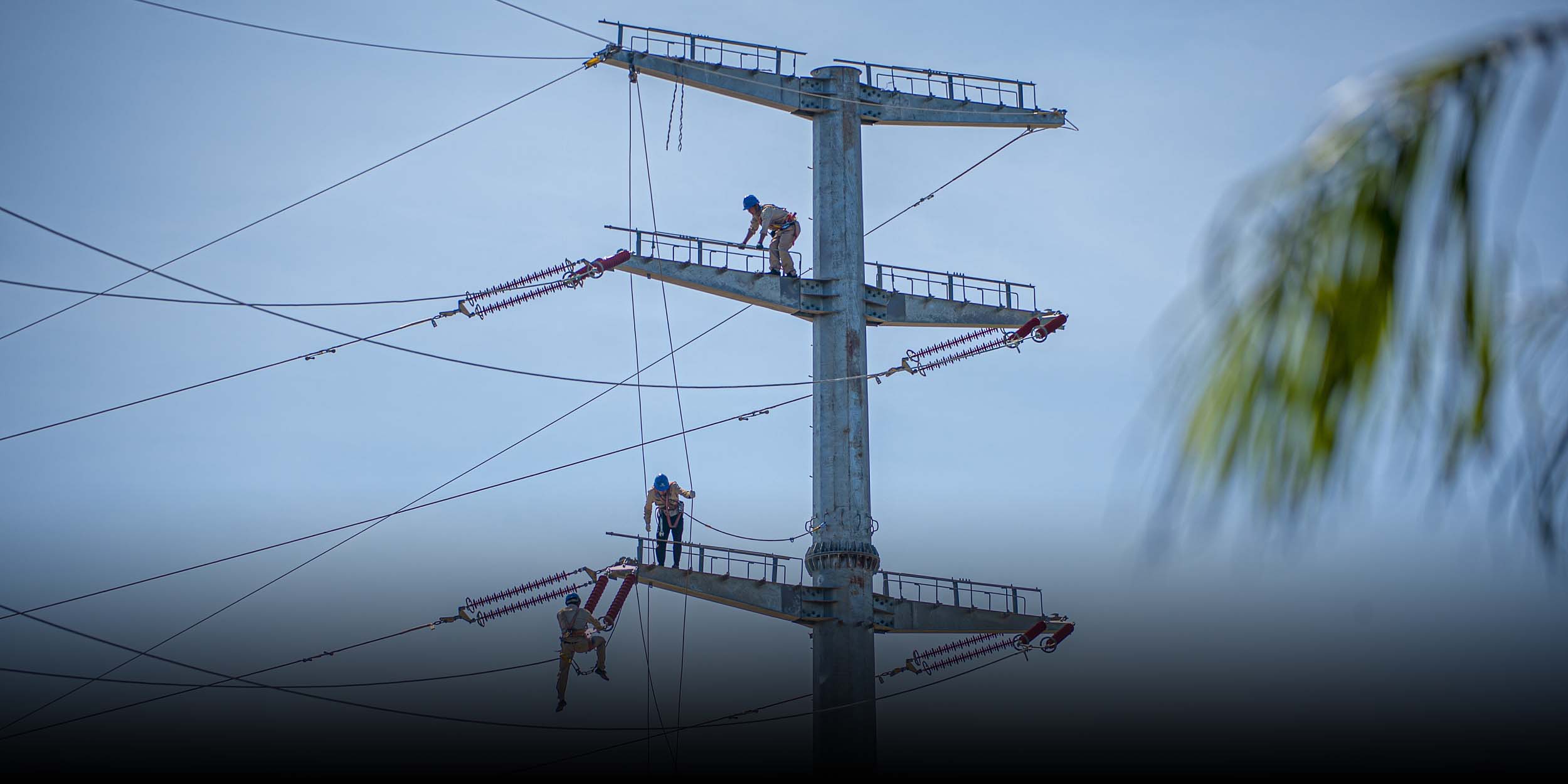 NEWS
Power Concerns Loom As Demand Hits Record High in Southern China
Experts warn that droughts may jeopardize hydropower plants, which account for a significant portion of the country's power generation.
The worst of the heat wave is yet to come, but the threat of a power shortage is already looming large with electricity consumption in China's southern provinces hitting new highs since the beginning of this year. 
The power load of the China Southern Power Grid Monday reached a historical high of 200 gigawatts, one month earlier than last year, domestic media Jiemian reported.
The state-owned grid network, which covers the five southern provinces of Guangdong, Guangxi, Yunnan, Guizhou, and Hainan, expects a major year-on-year jump in the power load this month, the report added.
To cope with peak demand during the summer heat wave, the power supplier said it has stepped up cooperation to ensure cross-provincial electricity supply and completed transmission network maintenance.
Last year, China's heat wave — the worst in the past 61 years — threatened the electricity supply of millions of people, especially those in southwestern and southern provinces. Though currently milder than last year, meteorological experts predicted that scorching temperatures will continue.
"The duration and impact area of this year's heat wave are still more than what we would see in a normal year," Gao Hui, chief forecaster at the National Climate Center, told local media. Gao also warned that more droughts might jeopardize the generation of hydropower, which accounted for 15.3% of China's electricity supply in 2022.
In April, National Energy Administration spokesperson Liang Changxin said at a briefing that the country is expected to witness recurring power shortages in some areas, with the maximum power load reaching 1,360 gigawatts this summer, up from 1,290 gigawatts last year.
Extreme weather due to climate change has posed a severe threat to normal life across China, leading to a series of secondary disasters from wildfires to droughts and disruptions to agriculture. 
Editor: Apurva. 
(Header image: VCG)