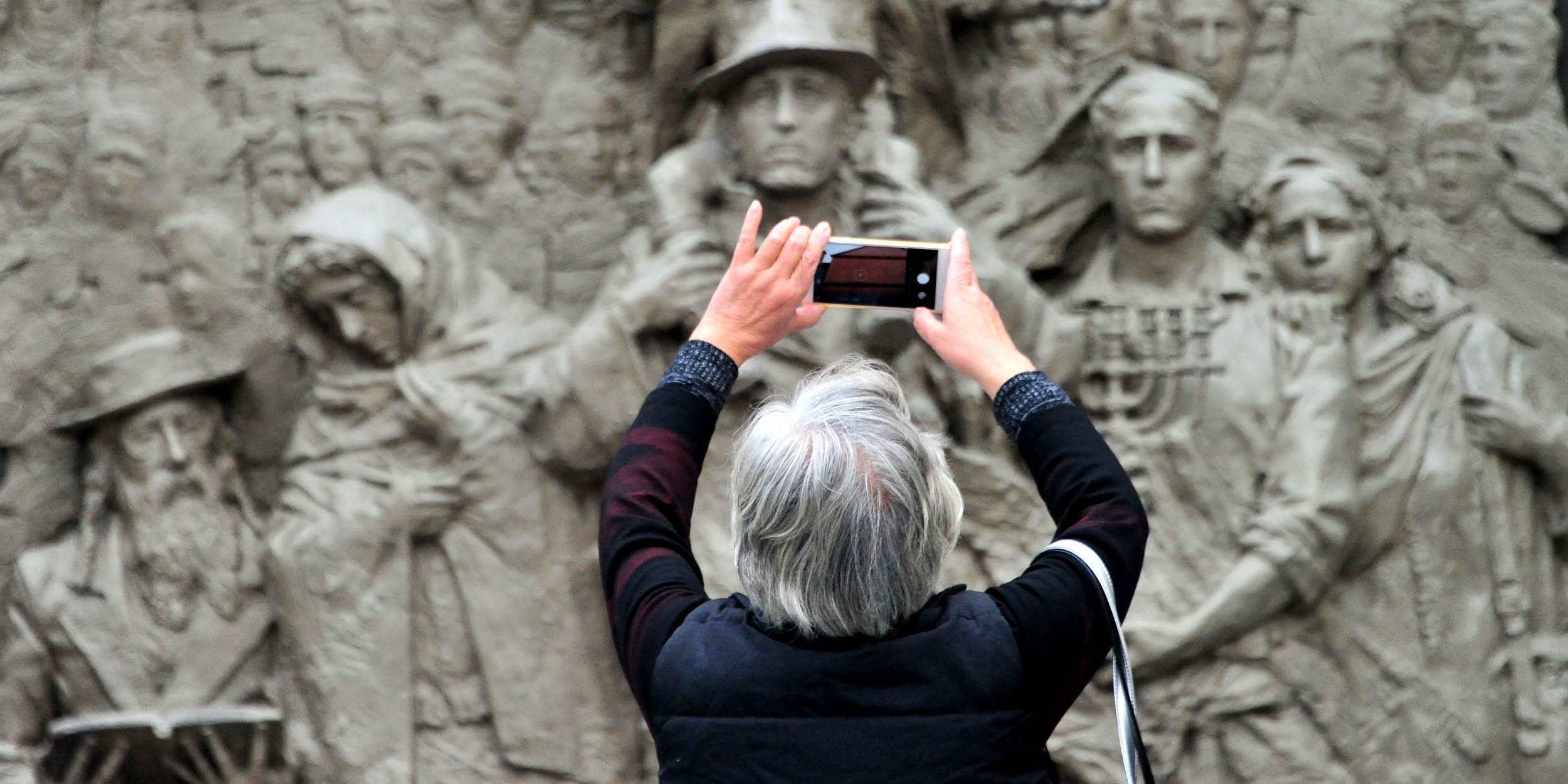 NEWS
The Shanghai Museum Keeping Memories Of Jewish Refugees Alive
Established in 2007, the city's Jewish Refugee Museum is dedicated to telling the stories of Holocaust survivors.
On the eve of International Museums Day, the Shanghai Jewish Refugee Museum reiterated the city's historical role in providing sanctuary to Jews during World War II. 
At a meeting Wednesday, the museum gathered representatives from significant Jewish museums and institutions, as well as scholars and former Jewish refugees and their families, to ensure the preservation of this significant chapter in history.
Located in Shanghai's Hongkou District and established in 2007, the museum is dedicated to telling the stories of Holocaust survivors. At the outbreak of World War II, China was among the few countries that granted visas to Jewish refugees. 
Paul Martin, founding director of the Florida Holocaust Museum in the U.S., noted that generosity is a beacon of light during the darkest of times, while reflecting on Shanghai's remarkable role in providing sanctuary to Jewish refugees. 
"You saved lives," said Martin. "For the refugees saved here, their stories have a voice."
The museum tour starts with a stark, yet poignant reminder of the Holocaust — a suitcase. It symbolizes the meager possessions that Jewish refugees carried with them as they arrived in Shanghai during the tumultuous 1930s. 
At the time, in Hongkou District, more than 20,000 Jewish refugees, with what little they managed to bring from Germany and Austria, lived with Shanghainese residents, who helped them cope with living far away from home. 
On display are about 1,000 cultural relics and historical artifacts generously contributed by former Jewish residents of Shanghai during World War II. And along with over 160 compelling personal stories, the museum aims to authentically portray the lives of Jewish refugees who found harmony and coexistence with local Chinese residents. 
In a video message, Andrzej Kacorzyk, deputy director of the Auschwitz-Birkenau State Museum in Poland, underscored that Shanghai's role in helping Jewish refugees is "a reminder that we all have a responsibility to stand up for what is right and just."
Sonja Muehlberger was born in Shanghai in 1939. Now in her 80s, Muehlberger has been painstakingly researching the names of all refugees sheltered by Shanghai during the Holocaust. So far, she's collected 19,730 names. 
"My father always told me that if I ever was in trouble, I could always just come back to Shanghai for help since my birth certificate is from here," she said. 
Stories of Jewish refugees in Shanghai have been adapted into several novels and musicals as well, namely "The Sojourners" by Yan Geling, "Songs of Survivors" by Bei La, and "Shanghai Sonatas" by Gao Xiang.
Fred S. Teng, president of the America China Public Affairs Institute, said that the Shanghai Jewish Refugee Museum plays a pivotal role today. "If we ignore history, history will repeat itself," said Teng. "People should be close to each other. It's the people-to-people bonds that make the difference."
Editor: Apurva. 
(Header image: A visitor at the Shanghai Jewish Refugee Museum in Shanghai, Dec. 9, 2020. VCG)