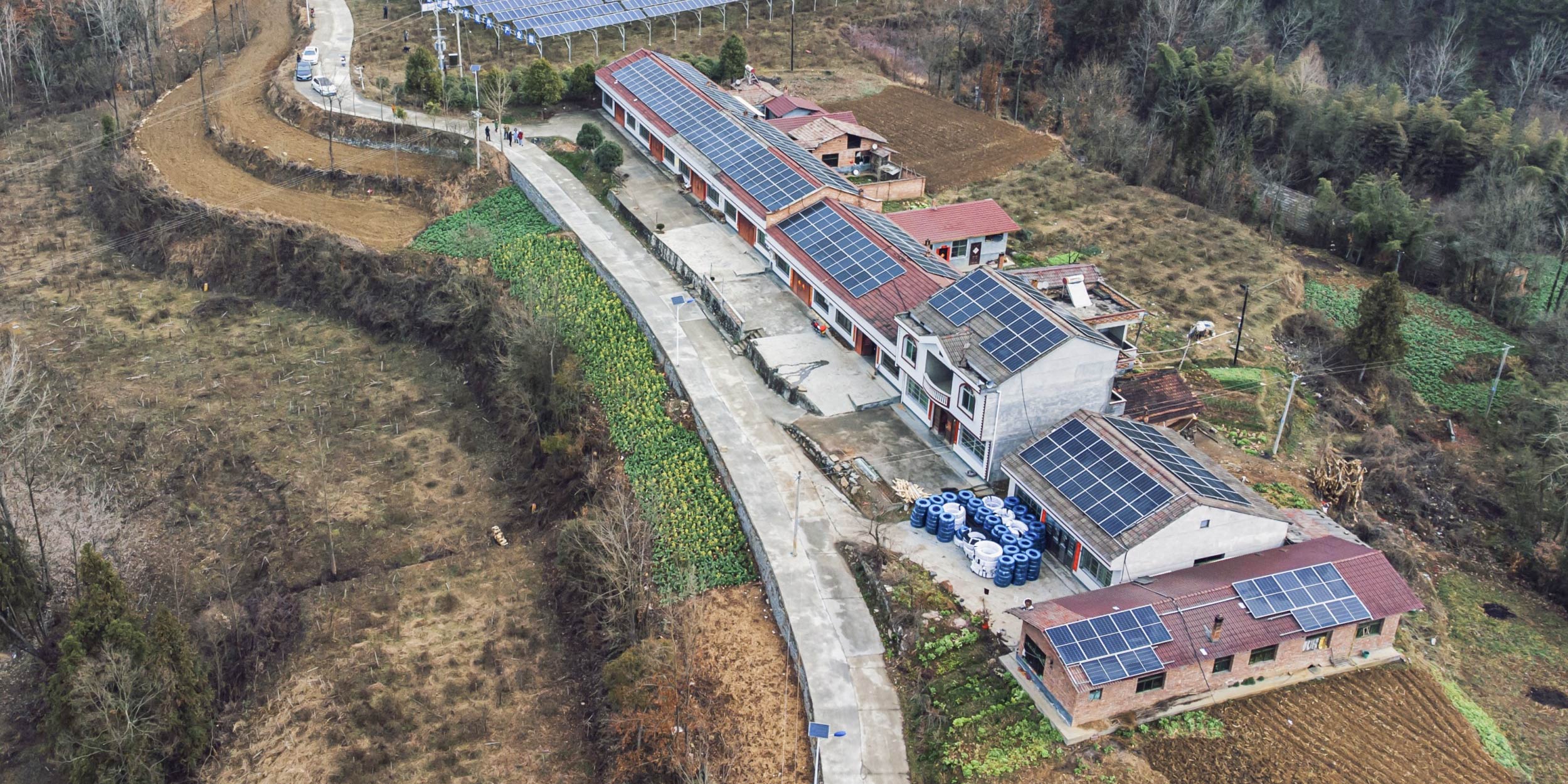 VOICES & OPINION
In the Race to 'Net Zero,' China Shouldn't Overlook the Private Sector
Private firms helped power the country's green transition. Now some worry about their place in China's future.
China has spent the last decade transforming itself into a global leader in low-carbon technology, from batteries to wind and solar generation. Although its success in these sectors is often attributed to top-down planning, in which a powerful state sets goals to be carried out by a mix of bureaucrats and state-owned enterprises, many of the country's most important green tech advances were in fact made by private companies.
China's traditional energy sector is dominated by state-owned companies, which are tightly monitored and managed by the government. When it comes to national policy, whether China's climate goals or its poverty alleviation campaign, these SOEs are the state's preferred instruments of action, a way for it to exert influence over society. Entrance into key sectors of the economy, including traditional energy generation, is gatekept; in government documents and policies, private energy firms are mostly discussed as targets of regulation, rather than potential allies.
While this approach has allowed China to largely ensure the stability, efficiency, and affordability of energy, it is not always efficient. State-owned energy firms are under intense pressure to juggle the needs of consumers with national directives on environmental protection, climate change mitigation, and employment stability. Despite their dominant market position, many state-owned coal firms, for example, run at a loss.
Meanwhile, the potential of the private sector has gone overlooked by policymakers, who see private firms as less reliable partners in the fight against climate change than SOEs.
Yet it was private companies, and not SOEs, that initially drove the reduction of emissions in China. Prior to China's 2020 carbon neutrality pledge, private firms consistently led the nation in developing solar and wind energy resources: As recently as 2018, the private sector accounted for 67% of wind and solar energy investment.

Their success wasn't limited to China, either. Chinese private firms have become leading suppliers of solar panels, wind turbines, and electric car batteries to countries around the world. In 2021, China surpassed the European Union to become the global leader in green energy exports. In 2022, Chinese solar exports grew by 68%, lithium battery exports by 87%, and electric cars by nearly 132%.
Like producers elsewhere, private firms initially benefitted from generous government subsidies. But even after China phased out its national solar subsidies in 2021, market demand has continued to drive growth. And as private companies dive into international markets, competition is pushing them to continually invest in and develop new products.

These aren't the only reasons for private companies' success in the renewables sector. Whereas SOEs rely on government funding to build massive solar and wind power bases, private firms have developed smaller, more flexible projects, including regional wind power networks or rooftop solar. The International Energy Agency notes that these distributed energy systems improve the stability and efficiency of energy supplies while protecting the environment.
Traditional energy firms treat companies and the public as end consumers. In new energy systems, the public and companies have the ability to produce energy in addition to consuming it. Projects in this sector are smaller in scale and require intensive management, giving more nimble private firms a leg up on their state-owned peers.
But China's "dual carbon" initiatives — key to its goal of achieving net zero emissions by 2060 — prioritize state-owned companies in terms of funds, technology, and other support, while private companies get the short end of the stick. In all types of renewables initiatives and at all levels of government, officials have shown a clear preference for cooperating with state-owned companies over private firms, according to a recent report from China Energy News. The outlet found that almost 90% of government new energy contracts were handed to state-owned companies in 2022.
Large-scale wind and solar initiatives in China are increasingly dominated by state-owned companies. Once at the forefront of the industry, private companies now merely follow the lead of SOEs. Thanks to their considerable financial advantages, including preferential access to financing, state-owned companies have acquired wind and solar power stations from private companies, many of whom were forced to sell their assets when the central government withdrew its subsidies. A number of private companies complain that they are now totally reliant on collaborations with state-owned partners.
All this comes as countries in Europe and North America are adopting new protectionist industrial policies in support of homegrown producers. Although the full effect of these policies is far from clear, they potentially threaten Chinese firms' overseas sales.

Private firms hold the key to China's energy revolution. China should make it less costly for them to succeed by allowing them to take part in national initiatives in wind and solar, energy storage, and green hydrogen. Only by placing private companies on an equal footing with state-owned enterprises can we reach our climate governance and market reform goals.
Translator: Lewis Wright; editor: Cai Yiwen; portrait artist: Wang Zhenhao.
(Header image: A rooftop solar power installation in Ankang, Shaanxi province, Feb. 15, 2023. VCG)