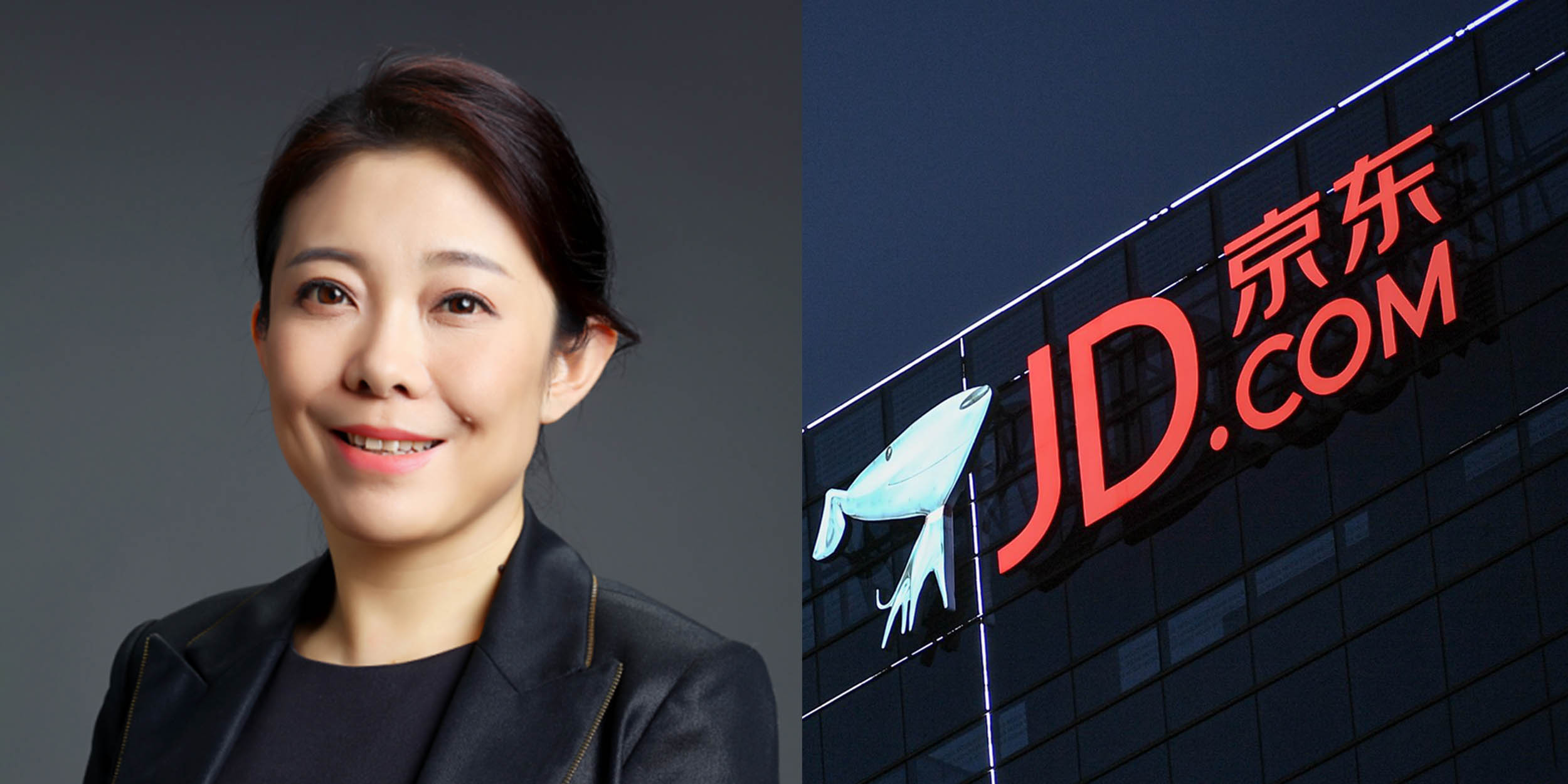 NEWS
JD.com Finance Chief Takes the Helm as Firm's First Female CEO
While a significant step in gender diversity, the new CEO faces the challenging task of revitalizing one of China's largest online retailers.
Chinese e-commerce giant JD.com has appointed its finance chief Xu Ran as its next CEO, making her one of the first women to lead a top tech firm in the country.
In a statement on May 11, JD.com — one of China's largest retail companies — announced that she would take over from Xu Lei, who has been CEO since 2022, when its billionaire founder Richard Liu stepped down. 
As China's e-commerce industry gears up for the 618 mid-year shopping campaign, Xu Ran faces the unenviable challenge of revitalizing the company at a time when the retail sector is struggling to regain momentum amid economic and regulatory headwinds.
She spent nearly two decades at PricewaterhouseCoopers, where she focused on the technology, media, and telecom sector. The auditing veteran joined JD Group in 2018 as financial vice president when the company was reeling from multiple crises. 
Then, JD.com's shares hit historical lows amid a sexual assault scandal involving the company's founder, massive layoffs, and falling revenues amid competition from rivals including Alibaba.
"Some of you might recall that in 2018, our close teamwork with Sandy (Xu Ran) made it possible for us to ride through this so-called darkest moment," Xu Lei said in the company's Q1 earnings call last week. 
The pair has begun the process of handing over CEO responsibilities to complete a smooth transition before Xi Lei retires in June for personal reasons — a decision that has surprised many. 
China's tech sector still largely conforms to masculine norms set by gurus or dalao. But a growing number of women are now gradually assuming top roles at tech firms, particularly in e-commerce where women are the biggest consumers.  
Alibaba's China digital commerce unit, which includes Tmall and Taobao, the company's two main marketplaces, is led by Trudy Dai, while ByteDance's Wei Wenwen oversees Douyin's e-commerce segment.
According to data from Ladies Who Tech, a social enterprise that promotes gender diversity and inclusion in the STEM industry, 75% of all digital product users in China are women.
Ladies Who Tech's co-founder Jill Tang told Sixth Tone that more women in leadership positions, especially in e-commerce, is a win-win. She explained that it will result in a more diverse and women-friendly product design and better work culture, while adding that the leadership style can be more holistic as opposed to focusing on just the execution and numbers.
"That will lead companies to more sustainable development in both business and impact. But of course, it is up to teamwork including women and men," Tang said.
Research data from global index provider MSCI shows 6.4% of China's 636 listed companies had women CEOs and 26.3% have women CFOs as of October 2021. These figures are higher than the global average, although women still have low representation on corporate boards in China.
Editor: Apurva. 
(Header image: A portrait of Xu Ran. From Weibo)