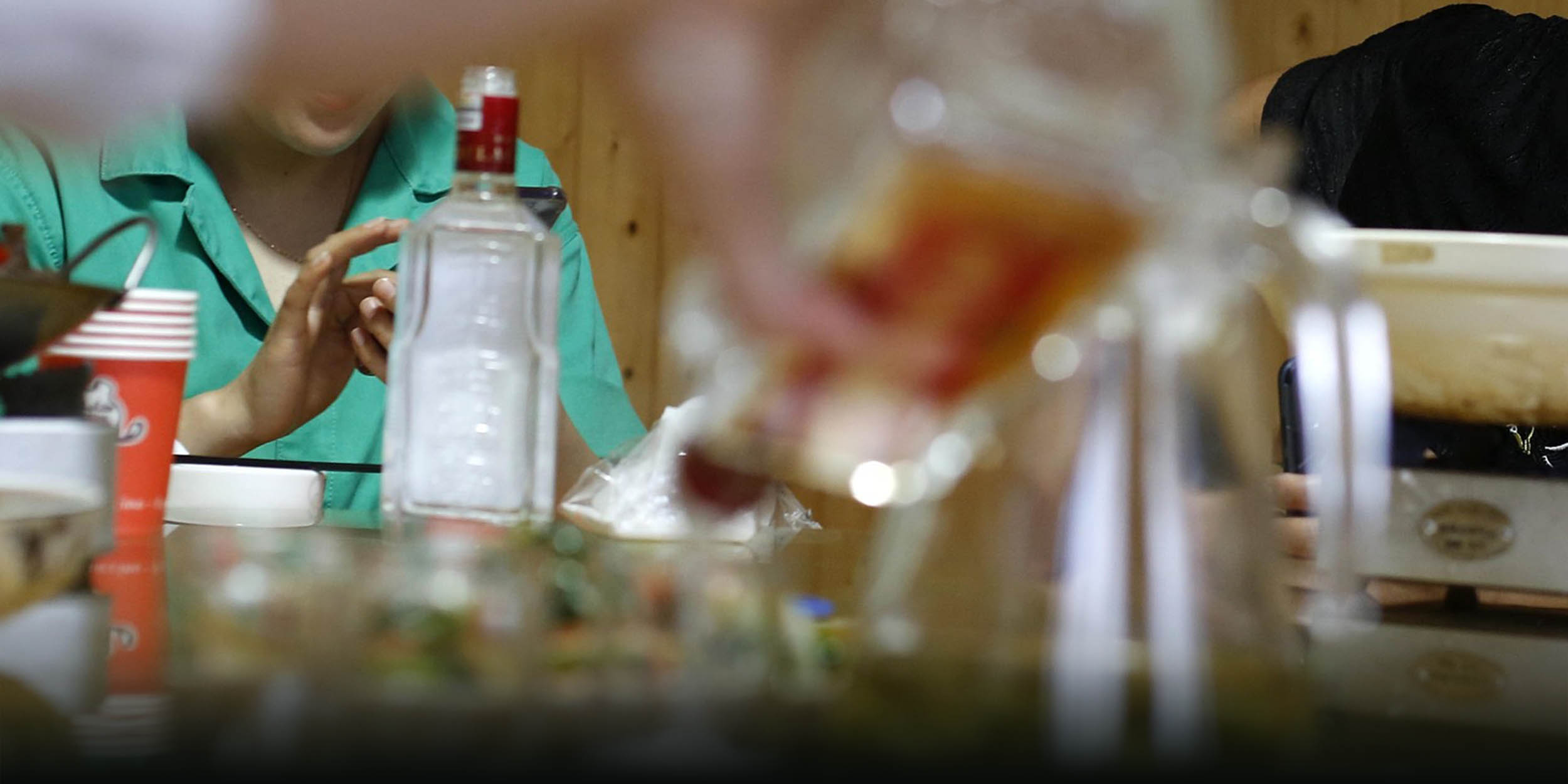 NEWS
Qinghai Official Died After Sharing Seven Bottles of Baijiu
China's deep-rooted drinking culture has proved difficult to tackle as refusing to drink can be seen as a sign of disrespect.
A Communist Party official in the northwestern Qinghai province died after sharing seven bottles of liquor with five other senior officials, the party's internal discipline body announced Thursday. The incident is the latest case of an official dying from overdrinking in China. 
According to the announcement by the Central Commission for Discipline Inspection, the death of the unnamed official happened after a training event to study and implement the spirit of the party's 20th National Congress in December. 
At the dinner, one of the officials brought eight bottles of baijiu, the hugely popular drink in China known for its high alcohol content. The six officials shared seven of the bottles in three hours. The next day, one official was found dead in the dorms. The five other officials have been removed from their positions, the statement said. 
Drinking culture is deep-rooted in China, as rejecting toasts or merely drinking slowly in the presence of higher-ups can be deemed disrespectful. More junior employees may be forced to drink at work events, and even insulted or attacked should they refuse to do so. 
John Osburg, a scholar who spent four years doing fieldwork with wealthy entrepreneurs in the southwestern city of Chengdu, previously told Sixth Tone that the "elaborate toasting and power games" popular among leaders are partly the result of them being treated the same way when they were in junior positions — a "vicious circle."
Authorities have tried to clamp down on this pervasive social problem in recent years. The Civil Code, which came into effect in 2021, specified that pressuring others into drinking or failing to send drunk people to the hospital is now illegal.
But the problem has also been difficult to stamp out among party officials themselves. In 2013, the party banned high-end alcohol at work banquets, which was followed up by several local governments banning alcohol from all workplaces and events.
According to local media estimates in 2017, at least 21 officials died from overdrinking in the four previous years — seven of them because of a desire to please higher-ups.  
Editor: Vincent Chow. 
(Header image: VCG)