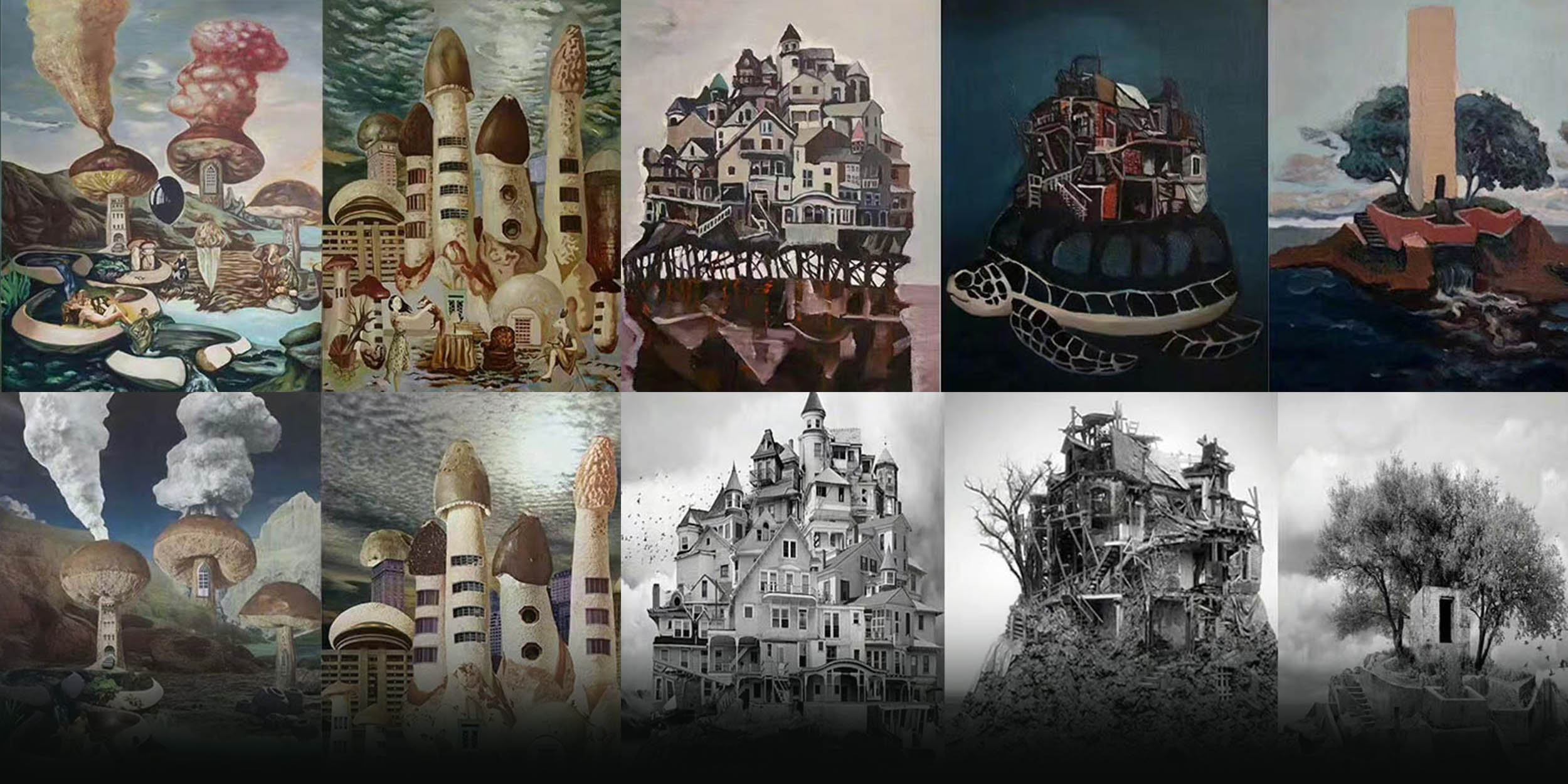 NEWS
China Academy of Art Fires Professor Over Plagiarism Allegations
Recent allegations on social media claimed that many of the professor's works closely resembled those of artists based abroad.
The prestigious China Academy of Art (CAA) has terminated the contract of artist and professor Xu Bacheng after confirming accusations of plagiarism, some of which allegedly go back a decade. 
The accusations surfaced on the popular life-sharing platform Xiaohongshu recently, claiming that many of Xu's works resemble those of London-based artist Seana Gavin and US-based Jim Kazanjian. The post has since been deleted. 
Responding to the accusations, the CAA stated Wednesday that following a report by a special investigation team, Xu's employment has been terminated. "We thank all sections of society for supporting our school. We will further strengthen academic moral education and resolutely resist academic misconduct," the CAA said in a statement. 
CAA students also shared the Xiaohongshu post with Gavin and Kazanjian. Responding to the allegations, Gavin posted on her Instagram account on April 20 that she was "shocked" that Xu had plagiarized her work, which he could "sell for up to $100,000." 
"This is a copyright violation and infringement of course of my intellectual property and work, which I do not condone. As an unrepresented Artist, I am repulsed to see my imagined worlds and creations used to gain commerce and wealth in this way," wrote Gavin on Instagram, along with a picture comparing the two works.
Located in the eastern city of Hangzhou, the CAA is among China's eight most prestigious art schools, famous for its extremely low admission rate. In 2023, 40,000 senior high school students applied for 1,220 seats. Some even choose to retake the test year after year. 
A 23-year-old CAA graduate surnamed Liu told Sixth Tone that she "wasn't even surprised to see her old school making headlines." Liu pointed to several online posts on the Q&A platform Zhihu, which made similar accusations against other CAA students and professors. Sixth Tone could not verify the authenticity of these allegations. 
"Some use different techniques to copy the works of others and some are almost exact replicas," said Liu. 
China has been strengthening its supervision over plagiarism on campuses in recent years, particularly after the Beijing Film Academy confirmed allegations of academic misconduct by actor Zhai Tianlin and revoked his doctoral degree in 2019. 
In 2020, the central government announced that academic fraud would be recorded in an individual's social credit history. 
Editor: Apurva
(Header image: Above: Xu's works; below: Works of Seana Gavin and Jim Kazanjian. From Weibo)