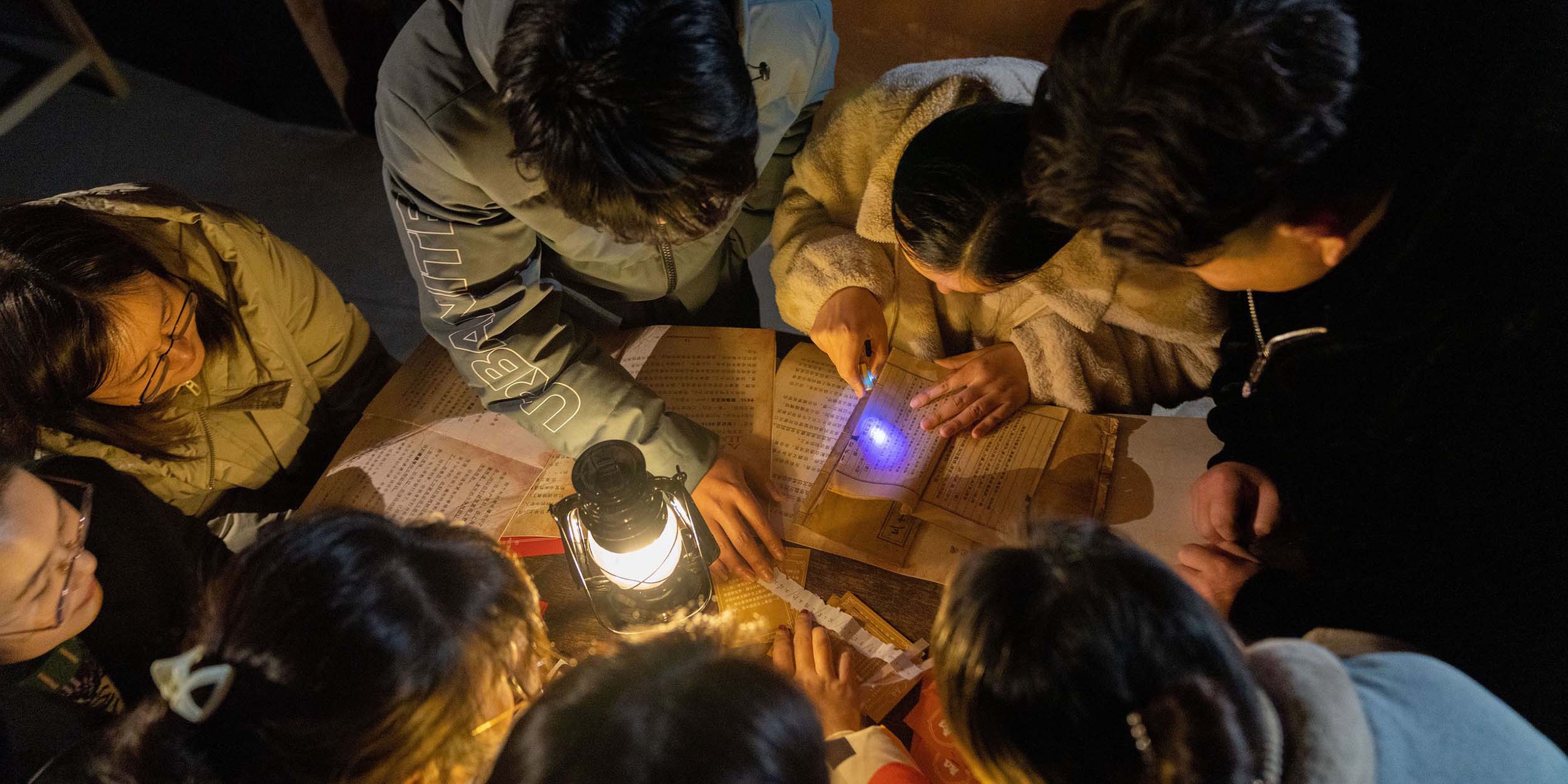 NEWS
China Wants Only Copyrighted Murders in the Building
Regulators are clamping down on the sale of pirated murder-mystery scripts, the central part of the widely popular "jubensha" game.
Things have suddenly gotten very real for a man who sold pirated murder mystery scripts. 
Hao, a businessman in Taiyuan, capital of the northern Shanxi province, was put on trial Tuesday for producing and selling pirated jubensha scripts. According to state media outlet People's Daily, Hao had racked up more than 750,000 yuan ($108,000) in sales from selling more than 3,000 copies on e-commerce platform Pinduoduo.
Local police in Taiyuan's Yingze District started investigating in January 2021 after residents reported pirated scripts that they purchased online. Hao was arrested in December that year, according to local media.
Jubensha has become increasingly popular among young people in China in recent years. Groups of people work together to solve a fictional murder while role-playing according to a set script. The game is usually held offline at a special jubensha venue, where staff assistants, props, and other elements help create an immersive experience. 
Hao's case is believed to be the first criminal copyright infringement case involving jubensha. He pleaded guilty in court, but his sentence is yet to be announced. According to China's criminal law, a copyright violation constitutes a criminal offense if the amount of money involved in the case is "very large" or if there are "serious circumstances" involved, carrying a punishment of up to seven-years imprisonment. 
According to market consultancy iiMedia Research, the jubensha market is predicted to be worth 44.8 billion yuan by 2025, compared with 17 billion yuan in 2021. But the game's surging popularity has also caught the attention of criminals looking to make a profit. The main problem is the pirating of scripts at a time when regulation is largely absent, says Fan Sizhe, the founder of Beijing-based children's jubensha script production agency Qingxiaoju. 
"These opportunists have tainted a game that was initially built up by people who placed great value on originality," Fan told Sixth Tone, adding that her company has seen one of its scripts pirated online before. However, many script owners are reluctant to defend their interests because of the difficulties of finding the perpetrators and the legal process, Fan says. 
Market regulators are showing signs of catching up to the problem. Top national cultural and tourism regulators drafted a general framework to supervise the industry earlier this month. The draft rules require script owners to officially register their works, while jubensha operators can only use officially registered scripts. 
The emerging industry was specifically mentioned as a main target of regulators' nationwide copyright protection campaign last year. In December, Shanghai police arrested 39 people for selling pirated jubensha scripts in a case involving more than 50 million yuan — more than 80,000 unsold scripts were found. 
Editor: Vincent Chow. 
(Header image: People take part in a role-playing game in Heifei, Anhui province, Feb. 23, 2023. VCG)