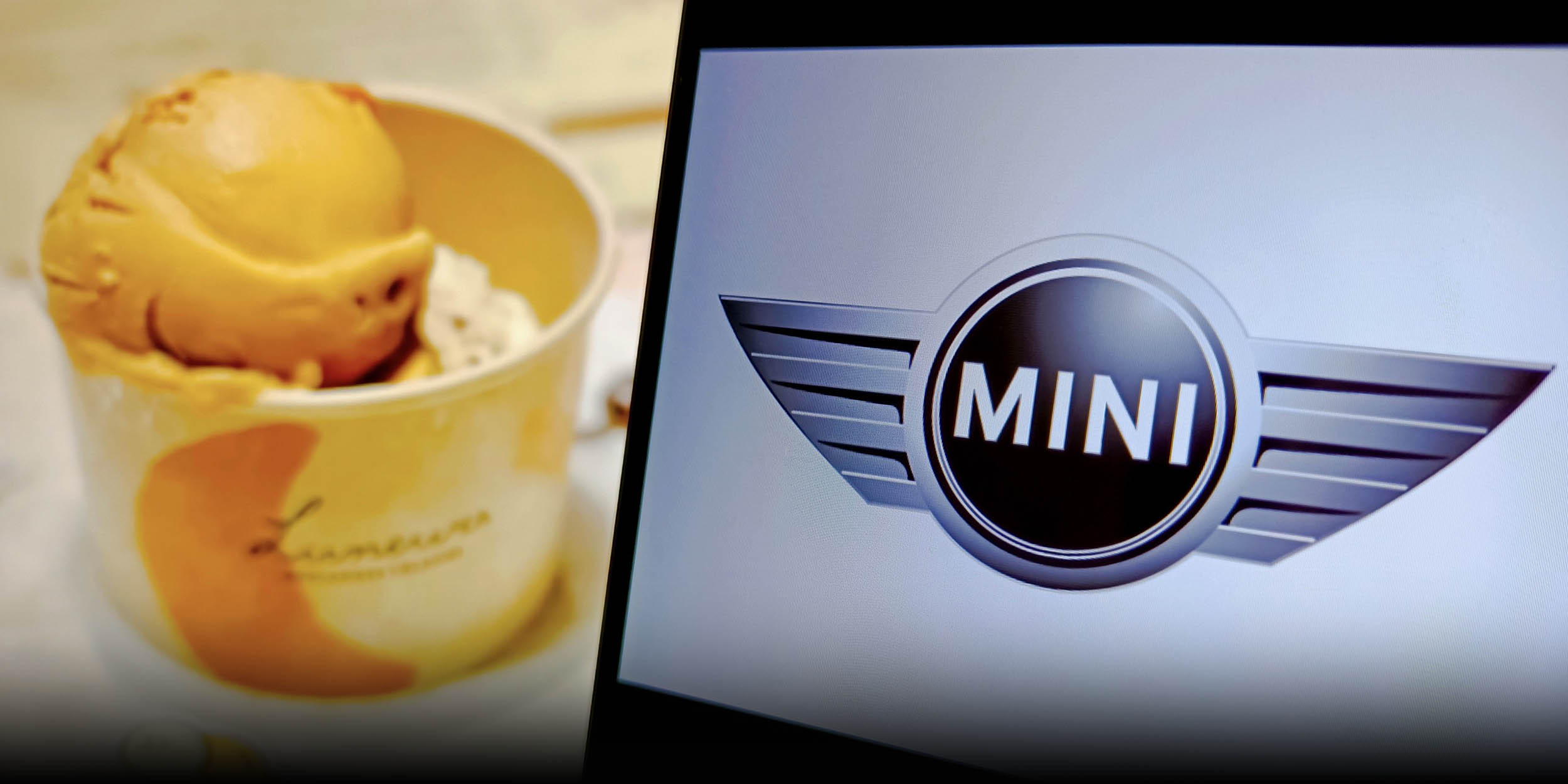 NEWS
BMW Hits a Rocky Road, Apologizes for Ice Cream 'Discrimination'
At the Shanghai Auto Show, a viral video showed staff at BMW's booth offering free ice cream to foreigners, while Chinese visitors were turned away.
German auto giant BMW has been forced to apologize in China after the company was accused of racial discrimination at an ice cream giveaway event at the ongoing Shanghai Auto Show.
A video on short-video app Douyin that quickly went viral across multiple platforms Thursday showed two women at BMW Mini's booth at the Shanghai Auto Show offering free ice cream to foreigners, while Chinese visitors were allegedly turned away. 
When the individual recording the video asks which ice creams are available, the two women are heard saying that they are meant only for those registered with a "foreign account" and the giveaways are "limited." The camera then pans around to show a group of foreigners eating ice cream.
The video filmed at China's largest biennial auto show instantly garnered millions of views across social media, where many decried it as a sign of "chongyang meiwai" or "foreigner worship." Multiple related hashtags have since drawn billions of views across different platforms.
Facing a mounting online backlash, the German company apologized and pledged to "improve training" in a statement Thursday. 
"The event was originally intended to offer sweet treats to our friends visiting the exhibition. Unfortunately, due to our lack of careful internal management and staff negligence, it has caused dissatisfaction among our customers. We sincerely apologize for this!" it said. 
In another statement Friday, the company claimed that the two women seen in the video were temporary staff hired for the event. BMW also stated that the foreign visitors seen eating the ice cream in the video were BMW employees eating treats reserved for them.
At a time when the German automaker is facing stiff competition from domestic rivals in the world's largest auto market, BMW's shares closed more than 3% down Thursday. 
Some social media users directed their anger at staff at the BMW Mini stall, who many believed were temporary workers hired for the show. But others targeted the company itself, particularly after the automaker's response. 
"What are they thinking? This is even worse than no response," said one Weibo user. "They are treating us like fools," commented another. As the backlash snowballed, local visitors and livestreamers rushed to BMW's booth to hand out free ice creams to Chinese visitors only.
This isn't the first time that multinational brands have come under fire in China for allegedly discriminating against Chinese consumers. 
In 2016, Korean electronics maker Samsumg faced a backlash for excluding China from an initial recall of its problem-plagued Galaxy Note 7 phone, while, in 2021, consumers targeted Canada Goose's return policy for discriminatory practices.
Editor: Apurva. 
(Header image: VCG)