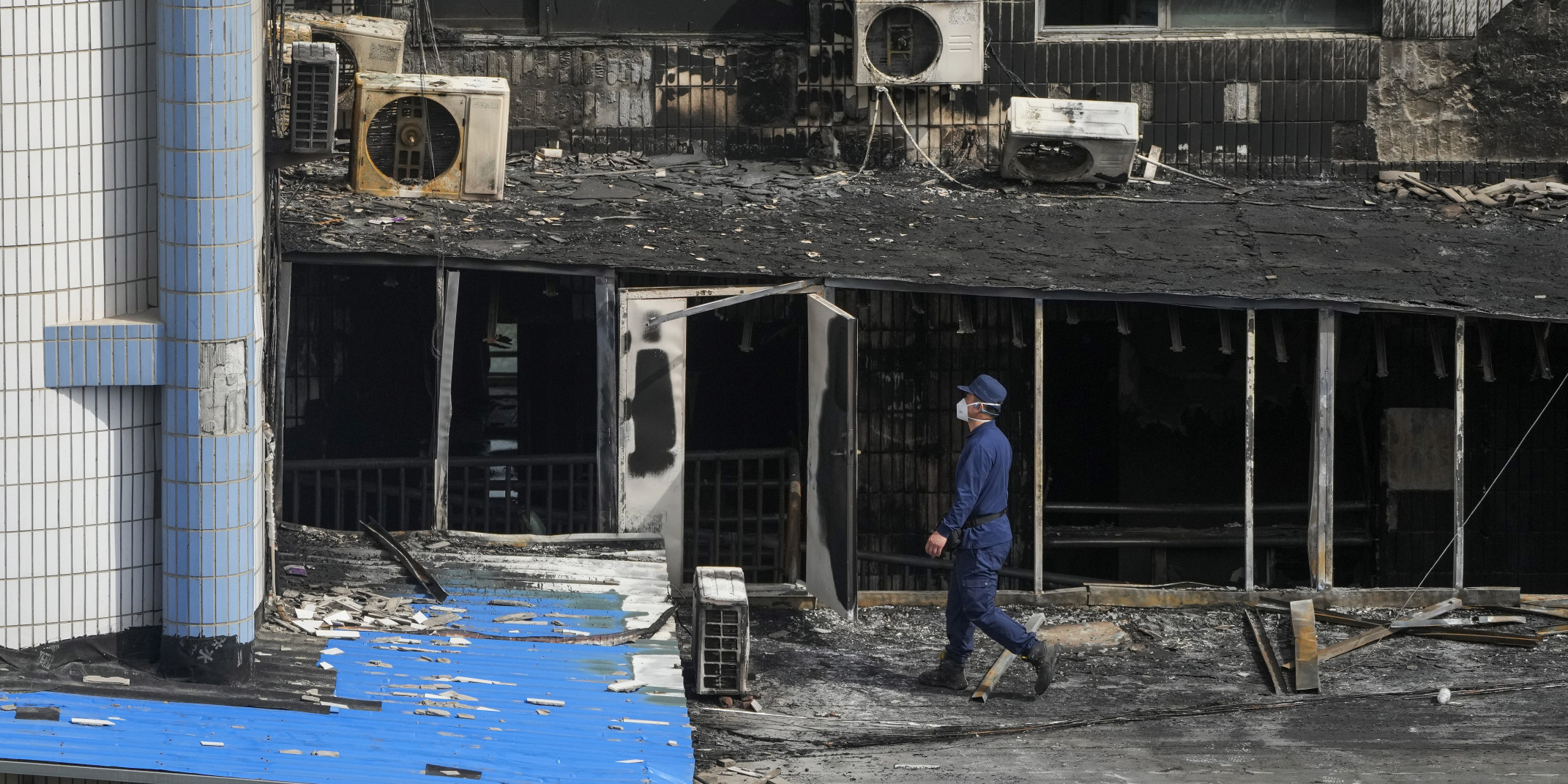 NEWS
Beijing Hospital Fire Kills 29 People, 12 Arrested
A preliminary investigation blames construction work that ignited flammable paint as the cause of the fire.
At least 29 people, including two hospital workers, have died in a fire at a Beijing hospital on Tuesday, city authorities announced. A preliminary investigation into the cause of the fire has concluded that on-site construction caused flammable paint to ignite. 
Among the dead are 26 patients, a nurse, a nursing assistant, and a family member. Sixteen were female and thirteen were male. Twenty-six of the victims were from Beijing. The youngest victim was 40 years old and the oldest was 88 years old. The average age of the victims was 71.2.
Twelve people have been arrested, including the heads of the hospital and construction firm. 
According to Beijing local media, the eastern building of the inpatient department at Changfeng Hospital caught fire around 1 p.m. Tuesday. The fire was extinguished by 1:33 p.m., with rescue work finishing two hours later. In total, 142 people were evacuated. 
Trading of Changfeng Hospital's parent company stock was suspended Wednesday. 
A nurse who joined the rescue operations told local media Southern Weekly that most of the evacuated patients were elderly. Videos shared by local news outlets show people standing and sitting on air conditioner units shouting for help as thick smoke billows out of the hospital windows. Some people can be seen jumping down to safety from these units, while others climb down rescue ladders.   
"Several rooms in the building on fire were too small, as there were three beds in one room, which made it difficult to rescue people who were stuck inside," the nurse told Southern Weekly.
Several families of hospitalized patients told local media Tuesday midnight that they weren't informed of the fire "until they saw the news," adding that they didn't know where their family members were transferred to and weren't able to get in touch with them. 
As of Wednesday noon, the names of the victims have not been released. Families of patients gathered at the hospital's triage desk as they waited for information about their loved ones late into the evening Tuesday, according to China Youth Daily.
Medical workers at the scene told local media Caixin that most of those injured were due to smoke inhalation, and relatively few patients had burns. 
Another patient told Caixin that he was admitted to the hospital on the morning of the incident. He recalled that when the fire broke out, he didn't hear any fire alarms and was only alerted when medical staff rushed in to evacuate the building. 
Local news media Jiemian News reported that the official WeChat account of Changfeng Hospital published an article in February about fire prevention and control at the hospital, with all fire-fighting equipment "checked thoroughly." Sixth Tone has been unable to verify the existence of the article.  
Established in 1993, Changfeng Hospital has 150 beds and 318 medical workers. It specializes in the treatment of hemangioma and other vascular diseases. Its parent company operates several hospitals around the country, with up to 50,000 patients per year, accounting for 5% of the national market share, as of 2019.  

Editor: Vincent Chow.
(Header image: An investigator inspects burnt out area following a fire at a hospital in Beijing, April 18, 2023. Andy Wong/AP via VCG)