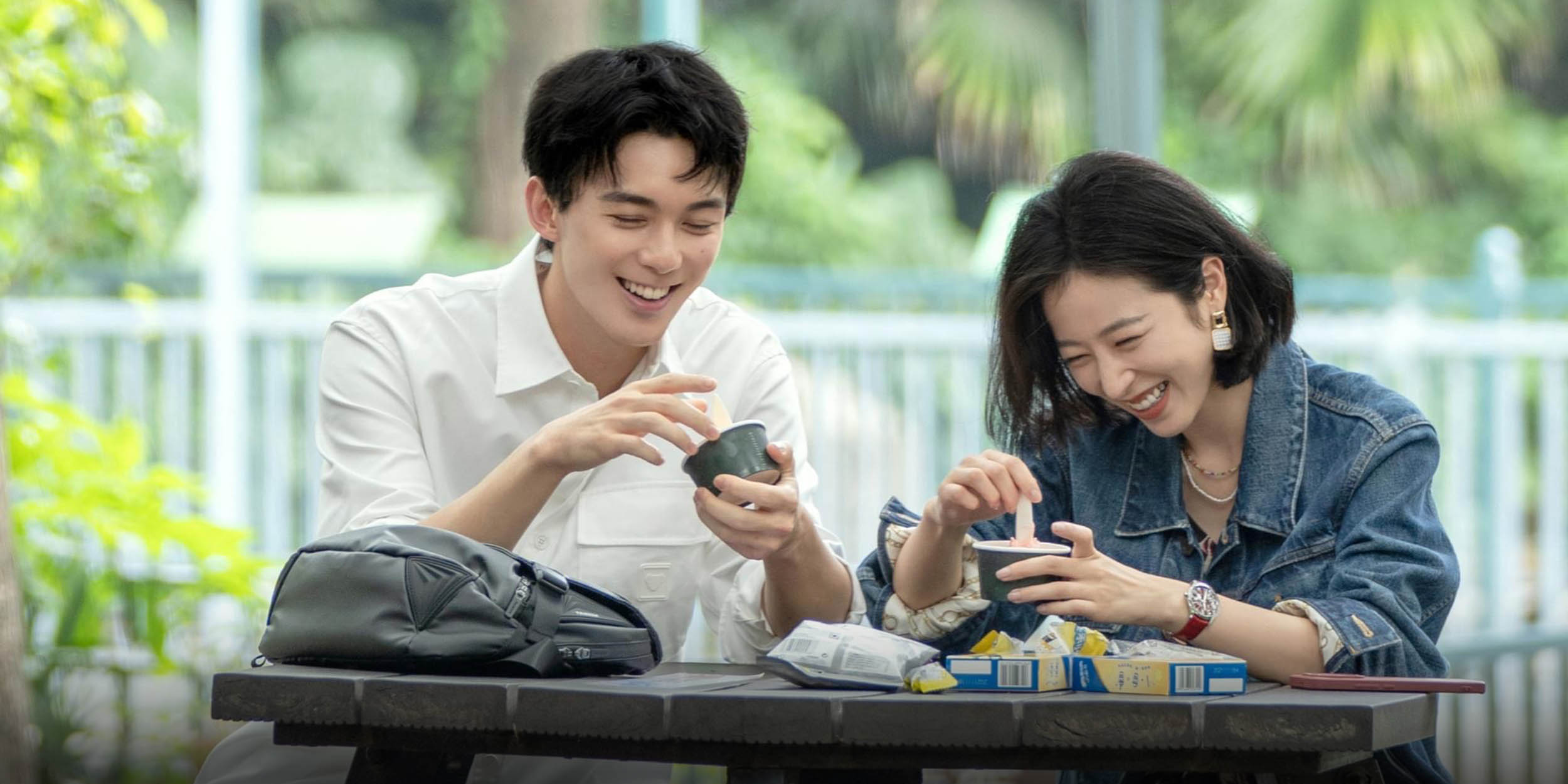 NEWS
Chinese TV Drama Normalizes Women Dating Younger Men
Women dating or marrying men younger than them are usually frowned upon, though such attitudes are gradually shifting.
Women dating younger men are usually frowned upon by many in Chinese society, but a new television drama centered on such relationships has been well received by audiences, suggesting that traditional attitudes toward the issue are gradually shifting.
"Nothing But You" breaks away from the conventional romantic storylines portrayed in most Chinese films and TV series, with the plot focusing on the love story between a 32-year-old office worker and a 22-year-old tennis player. The finale on Friday smashes several stereotypes associated with those in their late 20s and 30s, often shamed as "leftover women," even though many prefer to remain single these days.
The TV series, which has a rating of 8.2 out of 10 on review platform Douban, aims to normalize jiedilian, a Chinese term used to describe the relationship between an older woman and a younger man. Some 80% of the 1,618 respondents in a February survey conducted by dating app Soul said they were open to dating people older than them.
Data shows that the number of marriages in which women were older than their partners has also gone up in recent years, particularly in the economically developed eastern provinces of Zhejiang, Jiangsu, and Anhui. In Hangzhou, the provincial capital of Zhejiang, jiedilian couples represented 19.3% of the city's total newlyweds in 2022, up from 18.8% in 2020 according to official figures.
"Couples with brides two to three years older than grooms are common," Du Yizeng, a representative of the Youqingtian Marriage Consulting Center in Hangzhou, told domestic media. "There have been some couples with an age gap of seven and eight years recently, with the largest age gap being more than 10 years."
"Nothing But You" is among the recent local TV dramas that have tackled the once unconventional topic in the past few years, following on from the 2022 series "She and Her Perfect Husband" and "Falling Into You." The TV drama's screenwriter, Zhang Yingji, who is also behind the hit series "Nothing But Thirty," told local media that she wanted to strengthen the positive inspiration that love could bring to people regardless of their age.
Tina Wang, a 45-year-old office worker in Shenzhen, said she once dated a man 10 years younger than her for two years, adding that she would be willing to be in a relationship with men even 20 years younger. She attributed the change partially to women being more financially independent and able to make their own choices.
"I don't think age should be a problem in finding love," Wang told Sixth Tone, adding that many women in such relationships require courage to face social pressures. "I can support myself very well. That allows me to choose the life I want without being forced to settle down with someone who's less worthy," she said.
Wang said she likes to watch such dramas and could resonate with the sweet moments and personal growth experienced by the protagonists, but she's mindful to separate dramas from real life. "Perfect boyfriends like the ones featured in the dramas are nearly impossible to find in the real world," she said.
Some viewers have also criticized "Nothing But You" for "excessive beautification" of couples with age gaps. Critics argued that the series should have delved more into highlighting real-life problems such couples face.
"The audience likes the show not because it's a woman who falls in love with a younger man," said one Weibo user on the microblogging platform. "What they like to watch is women fall in love with a mature man."
Editor: Bibek Bhandari.
(Header image: A promotional photo for "Nothing But You." From Douban)