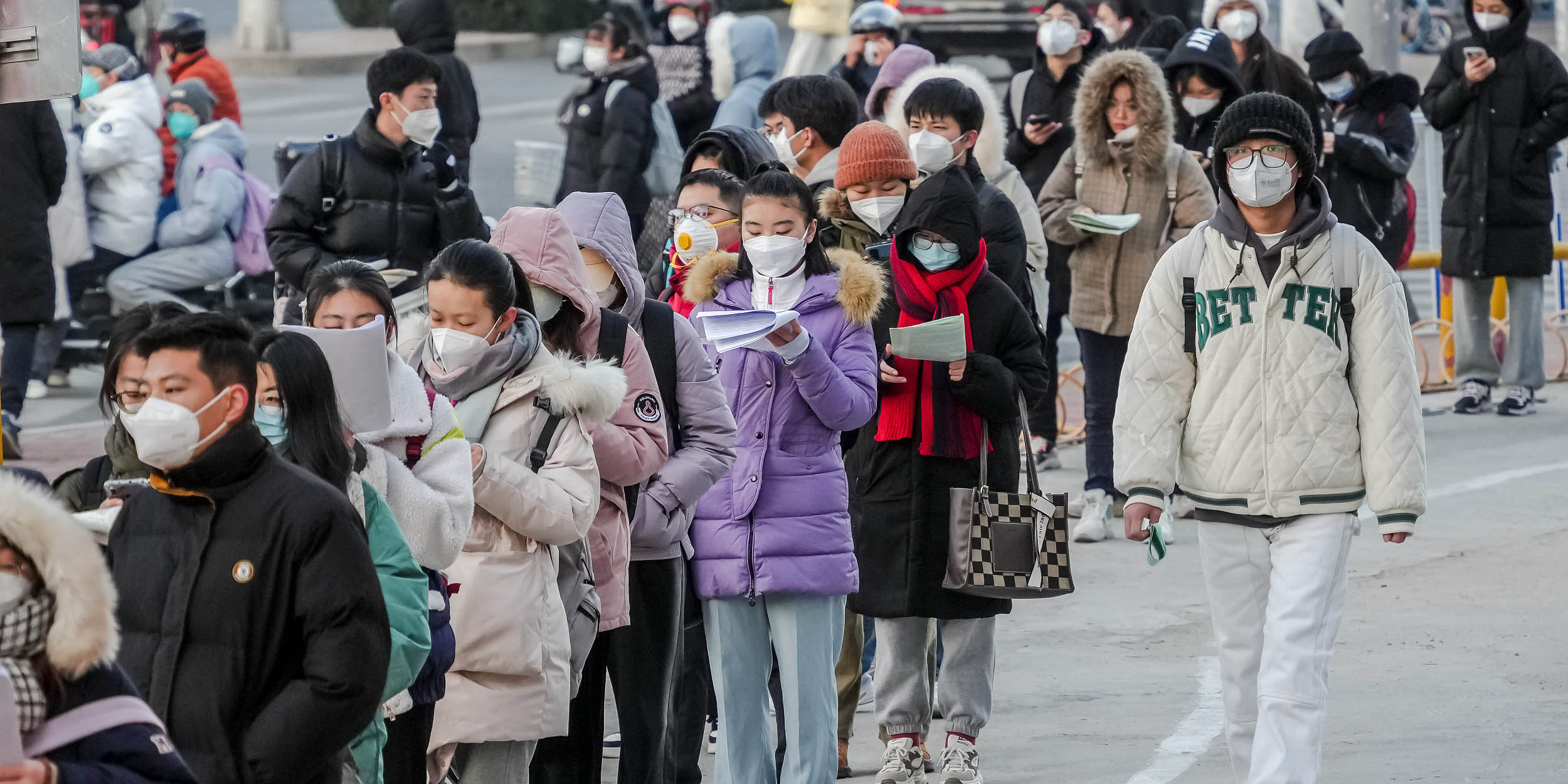 NEWS
Amid Job Scarcity, College Grads Prefer Pursuing Higher Education
Those enrolling in master's and PhD programs have dramatically increased compared with five years ago.
Many young college graduates are choosing to pursue higher education instead of rushing to find work amid a grim employment outlook, as the country's competitive job hunt season kicks off.
About 1.24 million students enrolled in postgraduate programs in 2022, up by 5.61% year-on-year, local media reported Monday, citing the latest data from the Ministry of Education. The figure has surged dramatically since 2017, when the enrollment figure stood at 806,100.
While the majority of the students enrolled in master's degrees, some 139,000 chose to register for PhD programs, according to the media report. China had 3.65 million postgraduate students in 2022, up by 9.64% from the previous year.
For the first time, the number of postgraduates in Beijing, where the country's top universities are located, has surpassed that of undergraduate students this year. Some reputable universities in other provinces are seeing a similar trend, the report said.
The higher number of postgraduates has sparked discussions over an oversupply of graduate students in a country that is facing an austere recruitment market. Viral news about PhD graduates doing mundane jobs such as food delivery and security has contributed to such concerns.
China's number of college graduates has been hitting new highs as the country is pushing to expand its higher education system. After breaking the 10 million milestone in 2022, the number of the country's new graduates is expected to log a new record of 11.5 million this year.
However, it's not easy securing a place in postgraduate programs. Only one in four students of the 4.57 million who signed up for postgraduate exams in 2022 were admitted, according to the Ministry of Education.
But many college students seem persistent in their pursuit. In 2021, some 6.1% of the examinees who failed their postgraduate entrance examinations continued to prepare for the exam for the next year without looking for a job, up by 2.2% in 2017, according to data from education research agency Mycos.
Editor: Bibek Bhandari.
(Header image: Students wait to take the postgraduate entrance exam in Jinan, Shandong province, Dec. 24, 2022. VCG)